The pickup market is vast, and the Ford F-150 is currently the best selling vehicle in the pickup segment and the best selling vehicle in the nation overall. When you are at the top, everyone wants a piece. Tesla CEO Elon Musk has been bragging that the Tesla pickup will be better than a Ford F-150 and recently said if the F-150 can tow it, the Tesla pickup should be able to. One of the competitors looking to steal Ford's long-held top-selling spot is Ram.
Ram has announced that it has a new third-generation EcoDiesel that will be available in all Ram 1500 light-duty trucks in Q4 2019. This means for the first time Ram Rebel buyers will be able to get EcoDiesel 3.0-Liter V6 power. With the launch of the third-gen EcoDiesel 3.0-Liter V6, Ram is laying claim to the title of most diesel torque for a light-duty truck with a torque rating of 480 pound-foot and 260 horsepower from the new engine.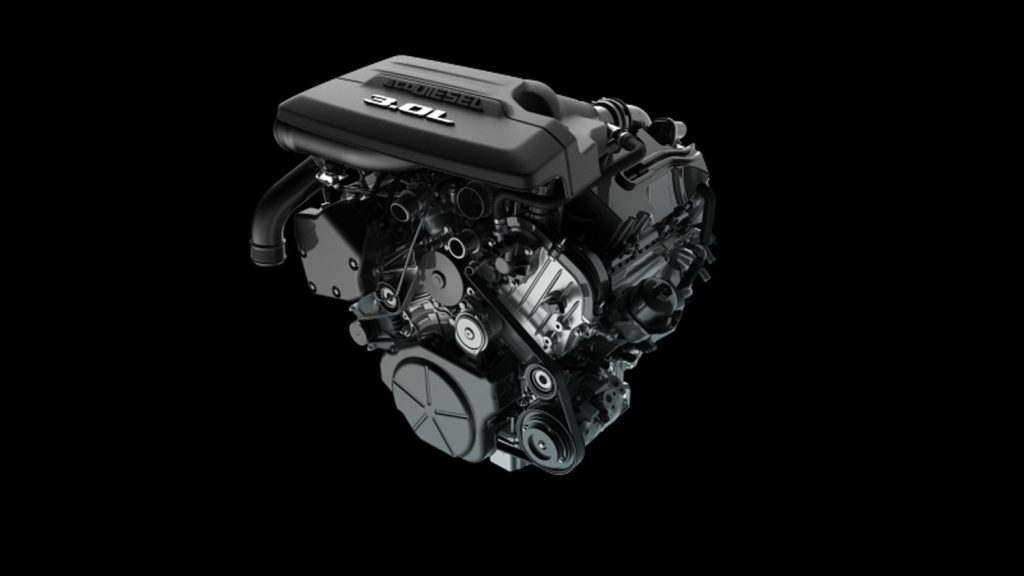 Ram claims that will give the Ram 1500 trucks fitted with the EcoDiesel a towing capability of 12,560 pounds, the highest available in its class according to Ram. Ford offers its 3.0-liter Power Stroke diesel in the F-150 truck, and it's rated for 250 horsepower and 440 pound-feet of torque with a max tow rating of 11,400 pounds.
Ford rates the F-150 Supercrew with the 3.5-liter EcoBoost 4×2 with 156.8-inch wheelbase at 13,200 pounds conventional towing. The top-rated Ford F-150 is the 3.5-liter EcoBoost rated for 12,100 pounds of towing in the 4×2 141.1-inch wheelbase version. The same 3.5-liter EcoBoost V6 makes 375 horsepower, over 100 horsepower more than the EcoDiesel, and the EcoBoost is rated at 470 pound-foot of torque. It's worth noting that the Ford F-150 Raptor with its High Output 3.5-liter EcoBoost V6 is rated for 450 horsepower and 510 pound-feet of torque.
Subscribe to Ford Authority for more F-150 news and around-the-clock Ford news coverage.