We've seen the 2020 Ford Mustang Shelby GT500 in the wild now plenty of times in several colors. We've seen it with and without the fancy Carbon Fiber Track pack. What we want to know are details on the 2020 Shelby GT500's 5.2-liter supercharged, hand-built V8 engine that promises over 700 horsepower. Some new details on the engine have surfaced from Ford Performance powertrain manager Patrick Morgan.
One detail is that the 2020 Shelby GT500 engine is going by the codename "Predator." Morgan says that the GT500 engine uses the same core architecture as the 5.0-liter Coyote engine in the standard Mustang GT and the GT350 5.2-liter Voodoo engine. Ford beefed that core architecture up to handle the 1,813 psi of firing pressure the supercharged engine will deliver.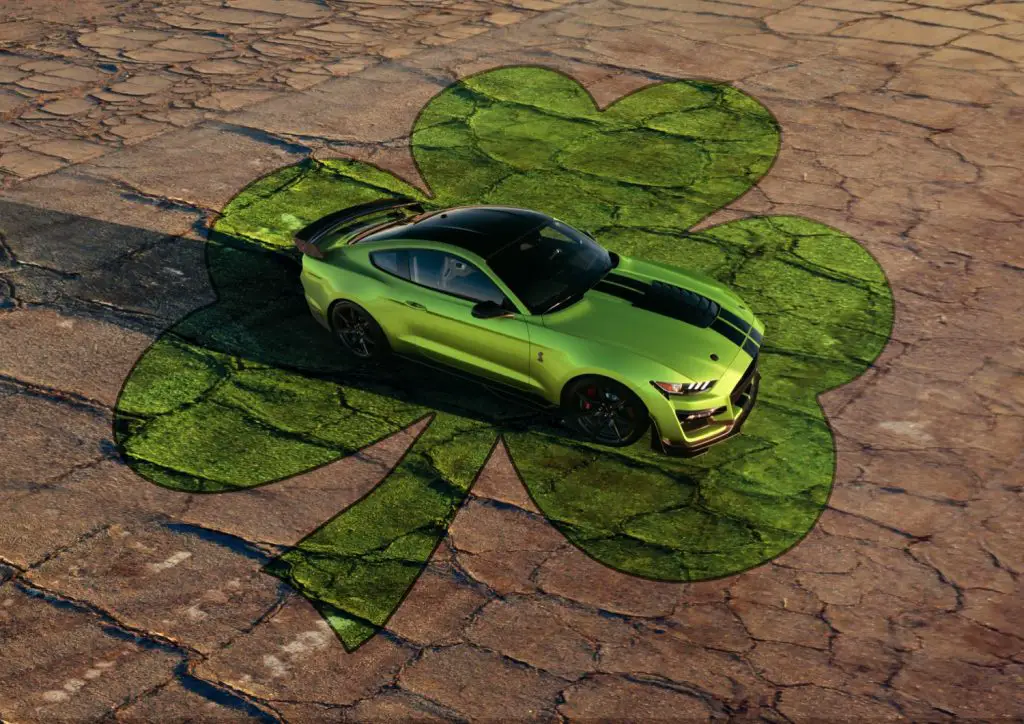 He says that the block and heads were strengthened and the head uses longer bolts and deeper columns. The 2020 Shelby GT500 uses a bar-plate cooler, which is a low-temp intercooler above the supercharger rotors. Morgan says that a lot of effort went into making sure the 2020 GT500 had the right cooling capacity to keep the charge air temps down on the track.
Morgan says that Ford eyed a dry sump oil system based on the G-load the 2020 Shelby GT500 is capable of but instead went with a structural wet sump oil pan that ties to the dual-clutch transmission. The oil pan has trap door baffles on one-way hinges to keep the oil where it needs to be with high g-loads. The crank damper is an aluminum viscous unit to handle the supercharged loads on the nose of the crank.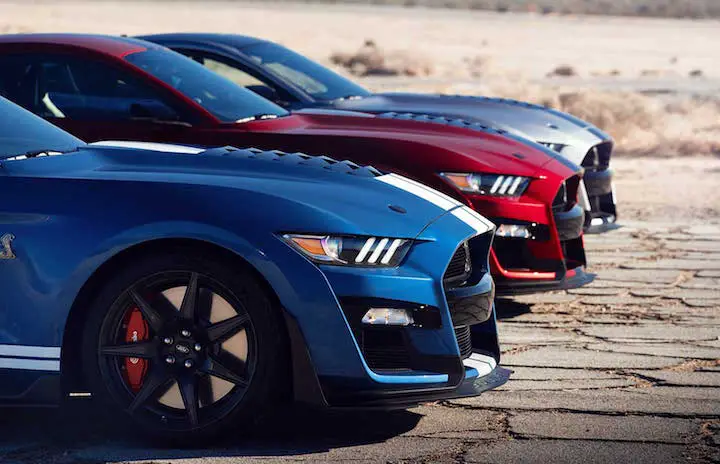 Morgan says the engine runs a 9.5:1 compression ratio with a 7,500 rpm redline and 12 psi of max boost. He also notes that the biggest challenge with the DCT was getting smooth shifts with an engine that flows so much air. He says shifts are under 100 milliseconds, but under light loads, it shifts like any automatic. He also says that for the future, Ford is looking at how to improve fuel economy with high-performance engines.
Subscribe to Ford Authority for more Shelby GT500 news and around-the-clock Ford news coverage.
Source: Automobile Mag