Workers at the Ford Bridgend Engine Plant are considering a strike in protest to Ford closing the factory in the fall of 2020. The closure will see 1,700 workers lose their jobs. A few Welsh companies have expressed interest in the facility and an automaker called Ineos is considering the Ford Bridgend Engine Plant to build a 4×4 inspired by the Land Rover Defender. The catch is that analysts expect an Ineos deal to save only a few hundred jobs.
Ford Bridgend Engine Plant workers have another lifeline that won't use the same factory but could hire some of the skilled workers and keep them in Wales. Aston Martin is set to open a new SUV plant in St Athan in Wales, which is said to be near Bridgend.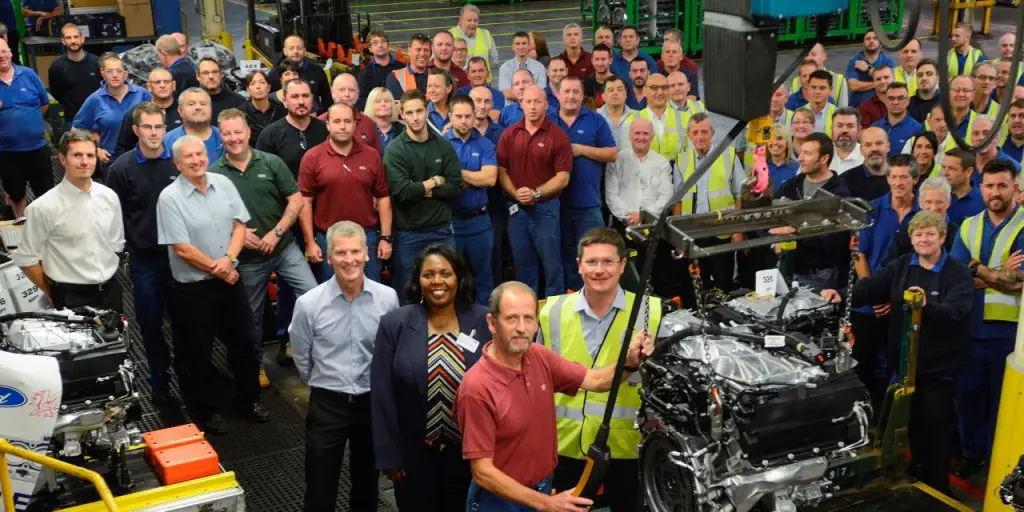 Aston is set to begin recruiting staff as it moves from pre-production for its DBX SUV to full production starting around next April. Workers will have their Ford jobs at least through September 2020 as it stands now. Aston Martin estimates that it will need about 1,000 workers over the next two years at its St Athan factory.
Scott Ward, director of manufacturing at St Athan, said that there would be a "lot of interest" from Bridgend to come here. He also noted there would be some natural skill sets from the Ford Bridgend Engine Plant workers that Aston will want there saying "they're a step ahead in terms of opportunities."
Aston Martin chose to place its new factory in St Athan after the UK government offered the automaker empty hangars that were previously used by the defense ministry to maintain military aircraft on the St Athan air base. Aston Martin has overhauled the buildings to make them a paint shop, body shop, and final-assembly area. The location has built eight pre-production DBX models so far.
Subscribe to Ford Authority for around-the-clock Ford news coverage.
Source: Automotive News Europe