So far, we have seen plenty of images and video of the 2020 Ford GT500 test mules running the streets. The GT500s we have seen so far all appear to have the optional Carbon Fiber Track pack tacked on. Those carbon fiber tidbits will certainly make the car better on the track, but for those not wanting to shell out whatever the assuredly massive price is for the Carbon Fiber Track pack might want to know more about the base 2020 Ford Mustang Shelby GT500.
A YouTube channel called StangMode was on hand at the 2019 Ford Nationals in Pennsylvania, and a couple 2020 Ford GT500 cars were on display. The one seen in red on the video is the base model giving us a look at what the car will look like with no options installed. We certainly miss the style of the Recaro seats inside the vehicle, and anyone that hits the track will miss the support.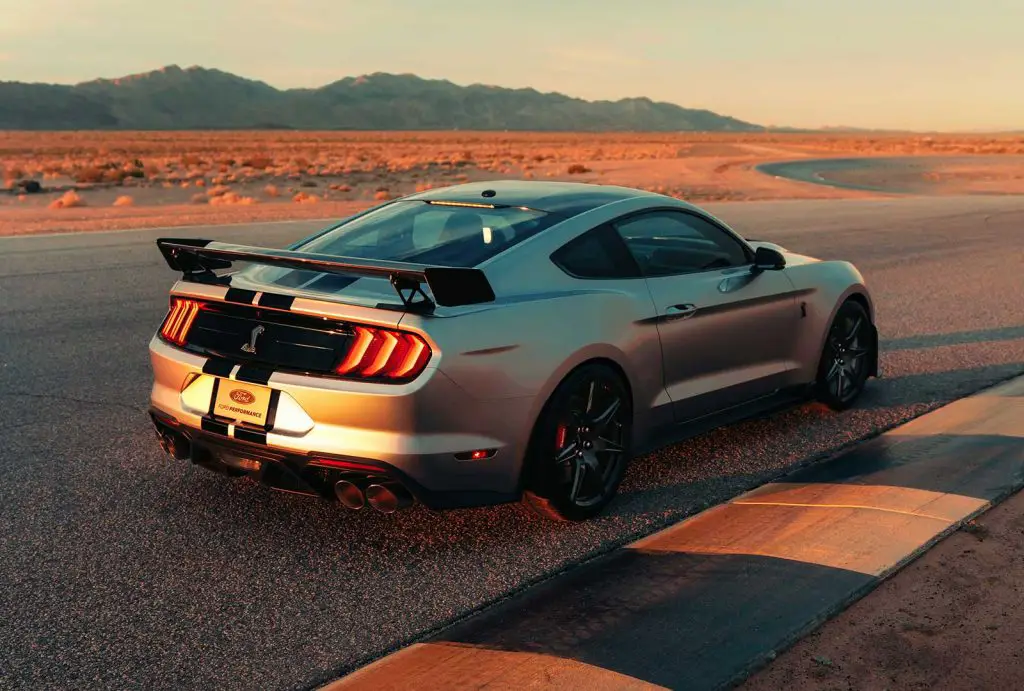 Opting out of the Recaro seats could save some big money, but how much we don't yet know as Ford is still mum on pricing. One exciting thing about this video is that the sign that is with the 2020 Ford GT500 calls out "700++ Horsepower." naturally we and a lot of other GT500 fans are wondering if the "++" part means that the 2020 GT500 might have more power than we expect.
Until now Ford has always said "700+" horsepower and the fact that the automaker has stayed mum so long on the exact power figures has led to speculation that perhaps it is still trying to get more power from the 5.2-liter supercharged V8 engine. While the extra "+" has Mustang fans aflutter, it could simply be that the person making the sign felt cheeky that day. Also on the video is the aerodynamics test mule giving us a look at a different iteration of the car. A GT500 engineer also walks us through some bits about the car; the video is worth a watch.
Subscribe to Ford Authority for more Shelby GT500 news and around-the-clock Ford news coverage.
Source: Motor1