Classic Ford enthusiasts Wayne and Gail Chase don't like to see their beauties parked. This husband-and-wife tag team from New York prefer to take their passion on the road, rather than keep the odometer as low as possible.
Their 1958 Ford Fairlane 500 Skyliner has 106,000 miles on the clock, and has been driven "all over Central and the Eastern United States," according to the owners. In addition to extensive street use, the Fairlane has even seen some time on the racetrack, including two laps at Charlotte Motor Speedway in North Carolina, as well as a pair of laps on the banks of the Ford Proving Grounds in Michigan.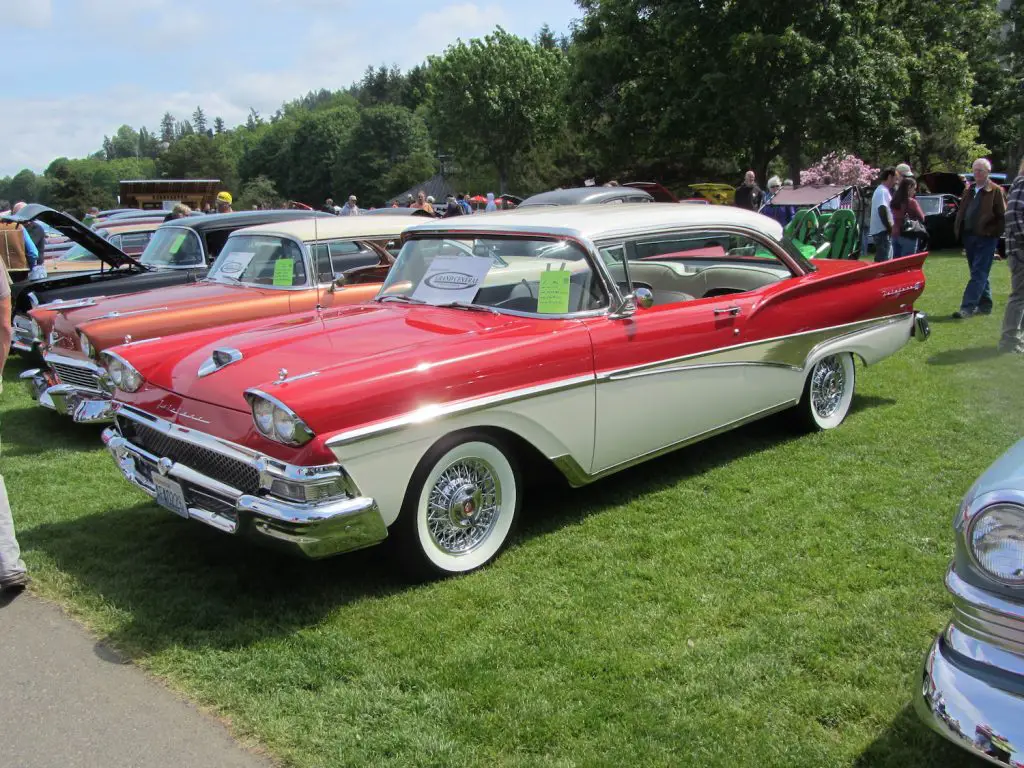 Seeing the Chase's Fairlane used as intended is sure to bring a smile to the face of anyone with a drop of gasoline in their veins. This machine is gorgeous, and comes draped in a Torch Red/Colonial White paint scheme with gold trim along the sides. There's a pair of skirted fenders in the rear and long fins up top. And you can't forget that retractable hardtop roof, which rises out of the trunk at the touch of a button.
Under the hood, this classic Ford Fairlane is equipped with the optional Ford FE 5.4L (332 cubic-inch) Interceptor V8, which produces 265 horsepower and 360 pound-feet of torque. The engine is mated to a three-speed "Cruise-O-Matic" automatic transmission.

With a 118-inch wheelbase and 210.8-inch overall length, this Ford has a real presence on the streets, especially when placed amongst today's cars, which look like econoboxes by comparison.
Of course, the Fairlane has had some work done to keep it on the road. The transmission was rebuilt once, while the engine was rebuilt twice. As for that stunning red on white paint, well, that's also been redone twice.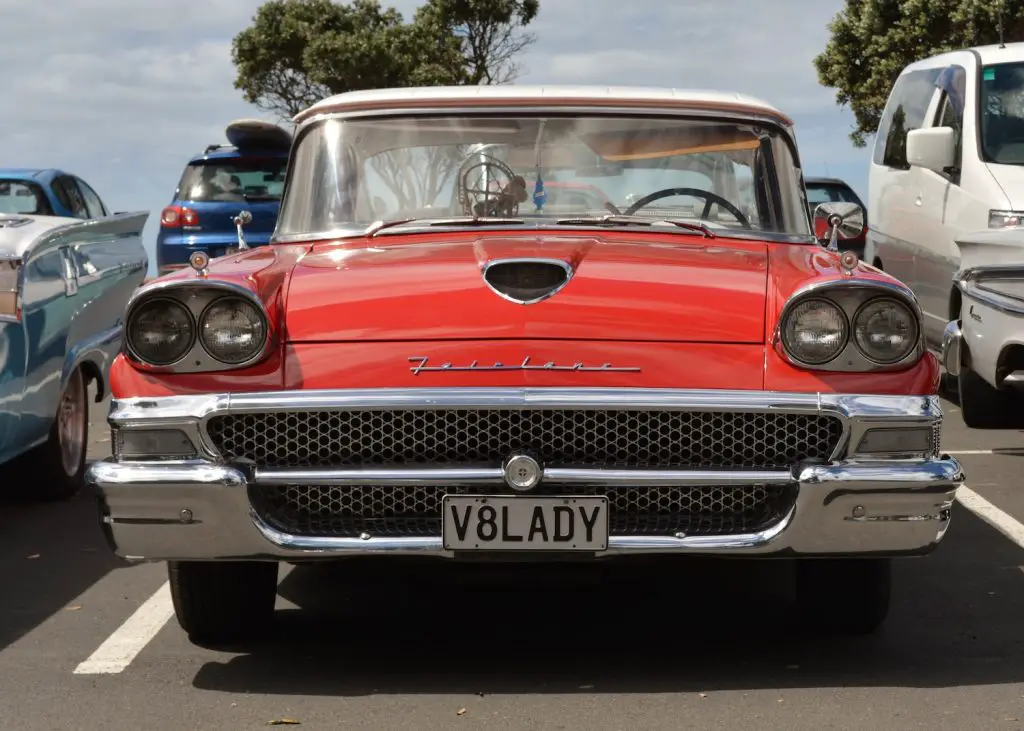 Wayne's passion for Skyliners started when he was just a boy. He'd gaze longingly at the local Skyliners while out on his paper delivery route. In 1966, he and Gail decided to take the plunge and buy one.
Unfortunately, the Chases sold that first purchase in 1972, but by the '80s, another Skyliner entered their lives. This second vehicle became a bit of a project, requiring work for the interior, paint, engine and drivetrain. However, as you can see, the results speak for themselves.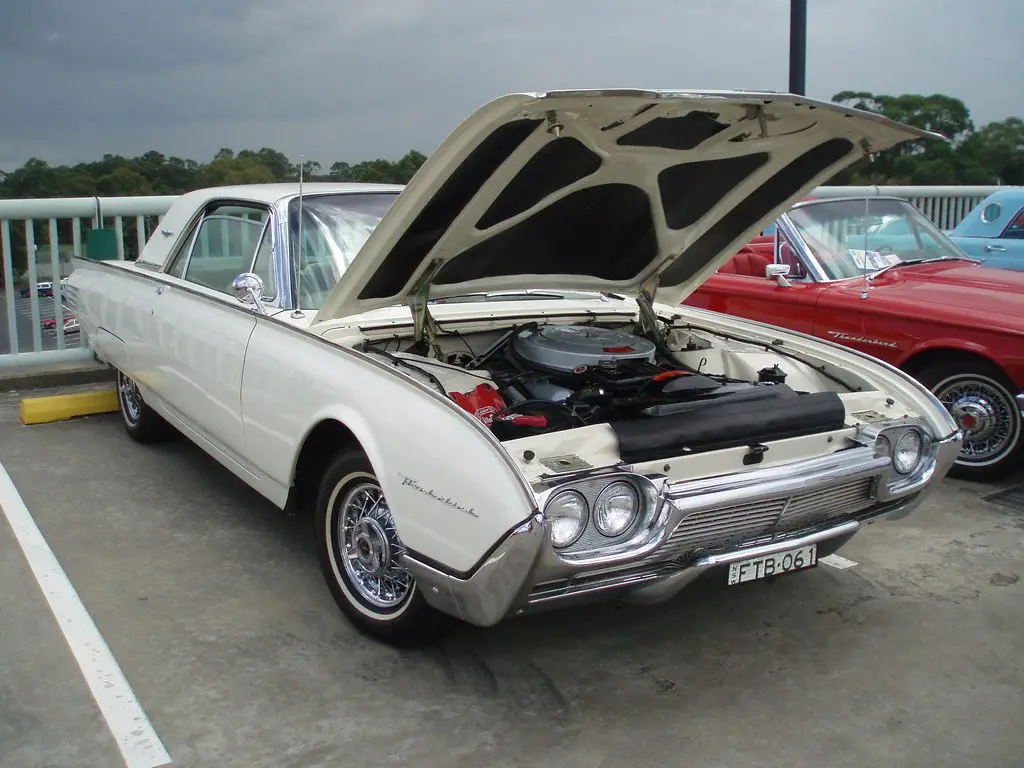 The Chases are also passionate about the Ford Thunderbird, specifically the 1961 model year. This third-gen vehicle introduced a new design, and it came equipped with a snazzy "swing-away" steering wheel that would move 18 inches to the right when parked, for easier ingress and egress.
Wayne and Gail Chase found their perfect T-Bird in 2016, buying the vehicle from a friend that scooped it up from the original owner more than a decade prior. Finished in a lovely shade of Honey Beige, the classic Ford came with a freshly rebuilt engine, a rebuilt transmission, new brakes, a new battery, and new whitewall radial tires. Power is provided by the Ford FE 6.4L (390 cubic-inch) V8 making 300 horsepower and 427 pound-feet of torque.
Like the Fairlane, the Thunderbird also sees regular use, and boasts 120,000 miles on the odometer.
We love how Wayne and Gail Chase continue to drive these classic Ford models, rather than parking them in the garage to collect dust. These machines were built to be driven. End of story.
| | 1958 Ford Fairlane 500 Skyliner | 1961 Ford Thunderbird |
| --- | --- | --- |
| Engine | Ford FE Interceptor V8 | Ford FE 6.4L V8 |
| Displacement | 5.4L (332 cu-in) | 6.4L (390 cu-in) |
| Power (hp) | 265 @ 4600 rpm | 300 @4600 |
| Torque (lb-ft) | 360 @ 2800 rpm | 427 @2800 |
| Overall Length (in) | 210.8 | 205 |
| Wheelbase (in) | 118 | 113 |
| Price When New | $3,059 | $4,679 |
Subscribe to Ford Authority for more Fairlane news, Thunderbird news, and around-the-clock Ford news coverage.
Source: syracuse.com