Last month Ford got the green light that the location for its former Twin Cities Assembly Plant was ready for redevelopment. Ford had been working to clean up the site since 2013 and removed 440,000 cubic yards of contaminated soil from the area. The Minnesota Pollution Control Agency has ruled that the site is clean enough for redevelopment. Planners had stated last month that the next step was putting the site up for a comment period to allow the public input on what will happen to the former Ford plant grounds.
The comment period is now open and will remain open for the next 30 days as St. Paul planners accept public comments on the redevelopment of the site and the potential impact it will have on the environment. The former Ford plant is under an Alternative Urban Areawide Review that will include the former Ford plant site and adjacent parcels in the St. Paul Highland Park neighborhood.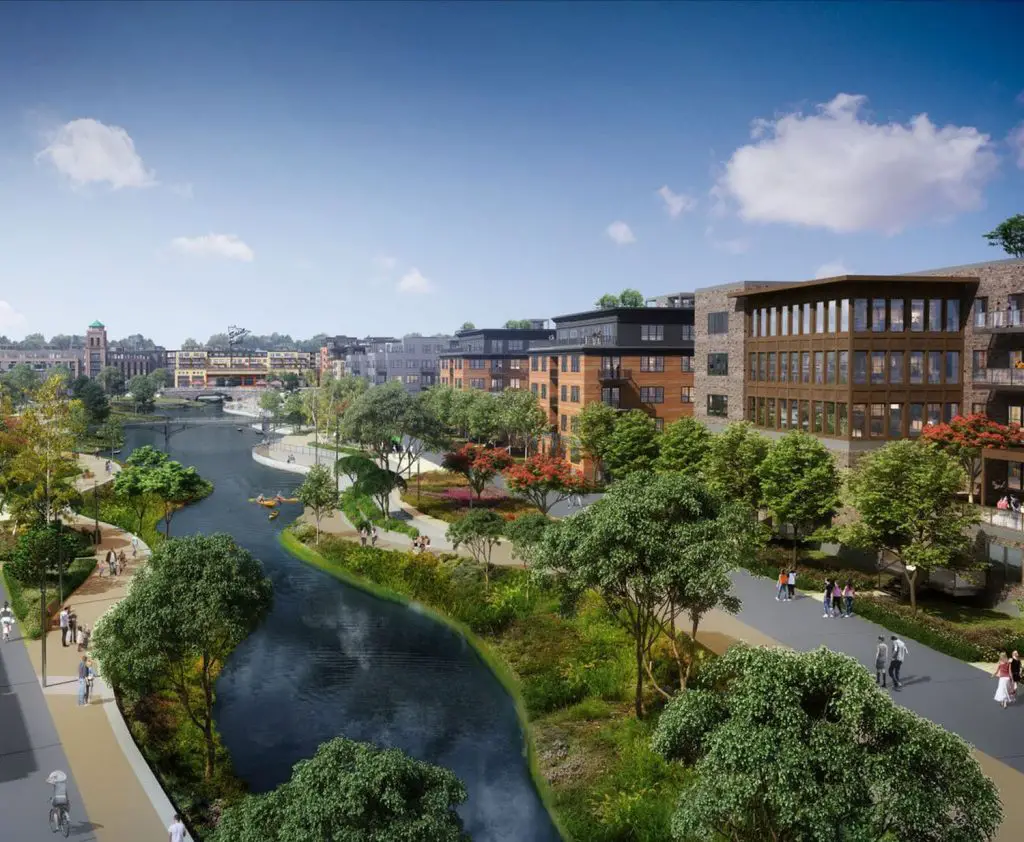 The grounds encompass 139 acres overall that sits south of Ford Parkway and along the Mississippi River. The review is looking at two possible plans for the grounds with one by Ford site developer Ryan Cos. and a more extensive plan called the Master Plan Maximum Development Scenario.
The Ryan plan would install 3,800 units of residential housing, 150,000 square feet of retail and service space, 265,000 square feet of office and employment space, and 50,000 square feet of civic and institutional space. The maximum development plan includes 4,000 units of housing, 300,000 square feet of retail, 450,000 square feet of office space, and 150,000 square feet of civic uses space.
During the public comment period, the public is invited to offer alternative scenarios for the land. Comments are accepted through July 10th at 4 pm and can be sent to Menaka Mohan, Ford Site Planner, Department of Planning and Economic Development, 25 W. 4th St., Suite 1400, St. Paul, MN 55102 or e-mail [email protected]
Subscribe to Ford Authority for around-the-clock Ford news coverage.
Source: Star Tribune