One glance at this bizarre, yet very cool, 1927 Ford Roadster Street Rod and you can see that it's very far from a typical hot rod. The hot rod started life as a 1927 Ford Model T Roadster and rather than following the traditional hot rod formula, builder Steve Grimes did something completely different.
The engine is in the rear of the 1927 Ford Roadster and is a 4.1-liter Buick "fireball" straight-eight. That engine was originally under the hood of a 1948 Buick. Eight individual motorcycle carburetors feed the straight-eight with power going through a 3-speed Turbo 350 transmissions to the front wheels.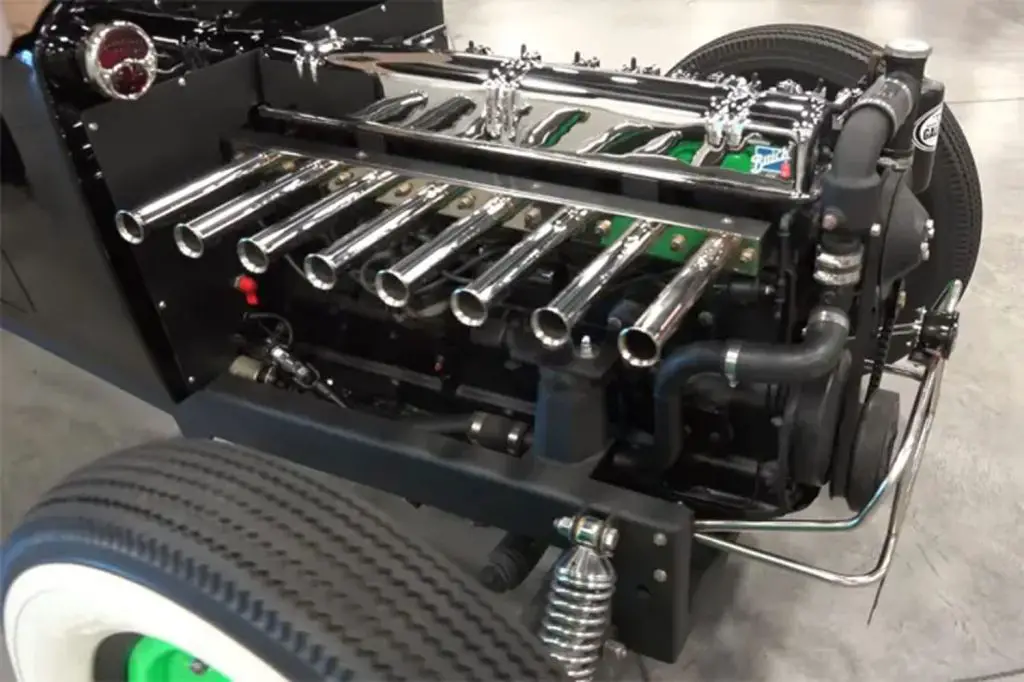 That's not a typo; the engine is mounted backward in the rear of the 1927 Ford Roadster and powers the front wheels. To make things even stranger still the hot road has rear wheel steering. Front-wheel drive and rear-wheel steering is a strange combination for any car. It may come as no surprise that the resulting hot rod is so hard to steer that Grimes says he rarely drives it. That means it's a low mile example.
If he wanted something different than anyone else has built, we think he has pulled it off. Check out the video for more details on the ride. We'd rather like to hear that straight-eight run, but alas the video doesn't let us hear that monster purr. This car does raise a question. If it's so hard to steer that you never drive it, what's the point? Take a gander at this much more traditional 1927 Model T hot rod if you want to see something less extreme.
Subscribe to Ford Authority for more Ford classic news and around-the-clock Ford news coverage.
Source: Cars Guide