We aren't sure what's going on with Fox body Mustangs going underneath trailers recently. Last month, a driver in Indiana was cruising along in his 1989 Mustang GT when something on the Fox body Mustang broke, and the car ended up wedged under a semi-trailer and dragged down the road. The driver in that accident walked away with no injuries at all.
A Fox body Mustang driver in California walked away without a scratch recently after a freak accident resulted in what appears to be a Fox body Mustang four-eye being slamming into a big-rig trailer. After the car impacted the trailer, it was pulled underneath and spat out the other side of the trailer. The roof of the Fox body Mustang was torn off in the accident. It looks as if the Mustang might have been a convertible.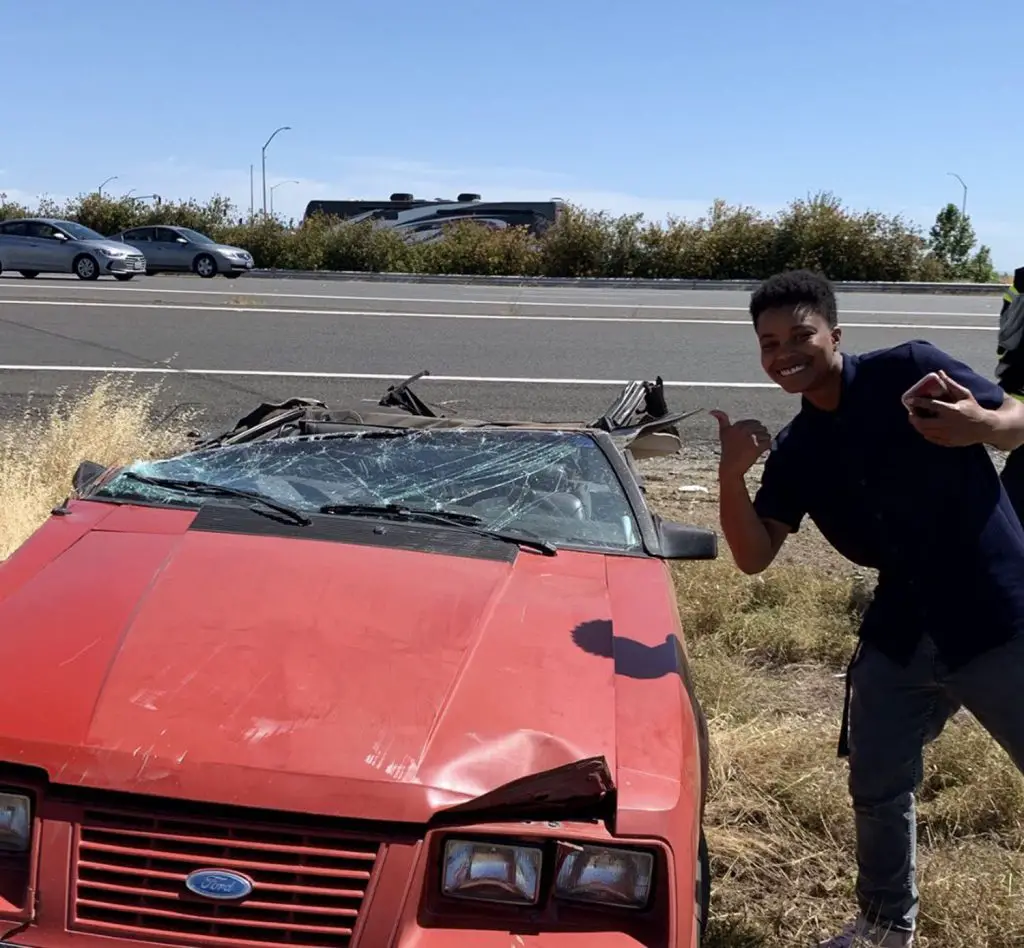 The photo above of the four-eye Fox body Mustang shows the smiling driver with no injuries at all standing next to the car with the roof ripped off in the accident. Sacramento Fire, who responded to the crash, tweeted the photo and noted that they had advised the driver to buy some lottery tickets.
The driver was traveling south on Interstate 5 at the time of the accident, near Arena Boulevard. Officials have released no details on how the two vehicles came in contact. There is no indication that charges have been filed in the accident.
We are happy the driver walked away unharmed, one look at the Mustang and it's hard to believe no one was hurt. We are also sad to see another Fox body Mustang destroyed. Fox fans will want to check out the 1991 Mustang LX convertible that has the heart of a 2004 Cobra Terminator under the hood. That car combines two of our favorite Mustangs into one slick ride.
Subscribe to Ford Authority for more Mustang news and around-the-clock Ford news coverage.
Source: Fox News