Today Ford Europe took the opportunity to issue a press release that went into significant details about its turnaround plan and revamped operations in Europe. It talked about lots of things, including the heads of its three new business segments in Europe. Naturally, one section was solely about closures and sales of plants in Europe, and something interesting was hidden away in the press release – the Ford Bridgend Engine Plant is only a proposed closure.
Near the end of the press release when Ford Europe starts to talk about closures and job losses, it notes "Manufacturing efficiency is being improved through the previously announced proposed or confirmed closure or sale of six assembly and component manufacturing plants by the end of next year." It then lists the confirmed closure of the Ford Aquitaine Industries Transmission Plant in France and the closure of the Naberezhnye Chelny Assembly, St. Petersburg Assembly and Elabuga Engine Plant in Russia.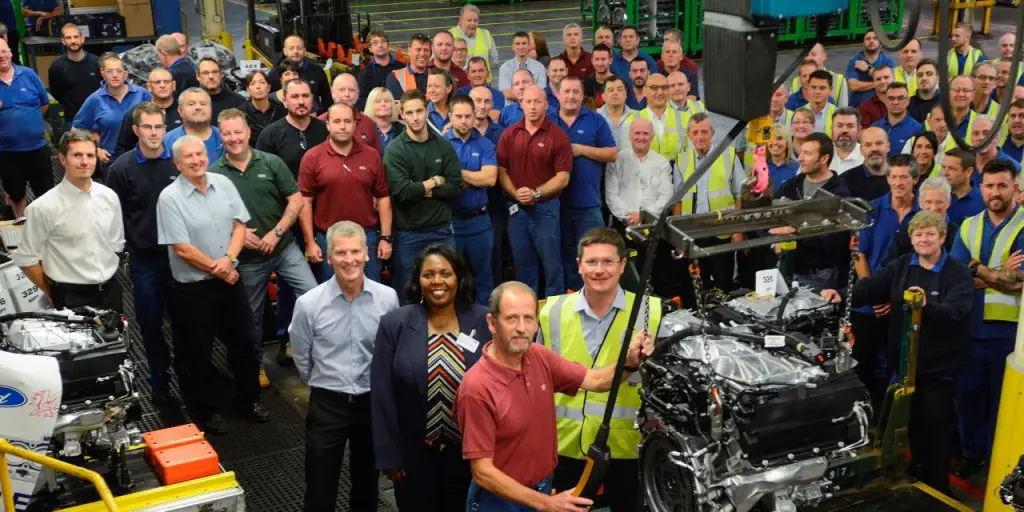 Ford also confirmed the sale of the Kechnec Transmission Plant in Slovakia to Magna. We thought that the closure of the Ford Bridgend Engine Plant was a done deal and no other reports we have seen have said anything other than the plant will close in the fall of 2020. However, Ford simply lists "proposed closure of the Bridgend Engine Plant in South Wales."
When we first heard about the Ford Bridgend Engine Plant at the beginning of the month, Ford of Europe president Stuart Rowley had said, "absence of additional engine models for Bridgend going forward make the plant economically unsustainable in the years ahead." The backlash against Ford was swift from the Bridgend community, UK government, and the Welsh government. The UK government announced early on that it was working with Ford, and at least one economist has stated that Ford's handling of the process has been "scandalous."
If Ford hasn't made up its mind completely on closing the factory, it could explain why Welsh firms said to be interested in the Ford Bridgend Engine Plant, and Ineos have yet to make decisions on if the plant will work for them. Recently Aston Martin has stated that it would likely hire some of the presumed to be displaced Bridgend workers for its new SUV plant nearby. Perhaps the work of the Welsh and UK governments and the threats of employee strikes have caused Ford to rethink its decision.
Subscribe to Ford Authority for around-the-clock Ford news coverage.