Ford announced not long ago that in September of 2020 it would start letting workers go at the Ford Bridgend Engine Plant in Wales. The plant closure will leave 1,700 workers out of jobs, and the UK and Welsh governments are working with Ford on the plant closure. Ford has offered to move some of the workers to other plants in the UK rather than let them go. Reports indicate that Welsh firms are interested in taking over the Ford Bridgend Engine Plant when Ford leaves, and a company called Ineos is reportedly considering the facility, but if it took over the facility only a few hundred jobs would be saved.
More than 1,000 workers at the Ford Bridgend Engine Plant have indicated that they are ready to go on strike if Ford doesn't change its mind about closing the plant. The union that represents the workers balloted the members to see if they would be prepared to strike with 1,031 of the workers voting in favor of striking and 207 voting against a strike.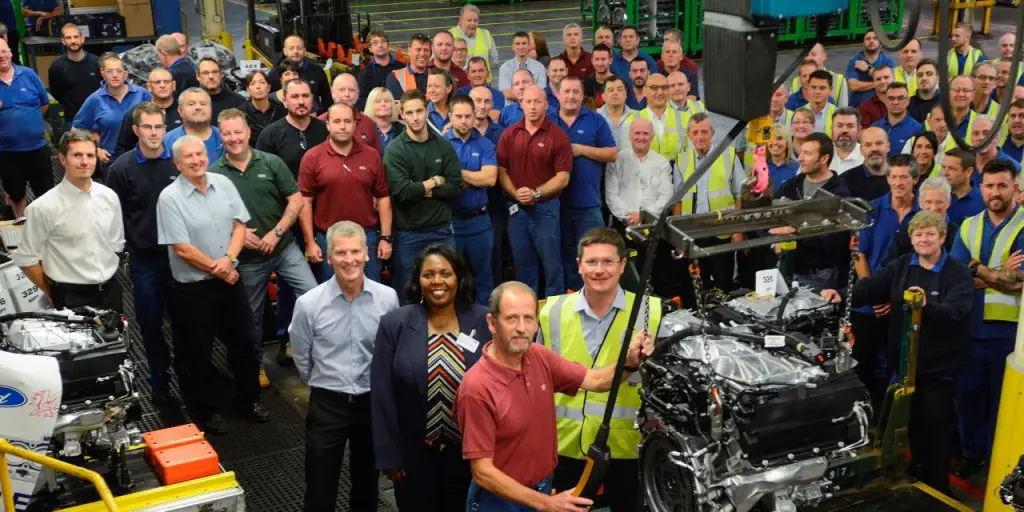 It would appear that at least a few hundred of the workers didn't respond or aren't part of the union. Unite Wales union regional secretary Peter Hughes said that the vote showed that the workers are willing to take on Ford and fight hard to secure a future for the plant. Hughes also noted that the workers aren't willign to lie down and accept their fate.
The workers aren't prepared to let "Ford deliver an act of unprecedented industrial sabotage" that would cause "devastation of the Bridgend area and the Welsh automotive supply chain," said Hughes. Ford has listed a decline in demand for three-cylinder engines built at the plant, a phase-out of one of the engines built at the plant, and the ending of a contract to build engines for Jaguar Land Rover as the three main reasons for the plant closure.
Subscribe to Ford Authority for around-the-clock Ford news coverage.
Source: BBC