We were just out in Park City, Utah for a special ST SUV Experience event organized by Ford. The program is actually offered to those buying the new Ford Edge ST and upcoming 2020 Ford Explorer ST, with Ford providing food and lodging in Park City, Utah and enabling you to partake in a series of driving exercises in a Ford Edge or Explorer ST.
It's a fun event, and we recommend anybody who's looking to find out exactly what their Ford Edge ST can do from a performance standpoint to partake in the program.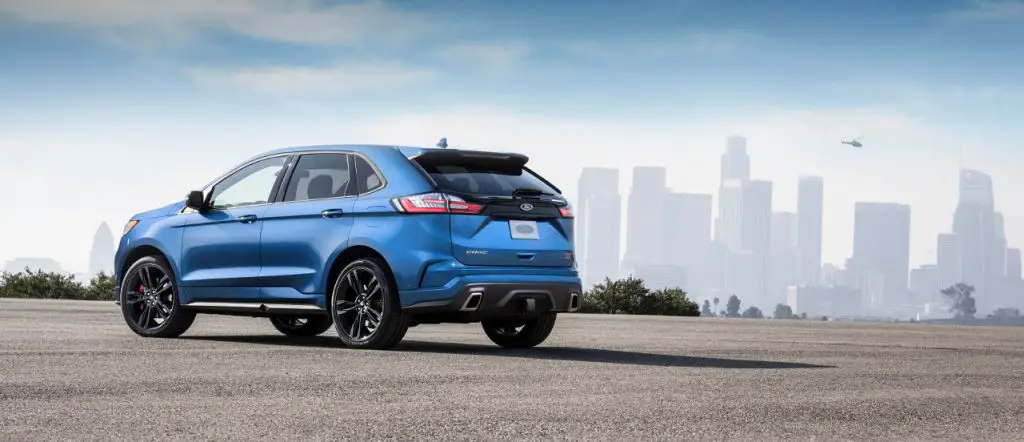 However, while we were at the event, we couldn't help but notice the frustrating laggy eight-speed automatic transmission in the Ford Edge ST, something we didn't notice when we tested new Explorer ST and its lightening-quick ten-speed gearbox. Here's the problem: when gunning the throttle, you expect the gearbox to hand you another gear, which the Edge ST sometimes does not do, leaving you with a lack of low-end torque during out-of-corner exits. We also noticed an observable delay from the moment we floored the throttle from a standstill, to the moment the vehicle actually started to take off. These are minor issues for sure, but not ones that deserve to be in a "high-performance" vehicle with an ST badge.
Intrigued by this phenomenon, we sat down with Ed Krentz, chief functional officer at Ford Performance, so he could share his thoughts on the matter.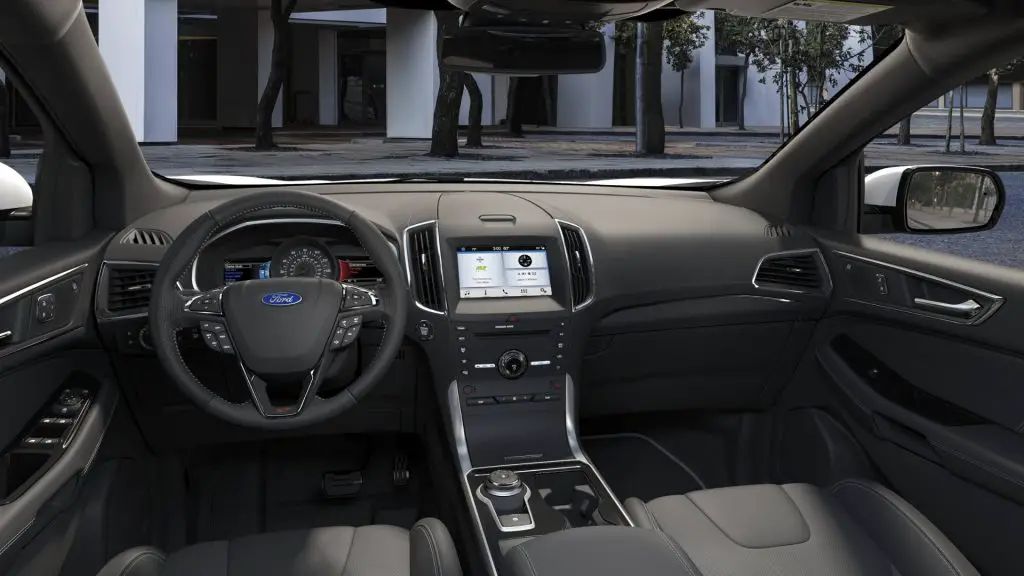 Krentz admitted that the transmission delays in the Edge ST are noticeable, but didn't comment on them as being a negative, per se. He went on to state that the gearbox was configured this way to leave an area of comfort in the Edge ST.
"The customers that will buy these things don't want a jaggy feel behind the wheel, but rather a smooth, composed ride," he said.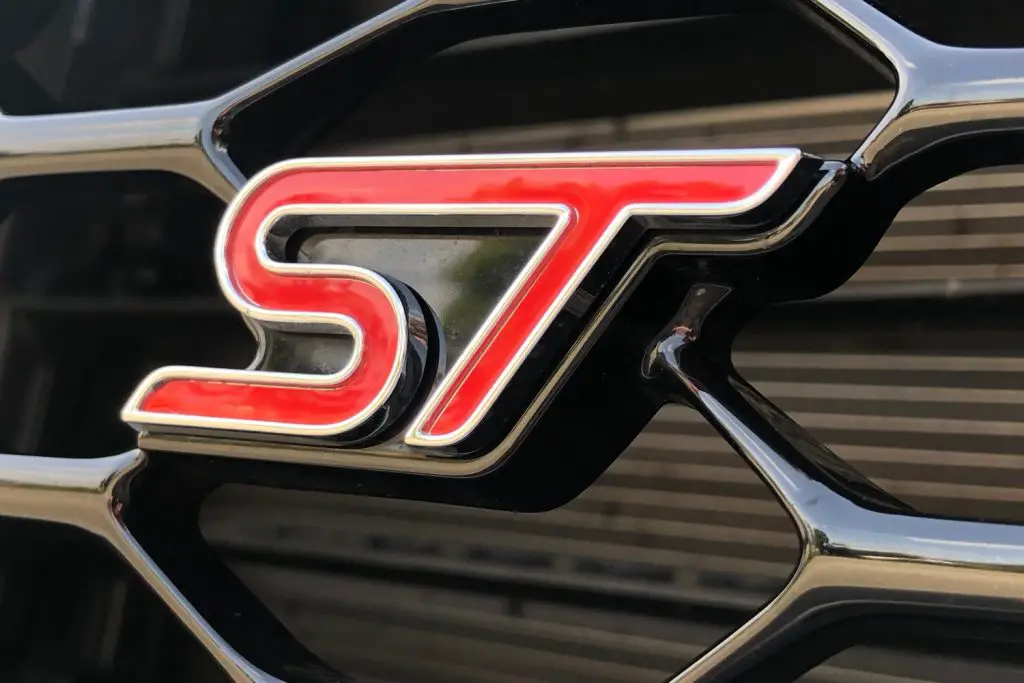 That makes sense, but it also doesn't. The Ford Edge ST has two important letters – ST – on its liftgate. Traditionally, these letters have been synonymous with spirited performance and a lively character, qualities the Edge ST sometimes fails to deliver. We then told Krentz that we didn't notice these delays in the Explorer ST's ten-speed gearbox, which led to an interesting reply.
"When we were developing the Explorer ST, we had the opportunity to start from a fresh sheet of paper, which allowed us to better calibrate all of its components exactly how we wanted. Edge ST was a mid-cycle refresh; so we kind of had to work with what was available then. That said, we're having a meeting in a couple of weeks regarding a new transmission calibration software for Edge ST, and I'm looking forward to giving it my input."
Krentz also admitted that, in this day and age, with transmissions often being shared between carmakers, such as the GM-Ford collaboration, it all comes down to calibration software. "When a transmission is adapted to a new [vehicle] application, we learn things, which sometimes forces us to get back to the drawing board and re-calibrate the software accordingly," he added.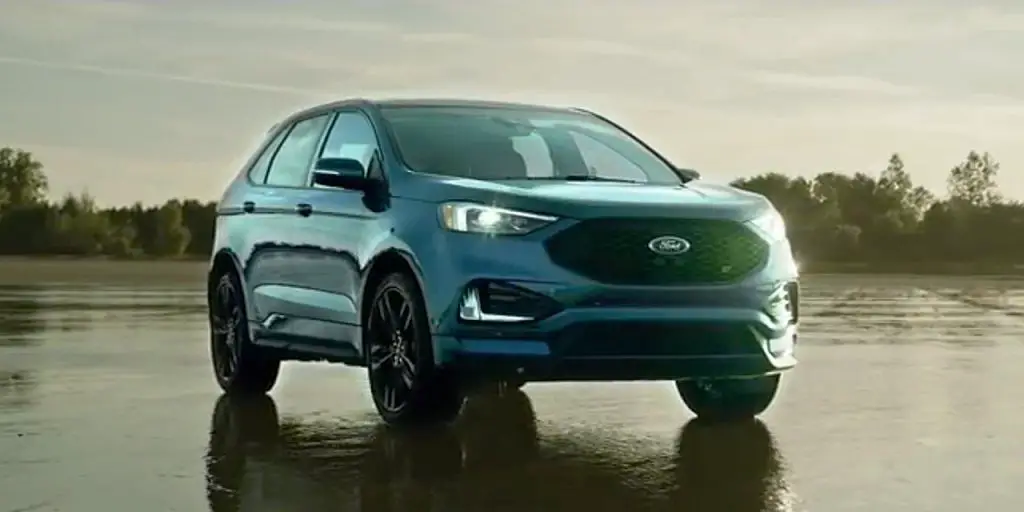 The Krentz didn't specify when this new calibration will be added to the Edge ST, or how it will affect the model's performance. But one thing is for certain: Ford's first performance SUV – the Edge ST – received lukewarm reviews from the automotive press. At least Ford is aware of this, and is doing something to improve things.
The Ford Authority Take
While Ed Krentz didn't tell us outright, we believe the Edge ST's transmission delays have something to do with a gearbox that was not designed from the onset to withstand this much torque in the first place. In case you're rusty on the specs, the Ford Edge ST pumps out 335 horsepower and 380 pound-feet of torque from the twin-turbocharged 2.7L EcoBoost V-6. By comparison, the standard Ford Edge, which utilizes the same eight-speed transmission, is powered by a turbocharged 2.0L four cylinder that develops 250 horsepower and 275 pound-feet of torque – which is more than 100 less pound-feet than the Edge ST.
The Blue Oval even went to the trouble of fitting the Ford Edge ST with a transmission oil cooler to withstand the load, and our assumption is that engineers played it safe in regards to the Edge ST's software calibration, keeping it less aggressive to ensure transmission reliability.
Subscribe to Ford Authority for more Ford Edge news, Edge ST news, and ongoing Ford news coverage.