Last month Ford CTO Dr. Ken Washington talked about the future of autonomous delivery and the Digit robot that would ride along with the autonomous delivery vehicle and take the packages the last steps to the door of the delivery location. We are still multiple years away from autonomous vehicles and robots taking those last steps.
In London, Ford participated in a pilot project that yielded several positive insights according to Sarah-Jayne Williams, Ford Europe smart mobility division head. Ford teamed up with the delivery company Gnewt by Menzies to trial a new way to deliver packages in London where traffic is heavy.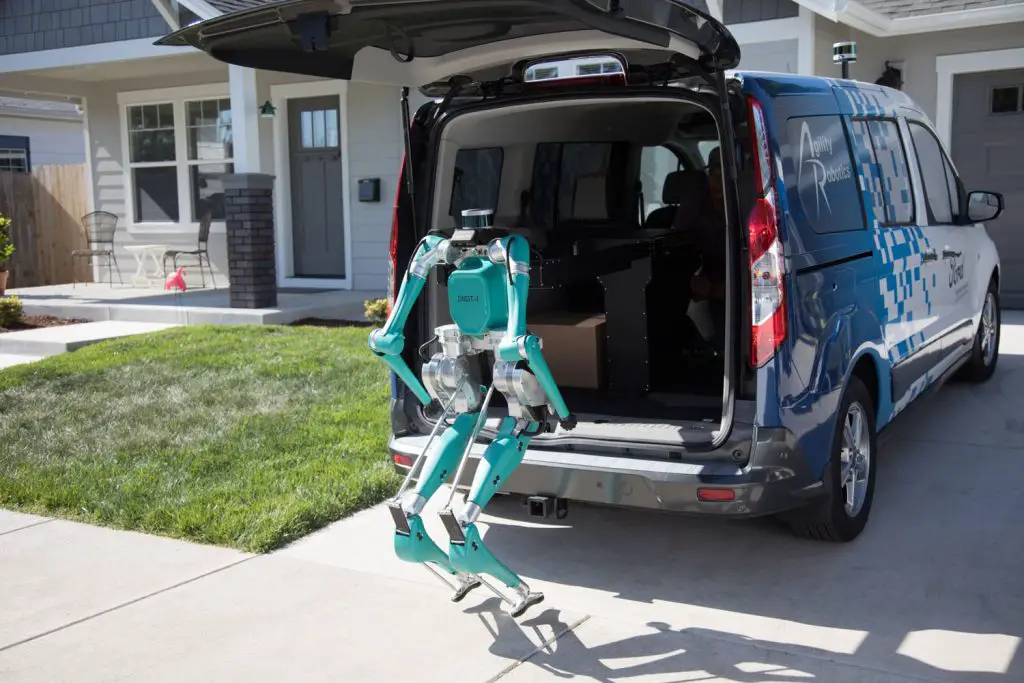 Much of the traffic in London is created by parcel deliveries which require an estimated 300,000 van trips per day. Delivery vans congest London streets for a total of 9 million hours each year, and the number of parcel deliveries is only growing. Over the next decade, the number of deliveries is expected to double.
To try and reduce that traffic, Ford developed a cloud-based multimodal routing and logistic software called MoDe:Link. In the London pilot, the software routed delivery vans to central collection points. From those central points, a "last mile" delivery process has handled by pedestrian couriers transporting parcels in trolly bags. Ford says that among the positive outcomes for the pilot was that the people taking the walking tours enjoyed the work and used Ford tech to optimize their routes.
Customers who participated also said that the couriers delivering the packages were in general much less stressed than the regular van drivers who had to deal with traffic and often had to park illegally. The feedback showed that customers appreciated the relaxed workers. Ford is also looking at using E-scooters from a company called Spin that it acquired last year. Those scooters offer a clean way to get people around for the first and last mile of delivery.
Subscribe to Ford Authority for around-the-clock Ford news coverage.
Source: Automotiveit