Ford has hit a PR home run with its purchase of the iconic Michigan Central Station that it plans to spend nearly 3/4 of a billion dollars restoring. Ford is well into phase 2 of the refurbishment of the iconic building and has said that phase 2 will run for about the next 36 months with masonry as the focus. The massive facility sat derelict for so long that it needs lots of repairs before the phase 3 process can begin down the road. The project is on time and on budget so far.
Phase 1 involved making Michigan Central Station sealed to the elements and removing massive amounts of water that had seeped into the basement and sub-basement of the building over the years. With public interest in Ford's Michigan Central Station project very high, the automaker has opened a new information center to share updates on the $740 million project.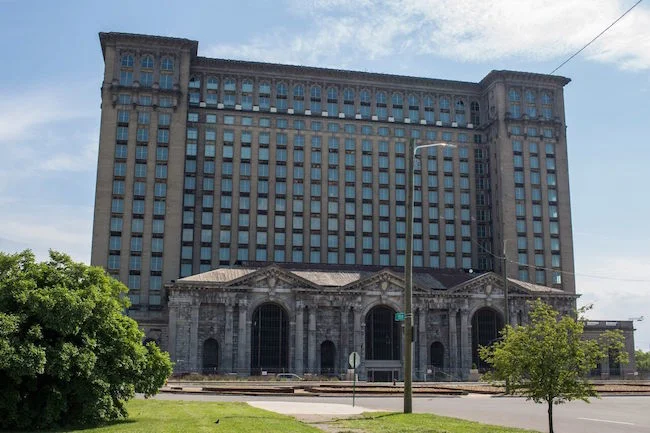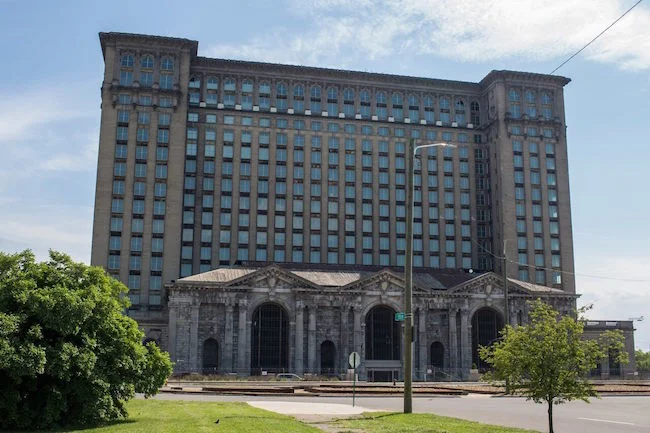 Ford's Detroit development director, Mary Culler, says that the information center is just the "first foray" into opening the doors and allowing people to come in and learn what is going on. She promises that the information center will evolve over time. The Michigan Central Station information center is a 1,500 square foot facility at 1907 Michigan and is about half a mile from Michigan Central Station.
The information center is in a building that Ford calls the Factory at Corktown, and it is home to Ford AV and EV business and strategy teams. Visitors will be able to get information on construction progress, and the display will change as progress is made. Information on construction, the project, and mobility pilot programs will be offered.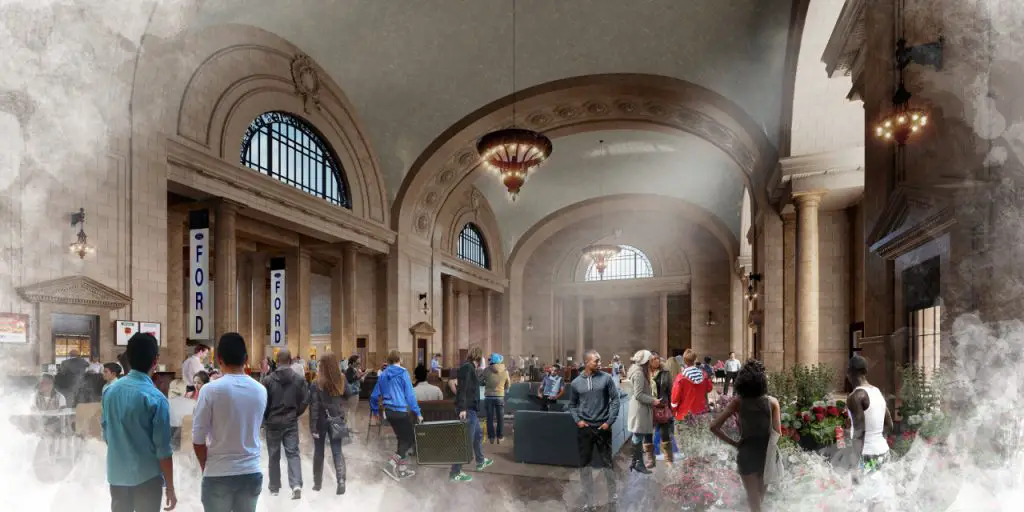 Ford designed the space for flexibility with colorful information displays and tablets on stands that show demolition and construction progress images. Ford says that it can't bring people into the former train station that often, but they can get updates at the information center.
Subscribe to Ford Authority for more Mustang news and around-the-clock Ford news coverage.
Source: The Detroit News