Each year one of the biggest Ford car shows happens at the Pennsylvania fairgrounds. The show is called the Ford Nationals at Carlisle, and this year the event set a record. The 2019 Ford Nationals at Carlisle had 3,196 cars participating, and the event attracted nearly 60,000 people.
The cars on display at the 2019 Ford Nationals spanned 112 years of Ford production with featured cars being Fox body cars, Mustang Mach 1, Boss and Eliminator cars, and the Maverick. There was a showcase at the event called Ford Nationals Select that had 12 vehicles that were extra special.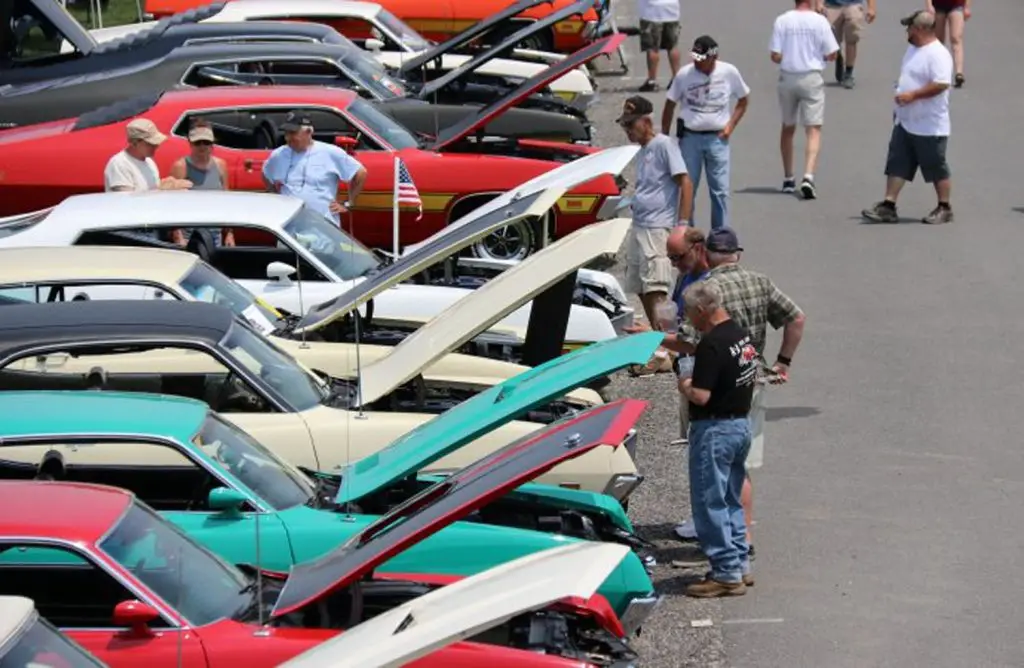 One of them was a 1982 Ford Escort with less than 900 miles driven since new. Other rides in that select few included a 1959 English Ford and a 1961 Country Squire. Car shows aren't all that goes on at the Ford Nationals, Ford Performance chief engineer Carl Widmann was on hand to talk about new 2020 Shelby GT500, Roush, and Saleen cars. A good look at a base 2020 Ford Mustang Shelby GT500 recently turned up on video. One of the coolest things to happen at the Ford Nationals at Carlisle was in 2017 when the very first Mercury Cougar was on display at the event. In that era, the Cougar was a near twin to the Mustang.
If you missed out on Ford Nationals, you do still have a little time to partake in the American Muscle Mustang Show. This event is specifically for the Ford Mustang of all years and types. There are still tickets to participate in the Mustang Show, and as of yesterday, there were still trackside suites available for the drag races and burnout contest. The American Muscle Mustang Show is going on June 15th, 2019 with a rainout day the following weekend.
Subscribe to Ford Authority for around-the-clock Ford news coverage.
Source: Classic Cars