Recaro has been making seats for racing cars and street cars for many years. It's easy to think of the Ford Recaro seat partnership as something that has only surfaced on modern Mustangs. The name has become more prominent, and the seats more comfortable over the years, but Ford Recaro seats have been in Mustangs back to the late 1970s.
The first Ford Recaro seat tie-up in a Mustang came in 1979 when Ford produced 10,478 Mustang pace car replicas that looked like the Mustang that paced the Indianapolis 500 that year. Each of those cars had black Recaro seats with a wavy, white pattern that looks like houndstooth but isn't.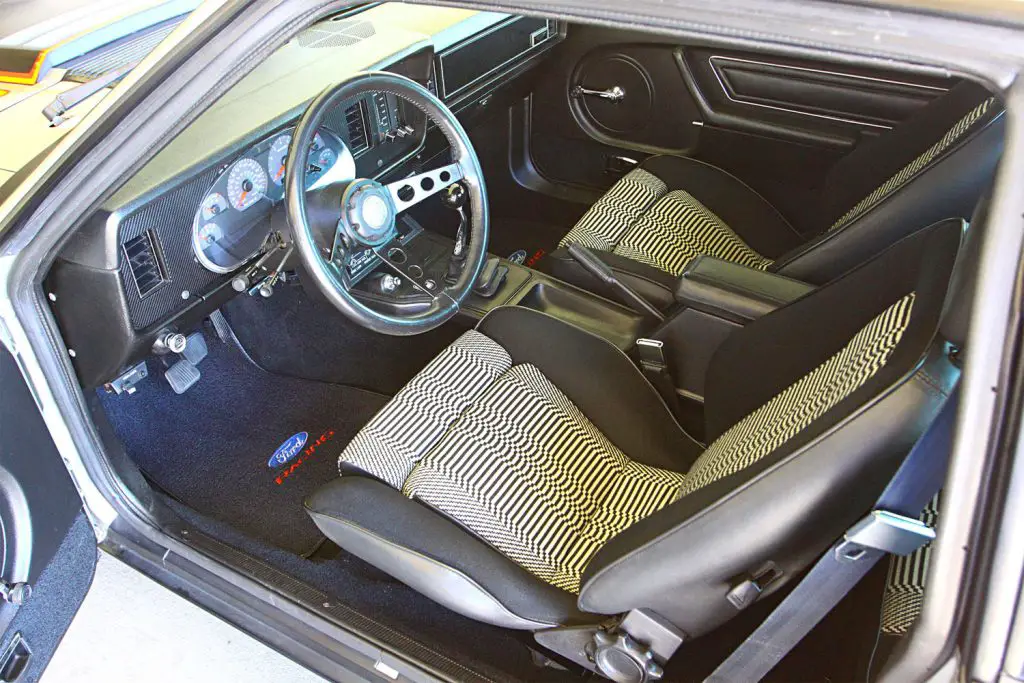 The same Recaro seats were a $531 option in 1980 and 1981. In 1984, Ford debuted the infamous Ford SVO Mustang that used a turbo four under the hood and Recaro seats in the front. In 2000, the Ford Mustang SVT Cobra R came with Recaro front seats. Ford's Recaro seats came in vehicles other than Mustangs, in 2003 the Focus SVT debuted with Recaro seats in black leather trim.
For the 2012 and later Mustang, Recaro seats are an option and were standard on the Shelby GT350 and GT350R Mustangs. The track-focused 2012 and 2013 Ford Mustang Boss 302 models had optional cloth-covered Recaro seats. Focus models continued to offer Recaro seats as an option through 2018 as did the Fiesta in some 2013 through 2019 models.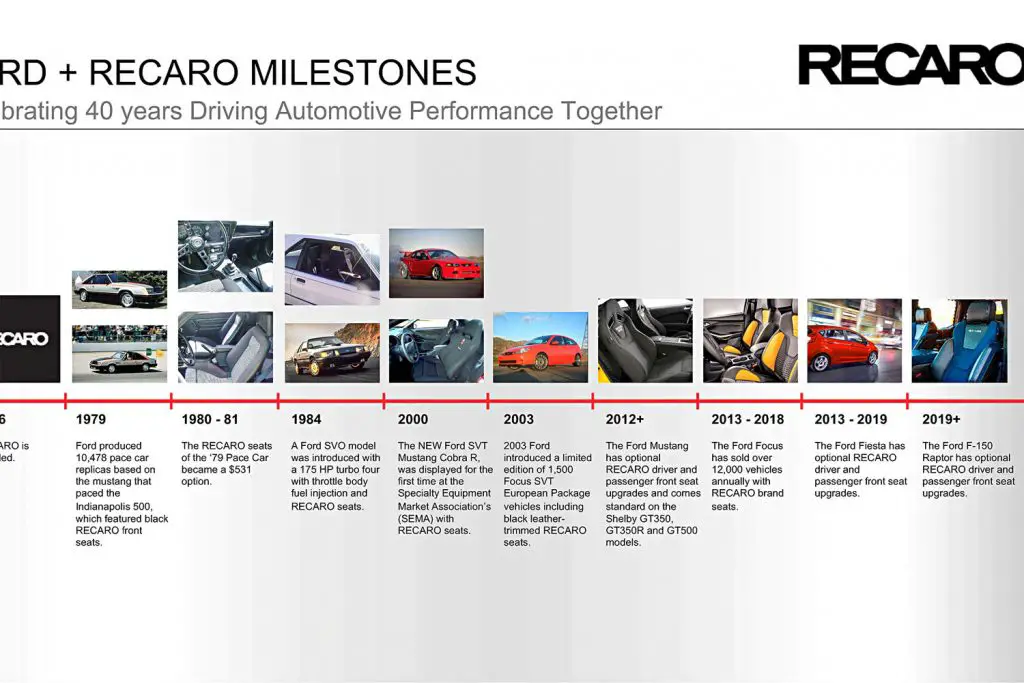 The 2019 Ford F-150 Raptor has optional Recaro seat upgrade for the front seats. Ford and Recaro are celebrating 40 years of collaboration on sporty vehicles with seats that offer more support than the average front seats. Additional support is a big deal for spirited driving and can be essential for track driving, and Recaro seats are a sought after option for many Ford fans.
Subscribe to Ford Authority for more Mustang news and around-the-clock Ford news coverage.
Source: Mustang360