The value of Ford stock decreased by more than 3 percent during the May 27th, 2019 – May 31st, 2019 timeframe. Shares closed the week at $9.52 per share, or $0.31 lower than last week's closing value of $9.83.
The shares saw the following movement during the week:
Monday, May 27th: market closed for Memorial Day holiday
Tuesday, May 28th: Ford stock opened the day (and the week) at $9.87 and closed at $9.78
Wednesday, May 29th: Ford stock opened at 9.69 and closed at $9.71
Thursday, May 30th: Ford Motor Company stock opened at $9.74 and closed at $9.74
Friday, May 31st: Ford stock opened at $9.48 and closed the week at $9.52, or $0.31 less than last week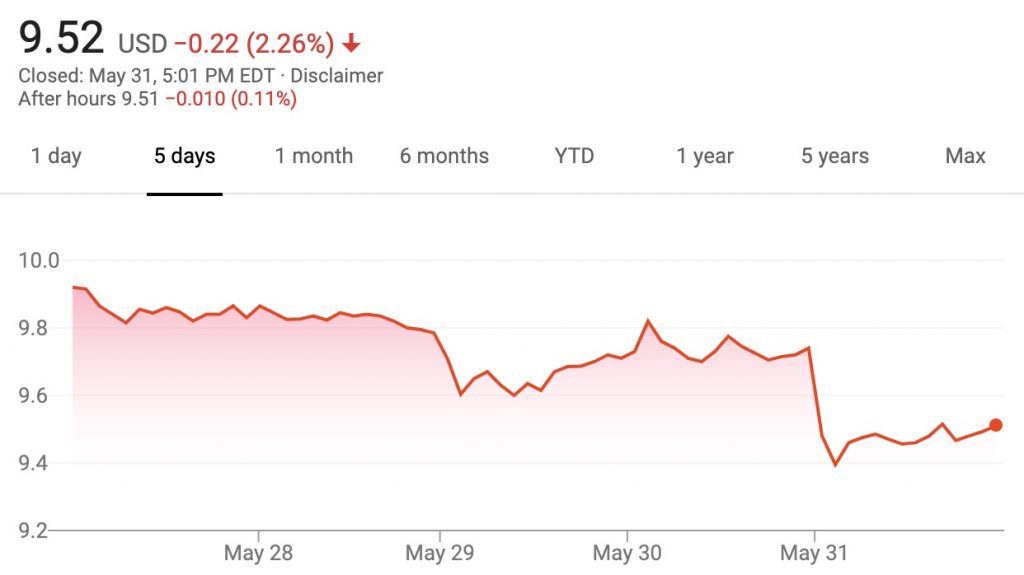 This marks the fourth consecutive week of value shedding for Ford stock. The steady decline follows six consecutive weeks of growth. By comparison, shares of Fiat Chrysler Automobiles fell to $12.62 per share this week, while the value of GM stock fell by $1.78 per share, or 5 percent.
Ford Stock Values - May 27, 2019 - May 31, 2019

| Date | Open | Close | High | Low |
| --- | --- | --- | --- | --- |
| 2019/5/31 | 9.48 | 9.52 | 9.54 | 9.325 |
| 2019/5/30 | 9.74 | 9.74 | 9.84 | 9.68 |
| 2019/5/29 | 9.69 | 9.71 | 9.75 | 9.55 |
| 2019/5/28 | 9.87 | 9.78 | 9.9 | 9.77 |
We posit that the negative results are caused by the ongoing prolonged trade war between the United States and China, which has intensified over the past few months. In addition, the Trump administration on Friday announced a surprise Mexico tariff threat, causing the noteworthy Ford stock sell-off that day. Tariffs and trade wars create a significant amount of uncertainty in global economies and markets, and stock markets typically react negatively to trade wars and uncertainty. The Dow Jones Industrial Average, for instance, decreased 13 percent during the week.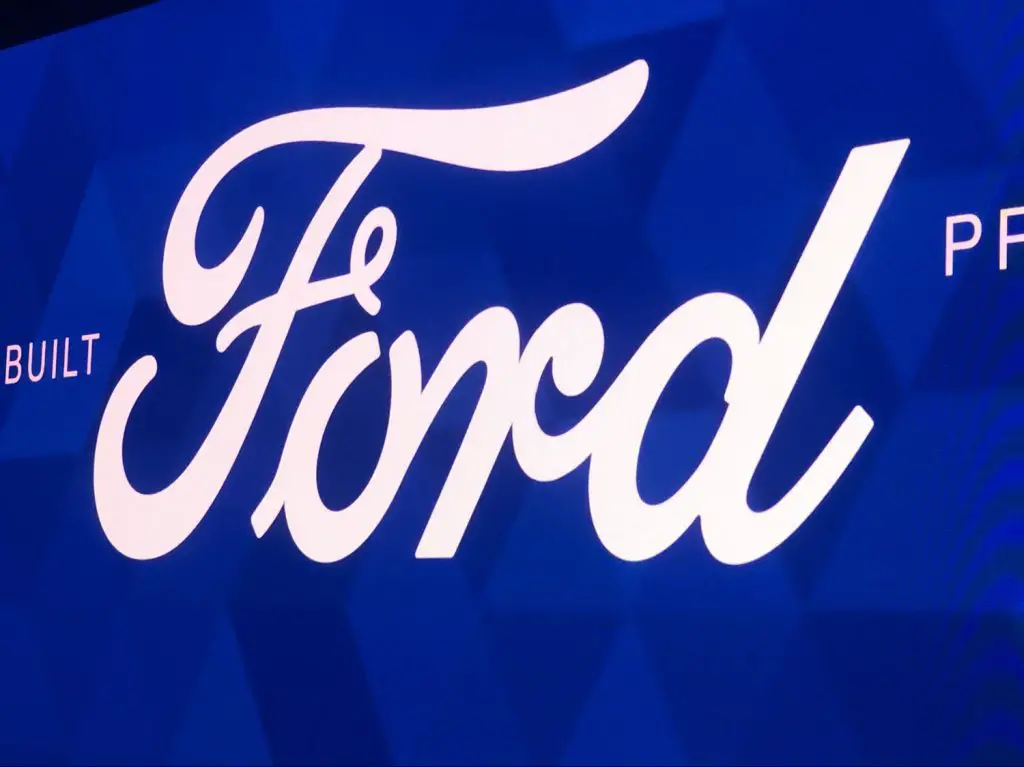 We remain interested in seeing how Ford stock fares throughout the rest of 2019, especially in light of the Dearborn-based automaker's decisions to optimize its business by discontinuing all sedans to focus on more profitable crossovers, SUVs, and pickup trucks in the North American market, while at the same time investing in very costly autonomous vehicles and technologies.
It's worth noting that The Blue Oval started commenced on both moves much later than its rivals. For instance, FCA was first to discontinue most of its sedan portfolio and General Motors started to invest heavily into EVs and autonomous vehicles earlier than The Blue Oval.
Subscribe to Ford Authority for ongoing Ford stock news and complete Ford news coverage.