Seats are a critical part of a vehicle for the passengers and driver; bad seats can ruin an entire vehicle. Ford doesn't build most of the seats it uses; it farms those out to suppliers like Lear. Lear Corp is a seating manufacturer, and it has a seat-making plant in Hammond, Indian that was considering relocation. Lear has now announced that it will keep the facility in Hammond, Indiana to continue to supply seats to Ford's Chicago Assembly Plant.
The decision to stay in Hammond came after Ford decided to spend $1 billion to upgrade its Chicago Assembly Plant. Lear opted to invest $30 million in a new plant after Ford made its decision. Lear's investment created a 240,000-square-foot assembly and subassembly factory. Ford supplier Lear's former factory had about 600 workers, and the new factory will house 875 workers.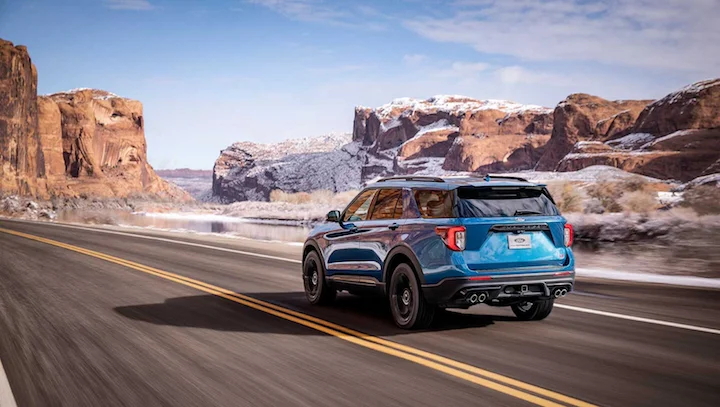 Ford supplier Lear plans to begin commercial production at the end of June and will supply 375,000 seats per year to the Chicago Assembly Plant for the Ford Explorer. Lear felt that the investment in its factory was warranted when Ford decided to spend $1 billion to upgrade the Chicago Assembly Plant to build the new Ford Explorer and the Lincoln Aviator. Ford's modification of the factory added 500 new workers.
The decision to stay in Hammond was easy for the Ford supplier according to Jill Caruso, Lear VP of Global Ford Seating. She said that the location of Lear's facility in Hammond is only 20 minutes away from the Chicago Assembly Plant. Lear deciding to stay in Hammond was a big deal for the local economy as well, Hammond Mayor Thomas McDermott Jr. said that the city economic development team spent hundreds of hours working to retain Lear. That work included approving $4 million in incentives for Lear to stay. Ford has long used lots of green and sustainable technology in its seats, it started using a soy-based seat foam in the Mustang years ago.
Subscribe to Ford Authority for around-the-clock Ford news coverage.
Source: Automotive News