Ford is shuttering plants all around the world to try and make operations more efficient and increase profits. Ford announced last month that it would be shedding 550 white collar jobs in the UK and now it is set to shed even more blue collar workers in south Wales. Ford has announced that it will be closing the Bridgend engine plant in the fall of 2020.
With the closure of the Bridgend engine pant, Ford will shed all 1,700 workers at the facility. The job cuts will start in phases beginning on September 25th, 2020. Ford has denied that Brexit was part of the decision for closing the Bridgend engine plant stating that the reason for closing the plant was changing customer demand and cost.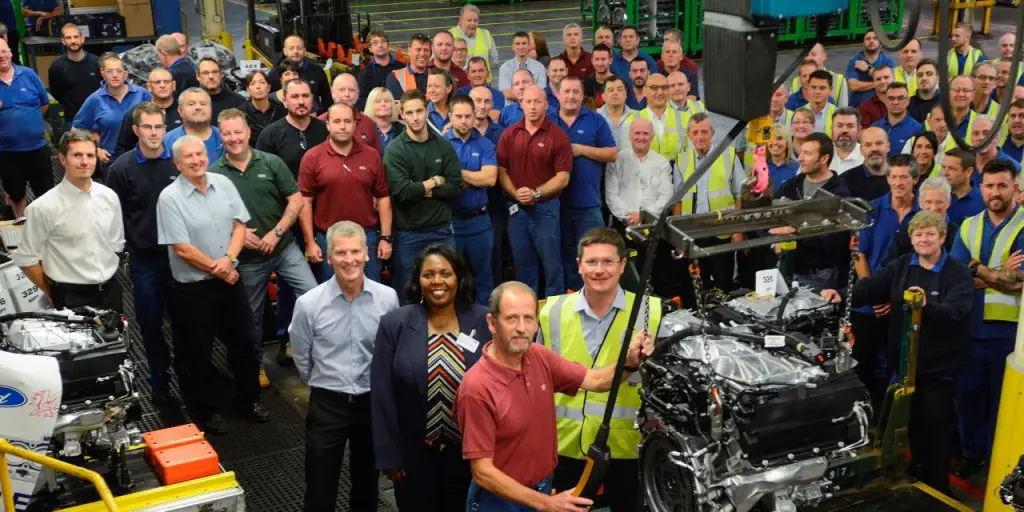 Ford Europe president Stuart Rowley says that Ford has to make "difficult decisions" including the need to make its engine manufacturing operations suitable for the vehicles it produces in the future. Rowley did say that Ford is committed to the UK, but an absence of additional engine models for Bridgend in the future made the plant economically unsustainable.
Rowley did say that he knew the plant closure would be "very significant" for the workers and their families. Union officials representing employees at the Bridgend engine plant learned of the layoffs at a meeting with Ford bosses and noted that the announcement came with an offer of redeployment.
Rowley said that the closure of the plant would mean Ford Europe will repay £11m in incentives that were offered by the Welsh government. The Bridgend engine plant built its 20 millionth motor in October of 2016 after opening in September 1979. Ford has announced this week that it will discontinue the Edge in the UK due to poor sales.
Subscribe to Ford Authority for around-the-clock Ford news coverage.
Source: BBC