Decades ago, the automotive industry was granted rights to a chunk of wireless spectrum by the FCC. Automakers had promised to use the wireless spectrum to deliver safety innovations for vehicles. All these years later, there is little in the way of innovations using that spectrum. Ford is working on V2X technology that can connect vehicles to infrastructure like streetlights, pedestrians, bicyclists, and other vehicles.
Since connected cars have failed to utilize that spectrum, which could have been used for other industries, it is at risk of losing access to the spectrum. Cable companies like Comcast and others want to take over the spectrum that was allocated to connected cars to use for WiFi. The auto industry has struggled for the last few years to keep its allocated spectrum, and that struggle is reaching an inflection point.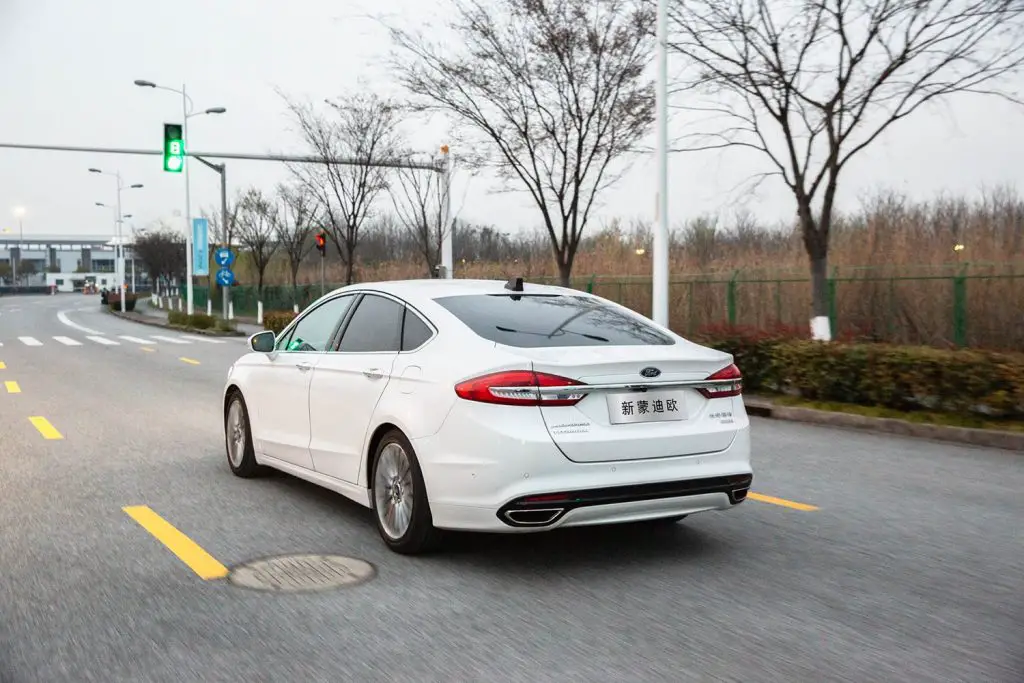 FCC Chairman Ajit Pai has indicated that he might consider other uses for that chunk of spectrum. He said that for 22 years the spectrum allocated to automakers for connected cars "has not reached its highest valued use" and noted that he isn't saying what the answer should be, but wants a conversation. Ford is trying to show Pai what the spectrum would allow connected cars to do and took the chairman on a ride in a special F-150 truck earlier this month.
The idea was to show Pai what safety systems of the future could be like using the Ford system that warned of an approaching scooter and could judge if it was safe to enter an intersection. It's not called out, but presumably, this was Ford V2X technology that has been stated to offer that specific functionality. Ford plans to ship its V2X tech in all U.S. vehicles starting in 2022.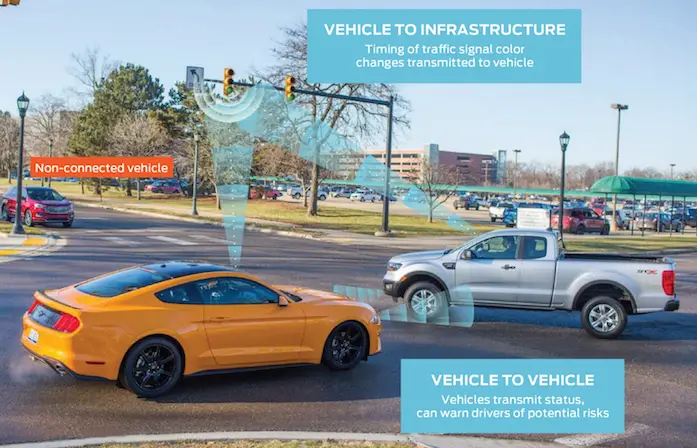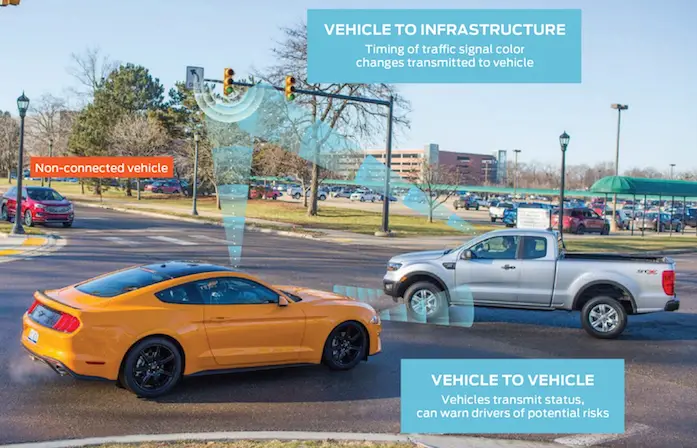 Ford was dealt a setback in Europe when the EU opted to back a system using 5G tech rather than Ford's technology. Cable companies and other consumer groups are calling for automakers to lose exclusive access to 5.9GHz frequencies and allocate all or most of that bandwidth to WiFi systems. For WiFi devices to use those frequencies would require formal rulemaking; no decision has been made at this time.
Subscribe to Ford Authority for around-the-clock Ford news coverage.
Source: IndustryWeek