Ford announced that it would be shedding 1,700 workers at the Bridgend engine plant in Wales not long ago. Ford Europe said that the decision had to do with decreased demand for the engines that are built at that plant and no viable alternative engines to be put into production there. Ford has been working with the UK government on the plant closure and has vowed to offer reassignment for workers to other Ford factories in the UK.
Ford is now under criticism by a UK economist called Kevin Morgan. Morgan criticized Ford for not informing First Minister Mark Drakeford until hours before the workers were told. Ford has defended its actions in the closure of the Bridgend engine plant stating that informing its employees first of significant decisions is its priority.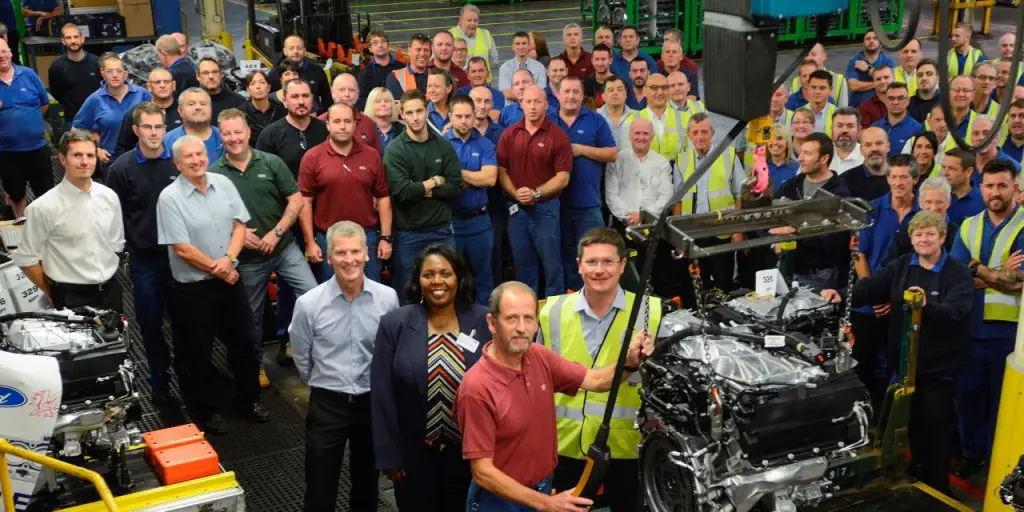 Ford currently plans to shutter the factory with job losses starting in the fall of 2020. Morgan is a professor of governance and development at Cardiff University. He wants to know what the Welsh Government will do to re-equip that workforce for alternative forms of employment.
Former first minister Carwyn Jones says that Ford denied publicly that the Bridgend engine plant closure was Brexit related, privately Ford had stated that the prospect of leaving the EU without a deal was a factor. Jones also said that closure was never on the agenda for Ford and no one had anticipated it.
Welsh Secretary Alun Cairns says that if Ford were going to manufacture in Europe rather than moving its plant to Mexico, there would be more credibility to the question of how much of a role Brexit played in Ford's decision. The closure of the engine plant will be felt outside of Bridgend as not all the workers at the factory are from Bridgend. The town and surrounding areas will struggle to absorb the number of people let go from the Ford factory says Jones.
Subscribe to Ford Authority for around-the-clock Ford news coverage.
Source: BBC