Anyone who has driven a high-horsepower car that has front-wheel drive knows that the cars can be a handful. If all the torque isn't properly managed it can be nigh impossible to keep the car straight at launch. A guy who owns an Mk2-generation Ford Focus RS in Europe has taken his car and modified it to make 900 horsepower.
That power output is hard enough to believe, but the owner also opted to send all that power to the front wheels alone. To reach such a massive power output from the engine required lots of modifications, including something called a screamer pipe that exists directly out of the engine bay.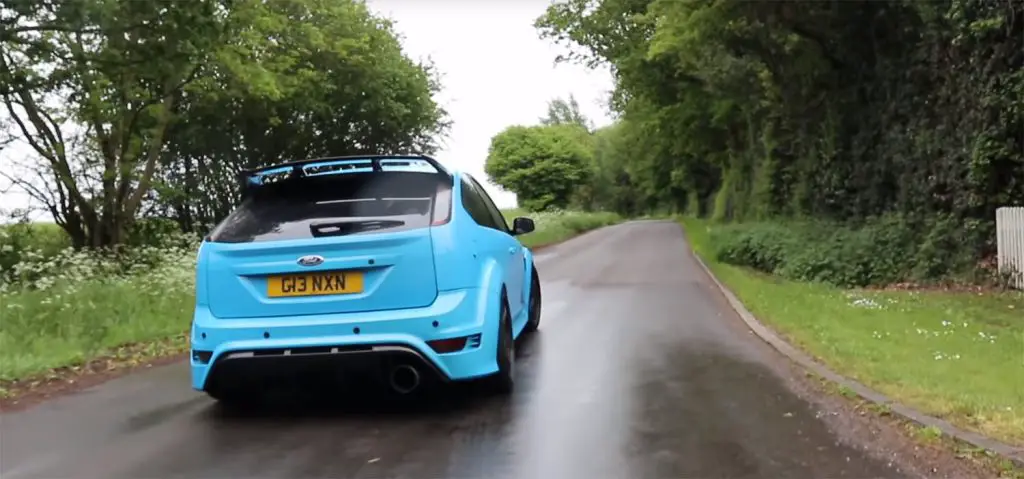 To help the car keep the tires from boiling at the first touch of the throttle and to keep the ride in a straight line under acceleration, the Ford Focus RS uses Syvecs Powertrain control ECU with engine mappings that feature a boost-by-gear function. That allows the 900 horsepower Ford Focus RS to put the power to the road with little wheelspin.
The video of the car says that on the day it was driven it was running 830 bhp. The car sounds really good on the throttle. It appears that the owner did a good job with his tunes as the full throttle runs on the video were done on wet roads. The did note some torque steer from the car, but with 900 horsepower on tap, you have to expect some torque steer. Europe gets all the cool cars, like the slick orange Ford Focus RS Heritage edition. Of all the cars Ford stopped offering in the U.S., we will miss the Focus RS the most.
Subscribe to Ford Authority for more Focus RS news and around-the-clock Ford news coverage.
Source: CarScoops