Back in the mid-1980s, there were lots of small two-seat sports cars out there. Ford's take on the segment was the Ford Escort EXP. The version in the images here is a 1986 Ford Escort EXP Sport Coupe. There were several of these running around my hometown back in the day, and they always reminded me more than a little of the Fox body Mustang that bowed in for 1987.
The 1986 Ford Escort EXP is certainly not a Mustang, the car was based on the Escort GT and rolled on the same platform. The 1986 Ford Escort EXP Sport Coupe had a 1.9-liter 4-cylinder engine that made only 106 horsepower. In 1987 the horsepower number was bumped up to 115.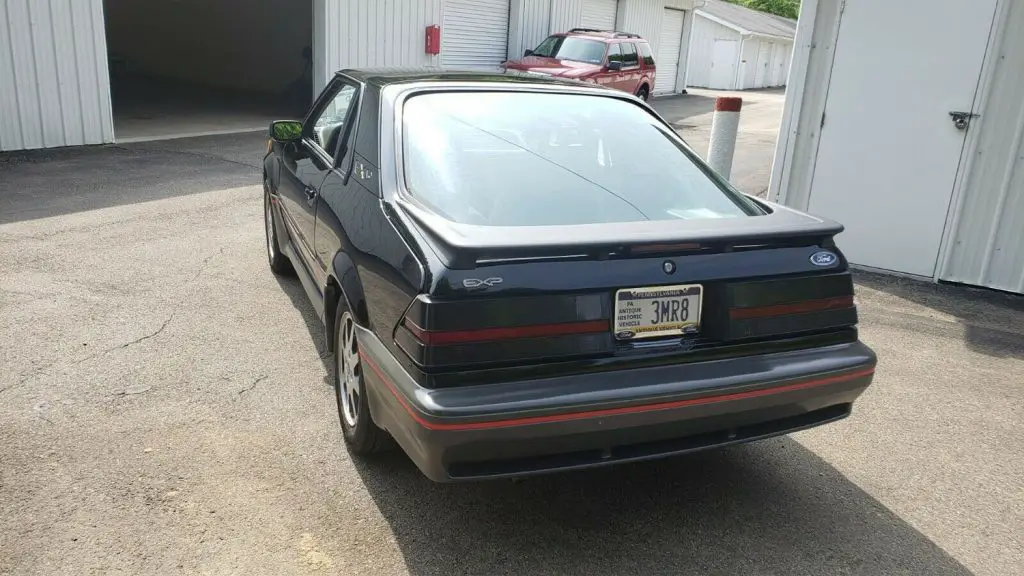 The 1986 EXP here represents the second generation of the car. The car on eBay is mostly original with an all-original interior that is in very good shape and a 5-speed manual to go along with that puny 106 horsepower four. The interior reminds us a lot of the Fox body Mustangs. The outside of the car was recently repainted, and it also has an aftermarket radio inside.
We have the same question with this car that we had with the Pinto from a few weeks back – is the 1986 Ford Escort EXP collectible? The eBay bidding is at $5,000 right now and the reserve isn't met and while in good condition, you could certainly get much newer cars for that much money. The eBay listing says the car has 750,000 miles on it, but judging by the condition of the interior and the fact that we don't think a mid-1980s Ford would run that long, we figure the seller meant 75,000 miles.
Subscribe to Ford Authority for around-the-clock Ford news coverage.
Source: The Truth About Cars