Of all the early Mustangs, the one that everyone seems to want is the fastback. Which is the most desirable year is a subject of debate amongst Mustang fans, but we have always been partial to the larger 1967 and 1968 Mustang fastbacks around here. Sometimes the story of buying a car gets strange, particularly when buying a car from eccentric people who were close to the person who owned the car before.
This might be one of the strangest stories of the purchase of a vintage 1968 Ford Mustang ever told. As the story goes, a guy from Georgia called Zach Taylor went to check out a 1968 Ford Mustang GT that had set in a barn for decades. When Taylor turned up one of the questions he asked of the man, who had inherited the car from a deceased friend, was what the mason jar on the front seat filled with white powder was. The answer was, "That's James!"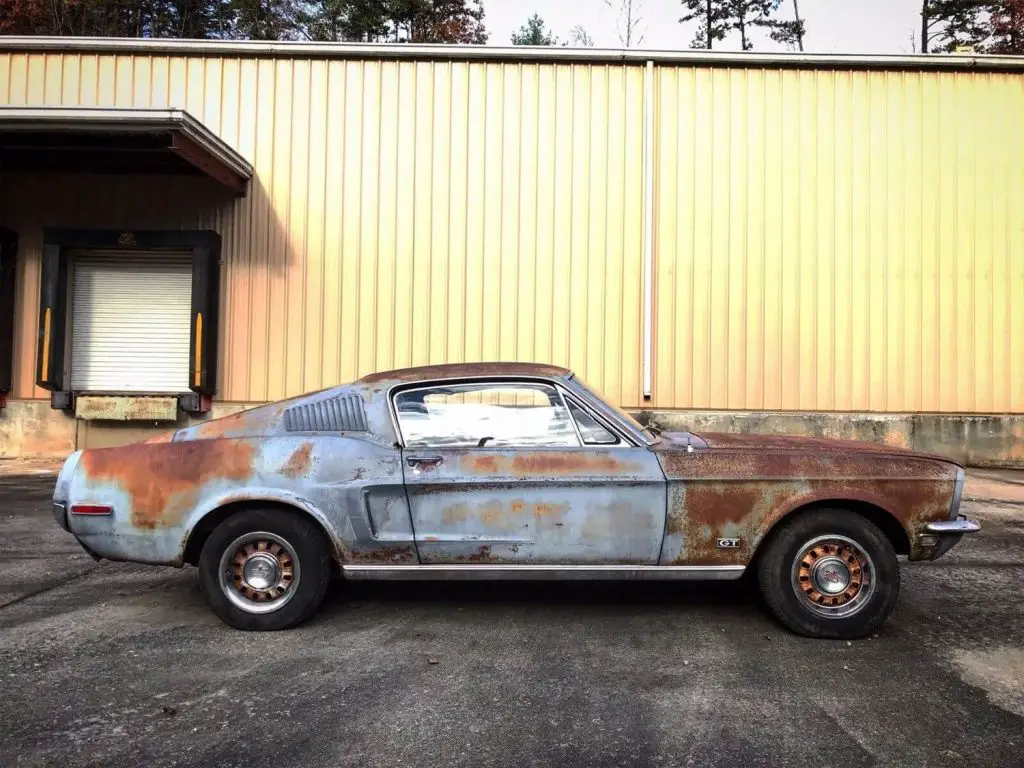 The ashes of the original owner were inside a mason jar, inside his downtrodden 1968 Ford Mustang GT, inside a barn. Apparently, the car was rough, and Taylor initially walked away from the deal. The seller apparently felt some connection to Taylor as he is said to have called him and repeatedly texted over the next year just talking about James.
Eventually, the pair settled on a price of $7,000 for the very rough condition Mustang and Taylor took it home. It was discovered that while the car was a rare 1968 Mustang GT complete with S-Code 390 cubic inch engine and special paint, it was so rusted out from years of neglect that the body was unusable. Taylor decided to sell the car rather than fix it and came out very good on his $7,000 investment. He sold the car to a man from England who paid over $23,300 for the derelict Mustang and plans to cut the body off and do a full restoration with a new body shell. Check out this 1968 Ford Mustang California Special if you prefer your '68 Mustang in hardtop style.
Subscribe to Ford Authority for more Mustang news and around-the-clock Ford news coverage.
Source: Jalopnik