Ford is pushing ahead on the Michigan Central Station property that will eventually house Ford workers, bars, restaurants, and more. Ford has hinted that it might put a hotel on the top two floors along with some conference space rather than the apartments it planned initially. We mentioned not long ago that Ford had pulled an incredible 227,000 gallons of water out of the basement and sub-basement of the facility.
With the project into its second phase, Ford is talking about what comes next. The automaker says that masonry repairs will be the most time-consuming part of the entire project. Masonry repairs will continue into 2021. Workers will spend the next two to three years removing bricks to gain access to the steel framework of the building for repairs.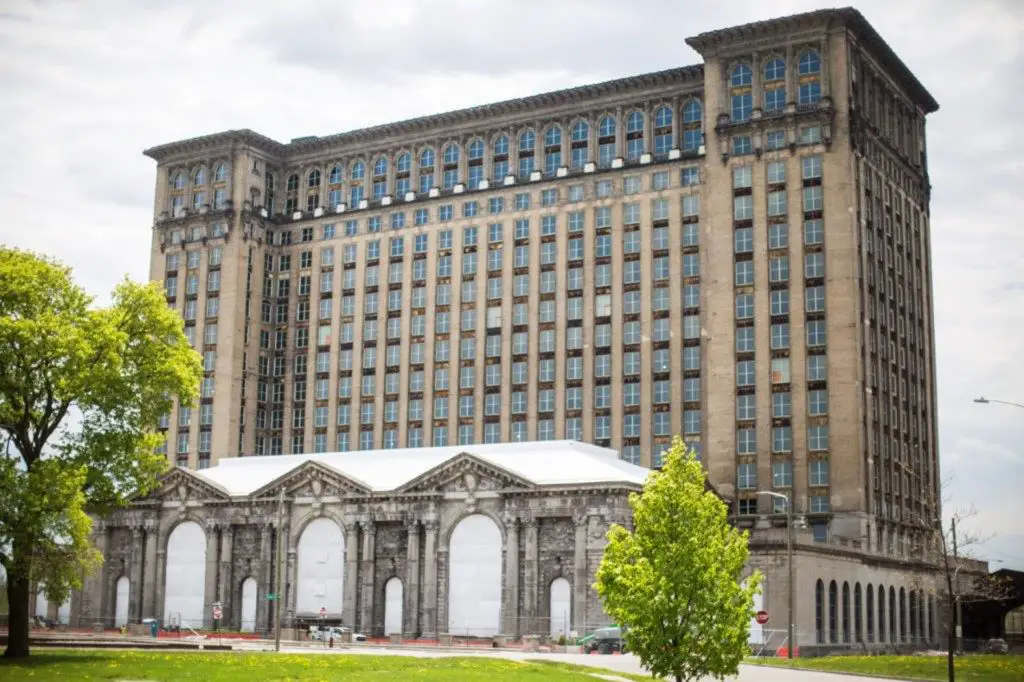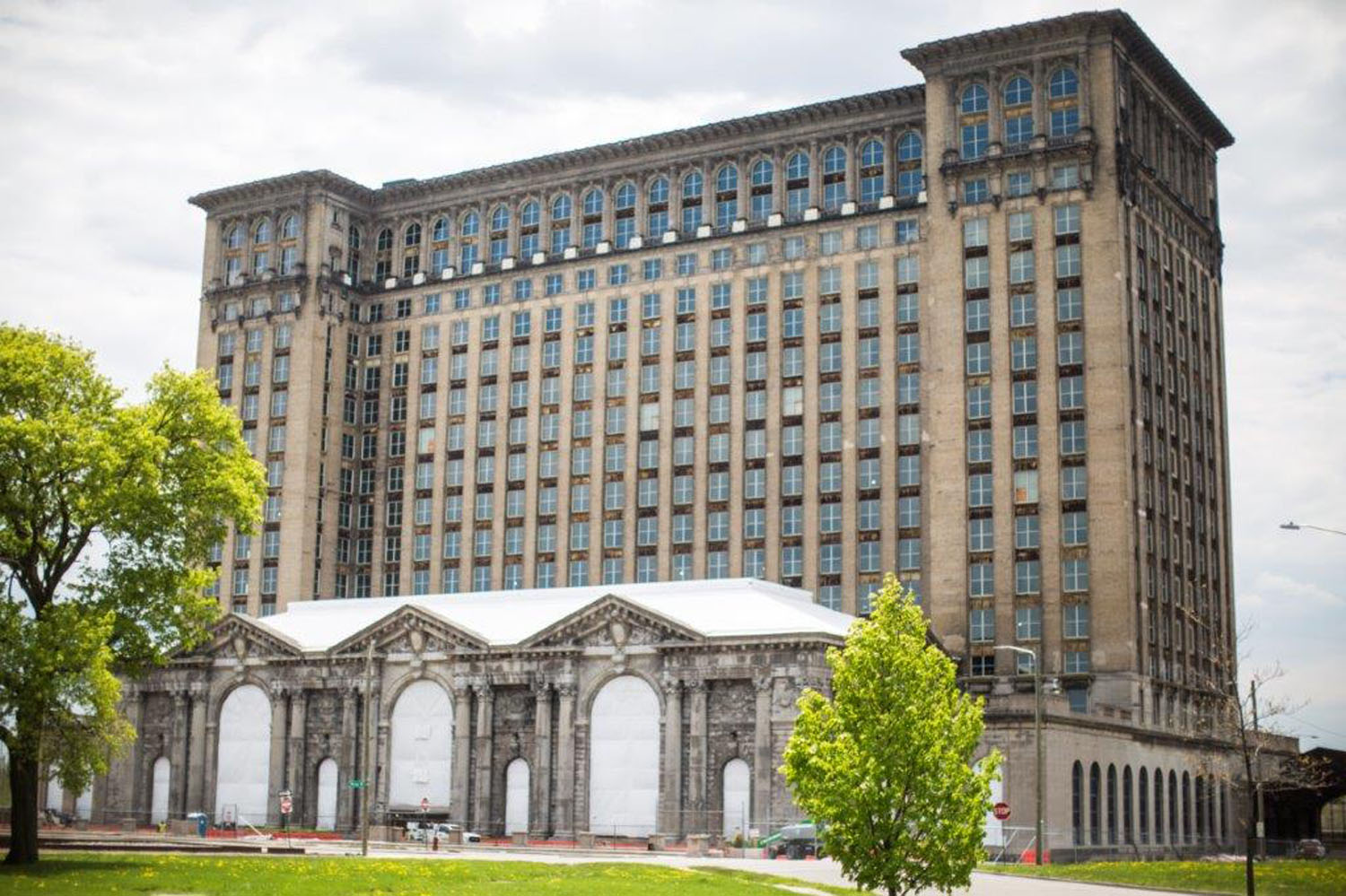 The workers will also clean, repoint, and replace the damaged terracotta, limestone, and brick that make up the exterior of the Michigan Central Station. To get an idea of how large a project this is, the restoration covers eight acres of masonry. We mentioned previously that part of the winterization efforts involved temporary roofing; the process also included a temporary plumbing system.
The repairs to the facade of the building will involve workers removing 1,200 feet of cornice, the decorative molding at the top edge of the building, to gain access to inspect the band of steel around the top of the building. One of the most iconic features of the Michigan Central Station is the Guastavino tile vaulted ceiling in the former waiting room. That ceiling has 22,000 square-feet of clay tiles covering three self-supporting arches.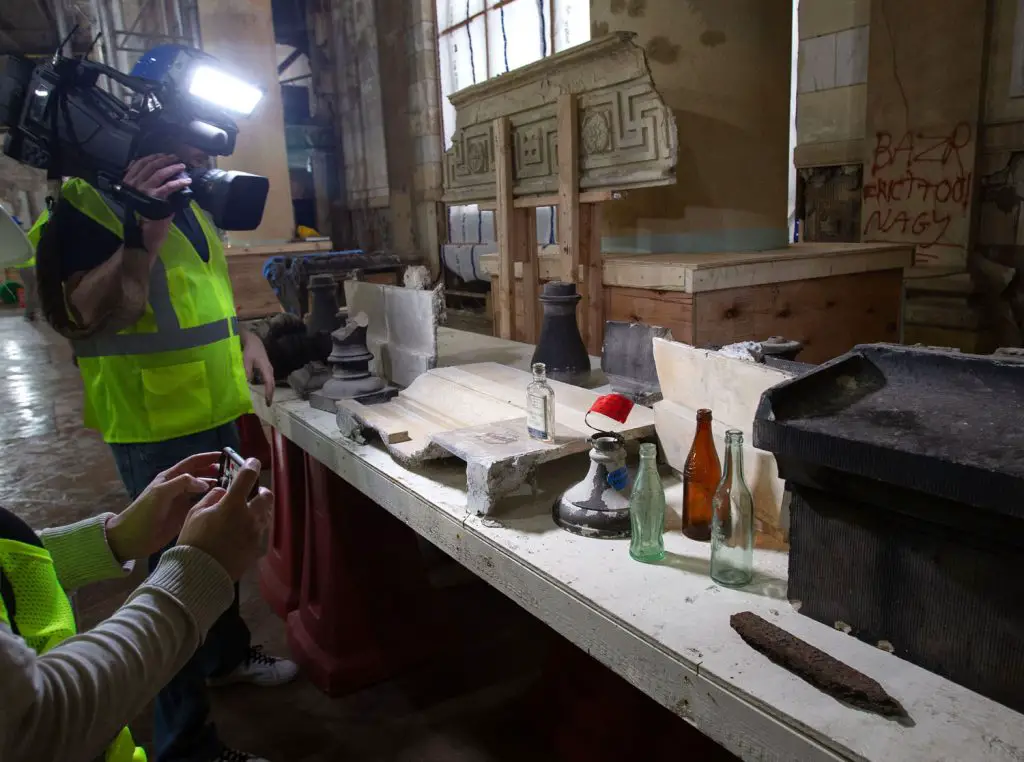 Ford workers will clean all of the restorable tiles and replace others. Ford has already made an initial order of 5,000 tiles from one of the few manufacturers capable of replicating the tile. Scaffolding will go up early next year to make that repair work possible. Phase III of the project will involve finishing and restoring the interior to get Michigan Central Station ready for tenants in 2022.
Subscribe to Ford Authority for around-the-clock Ford news coverage.