The last time we saw the Ford Bronco mule in March, it was cobbled together from bits and pieces from the T6 Ford Ranger. But now, we managed to catch up to an entirely different Ford Bronco mule that's made from Ford F-150 pieces.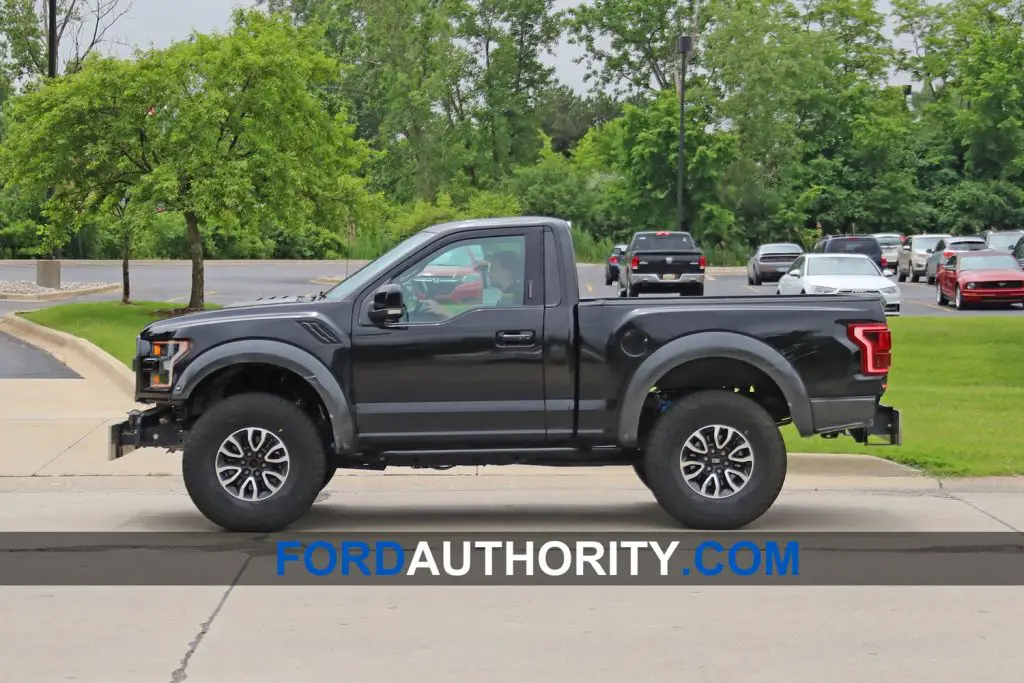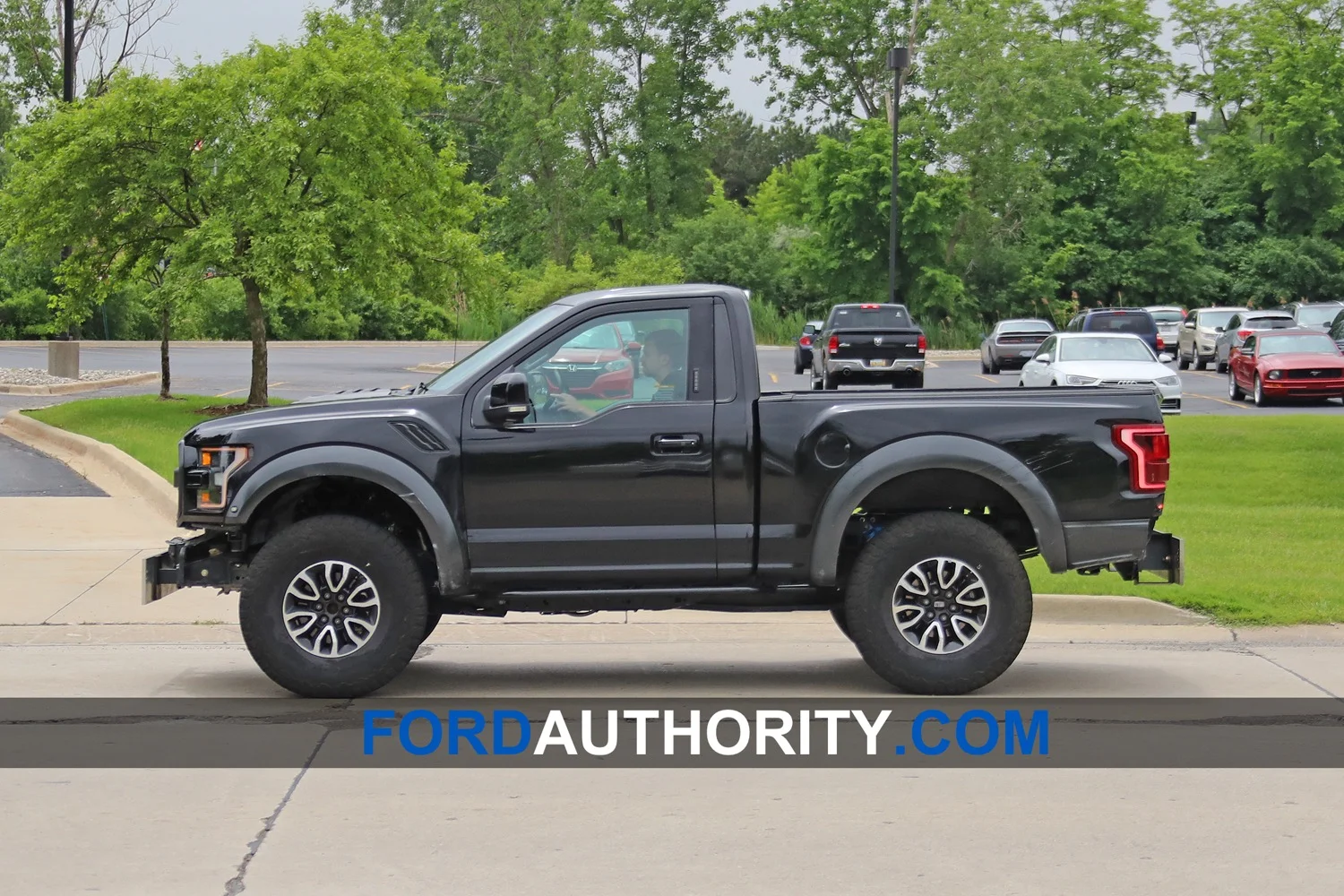 What we see is an F-150 Regular Cab and a modified Short Bed configuration. We say "modified" because the bed is even shorter than the current Short Bed offered on the F-150, as evidenced by a shorter distance from the forward-most part of the bed to the wheel arch.
In addition, this Ford Bronco mule is also wearing bits and pieces from the F-150 Raptor, including the front fascia and fenders, wheel arches/liners, as well as the wheels. Make-shift bumpers are noticeable at both ends of the mule.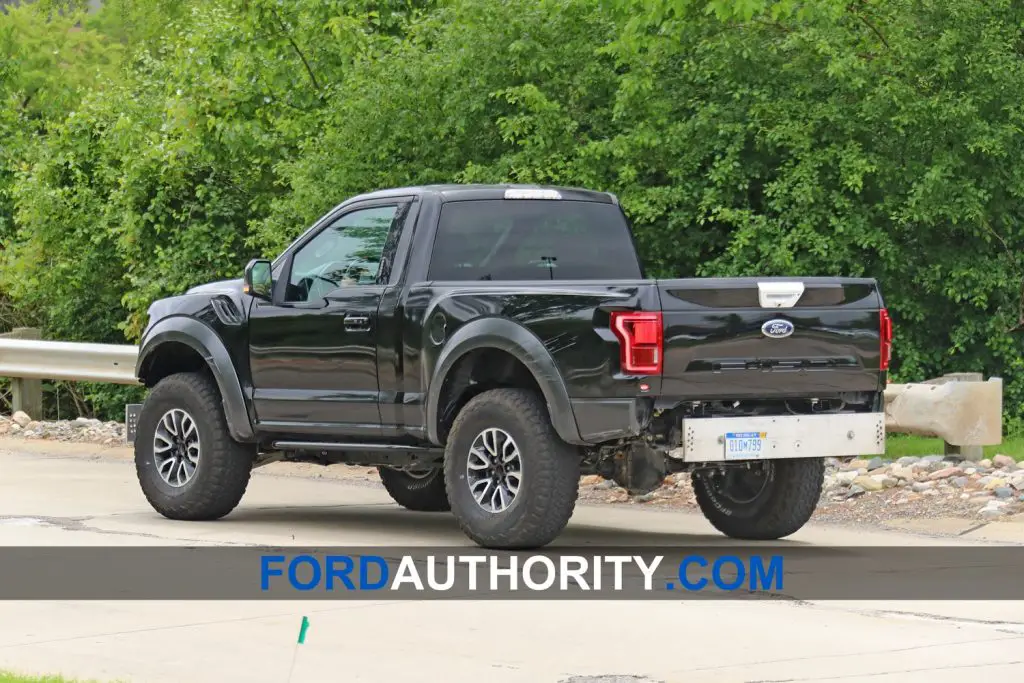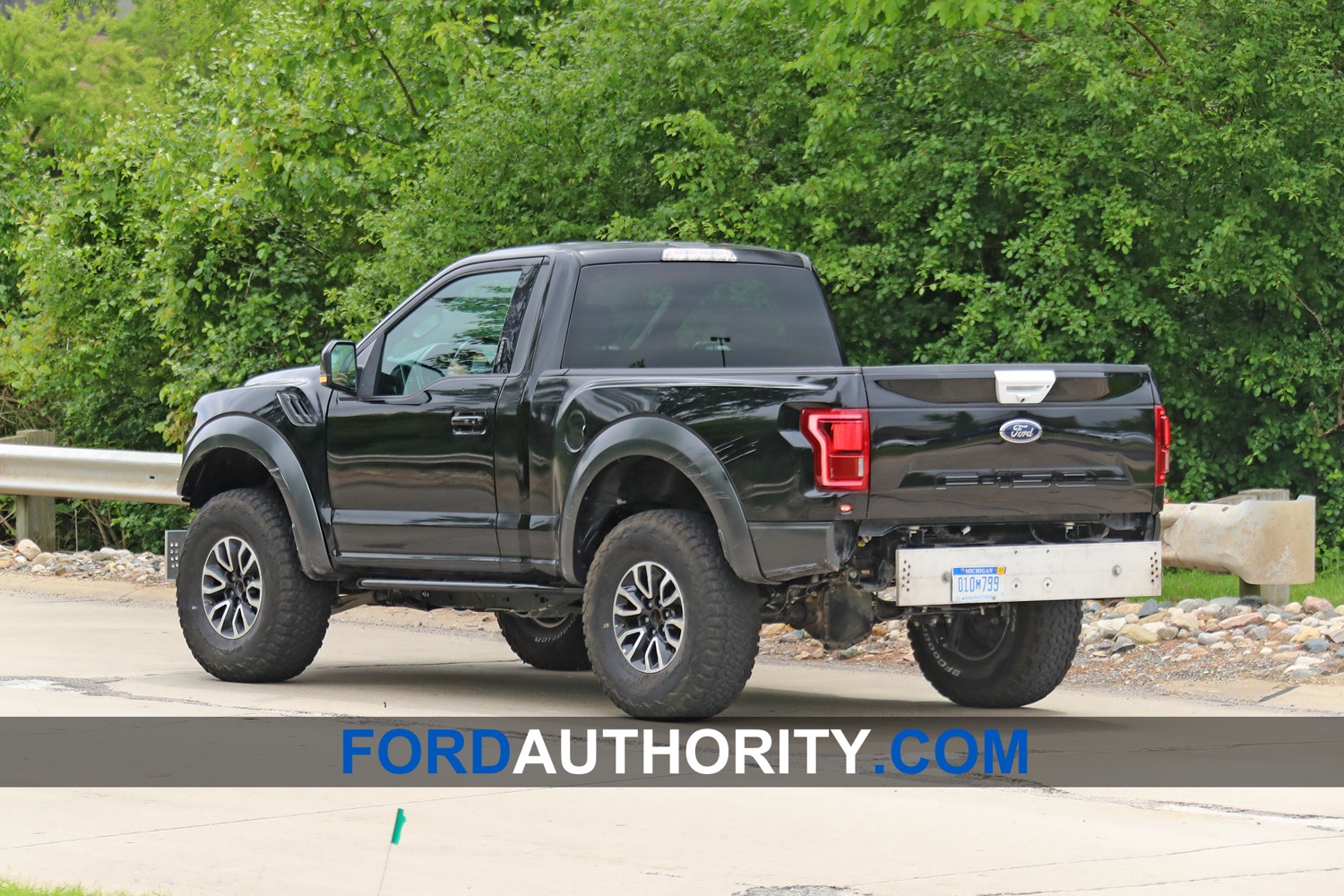 The Ford Authority Take
Seeing this Ford Bronco prototype makes us think of three possible things that could be taking place.
First, this prototype could be the "real" Ford Bronco, while the Ford Ranger-based one we saw in March could be a mule of the baby Bronco. Such a scenario would be rather interesting, since we previously believed that the baby Bronco would be based on a unibody architecture, albeit with some off-road prowess along the lines of a Jeep Grand Cherokee.
The second possibility is that this is a more advanced prototype of the Ford Bronco compared to the one we saw in March. If that's the case, then we would be very curious to understand the reason engineers switched to an F-150-based body rather than continuing with the Ford Ranger.
The third, and final, possibility is that this is a different body variant of the future Ford Bronco. In other words, this one could be a variant with four doors, while the one we saw in April could be a mule for a two-door model.
What this definitely is not is a Ford F-150 Raptor with a Regular Cab, due to the shorter bed and placeholder front and rear bumpers. So those thinking or hoping for a Raptor Regular Cab, don't get your hopes up.
Subscribe to Ford Authority for the latest Ford Bronco news and around-the-clock Ford news coverage.