Ford has been talking up its C-V2X technology for a while now. The tech was dealt a severe blow in Europe when a different standard was backed. Ford announced that it intends to launch the first C-V2X equipped vehicle in China in 2021 and to have C-V2X tech in all its vehicles by 2022. The technology will allow vehicles to talk to each other and with infrastructure along the road.
Ford was at the Intelligent Transportation Society of America annual meeting this week in Washington, D.C., and it demonstrated two innovations in C-V2X. One of the innovations is a roadside unit that allows communication between vehicles and other road users like pedestrians, cyclists, and e-scooter riders using different wireless technologies. The other C-V2X innovation that Ford is showing off is an unalterable blockchain-based system that helps vehicles negotiate the right of way at an intersection for efficient traffic flow.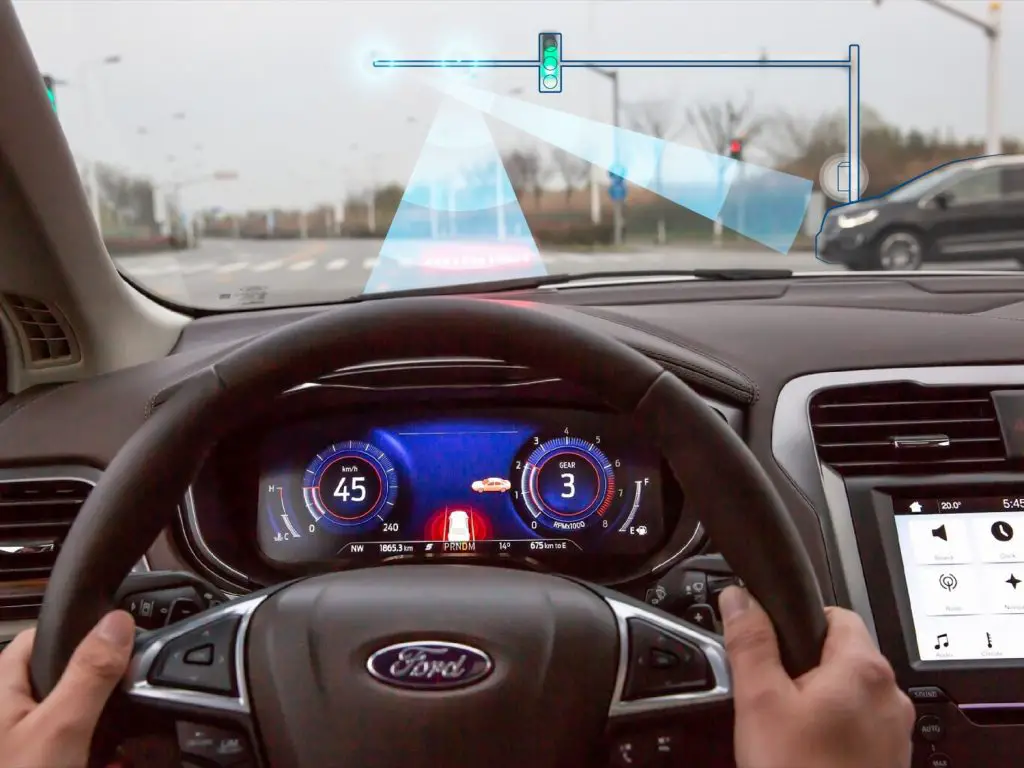 Ford says that drivers in busy urban areas often can't see pedestrians, scooter riders, and others as they begin to cross a street. A vehicle fitted with C-V2X tech could communicate with these other roadway users to see if they intend to cross the path of the vehicle. Ford also sees the roadside unit as acting as an interpreter between a pedestrian with a Bluetooth-equipped smartphone and the C-V2X tech in the car. The unit will allow translation between the two different languages to warn the car if the pedestrian plans to step into the patch of the vehicle.
Negotiating the right of way is a big deal moving into the autonomous future where we can't simply wave an autonomous car through the intersection as we might a fellow human driver. The unalterable blockchain-based system will take only a fraction of a second to negotiate the right of way with nearby vehicles whether a driver is behind the wheel or not.
Subscribe to Ford Authority for around-the-clock Ford news coverage.