Ford has a long history of teaming up with auto customization companies to create one-of-a-kind Mustangs that are donated to the Experimental Aircraft Association's AirVenture. Ford has supported AirVenture for 21 years and has donated 11 custom vehicles for charity auctions so far. One of the rides that Ford donated in the past was the Shelby GT350 known as "Ole Yeller."
The special car that Ford is donating this year was customized with help from Roush Performance and is called "Old Crow." The special Mustang was designed with a livery and badges that look like those on the P-51 Mustang flown by triple ace fighter pilot Col. Bud Anderson during WWII. Anderson's P-51 has an iconic paint job, and the custom "Old Crow" Mustang GT mirrors that with silver, red, yellow, and green colors.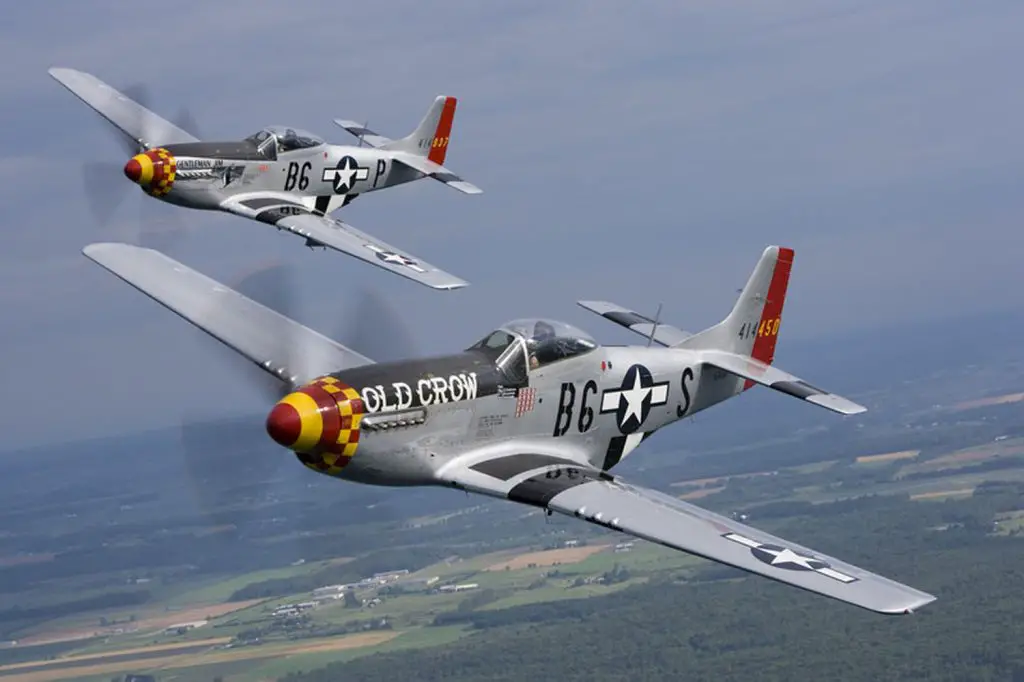 Anderson flew two combat tours and 116 mission in his P-51 and was never hit by enemy fire. He flew in support of Allied troops on D-Day and the "Old Crow" Mustang GT was built in part to celebrate the 75th Anniversary of the Allied invasion of Normandy. In addition to the custom paint, Roush also fitted the "Old Crow" Mustang with a Roush supercharger that gives the 5.0-liter V8 engine under its hood over 700 horsepower.
The car is also fitted with additional Ford performance parts, but Ford is mum on exactly what those parts are. Ford promises that more details on the "Old Crow" Mustang GT will be revealed in the coming weeks. Anyone can bid on the cars that Ford donates to AirVenture, but they tend to go for serious money. The highest price one of the cars ever fetched was $500,000 for the 2008 Mustang AV8R. Ford's donations have raised over $3.5 million for AirVenture to date.
Subscribe to Ford Authority for more Mustang news and around-the-clock Ford news coverage.