We sort of want to punch these guys for using a 1967 Mustang as the base for a car to race in the 24 Hours of Lemons, and we sort of want to buy them a beer. The idea for the series is to have fun on the cheap, and there is price limited on cars. The idea is to take a beater and go door to door with other their people on the track.
The series is known for wild builds including a few with the bodies on the car upside down. The guys who race this car are called the Dead Horse Beaters, and the wildest thing isn't that they are racing a 1967 Mustang, but that the Mustang uses a V6 engine out of a Honda Odyssey mounted mid-ship. Yes, a mid-engine V6 1967 Mustang. The bastard is strong with this car.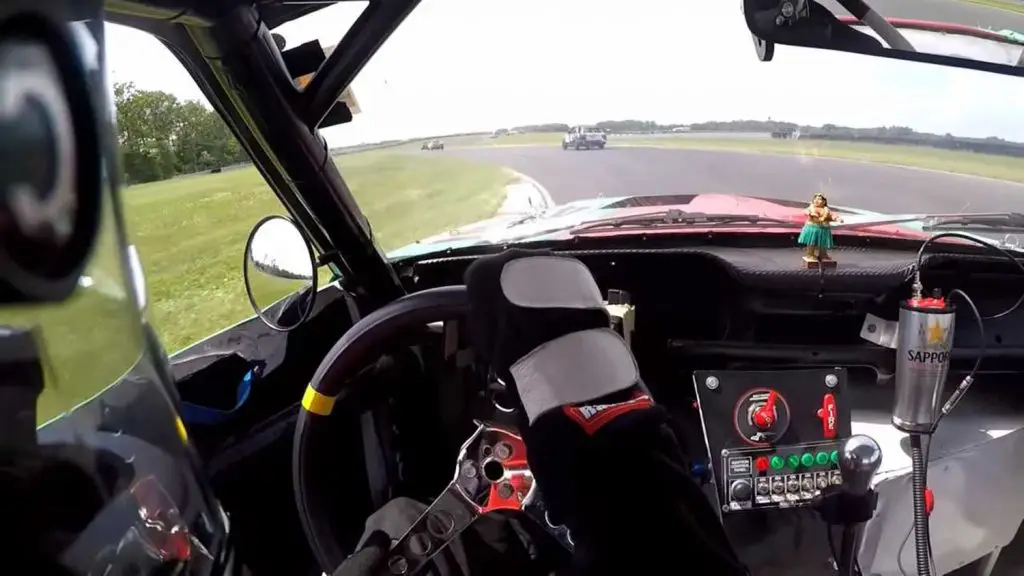 The Odyssey engine is just like the Accord engine making 240 horsepower, which is probably more than the 302 cubic inch V8 used in 1967 offered. In racing trim, the 1967 Mustang is said to weigh only 2,600 pounds. Dead Horse Beaters know that Mustang fans won't be happy that they tore up a vintage muscle car to build their racer.
They point out that it was a base 6-cylinder Mustang to start with and had been sitting in a field before they found it. It could have been restored and given a proper V8 for the streets perhaps, but it's undoubtedly a cool Lemons car. We thought the thing with Lemons cars was that the vehicle had to cost no more than $500, not counting the safety gear. It's hard to imagine a rolling 1967 Mustang of any sort going for $500, but we aren't schooled in the intricacies of the 24 Hours of Lemons rules.
Subscribe to Ford Authority for around-the-clock Ford news coverage.
Source: Motor1