If we had to make a list of our favorite Mustangs around here, that list would certainly have the Fox body Mustang and the 2003-2004 Cobra Terminator Mustang on the list. A guy called Jeffrey Harris has a car that is a combination of both of our favorite Mustangs. Harris is the owner and lead tech at Mo's Speed Shop in Dallas, Georgia and built this car up with the help of a team.
It started life as a 1991 Mustang LX convertible. The car ditched its factory 5.0-liter pushrod V8 engine to start for a 347 cubic inch mill with a Paxton Novi 2000 supercharger on top. That wasn't enough grunt for Harris, so he sourced the engine out of a 2004 Ford Mustang SVT Cobra, better known as the Terminator, and transplanted it inside.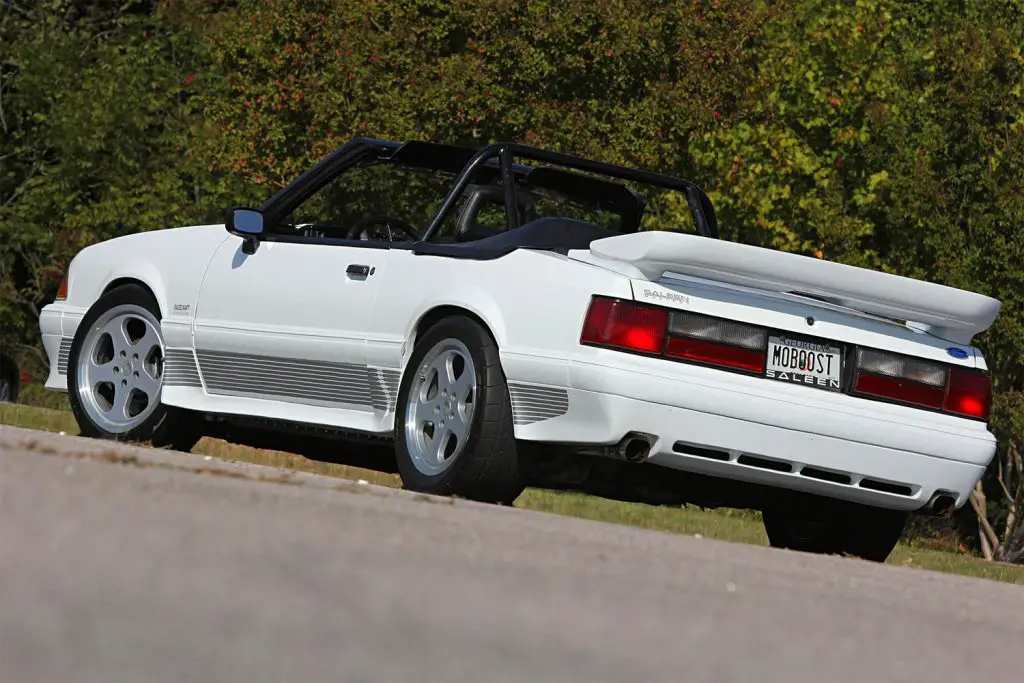 It's not a stock Terminator mill, the engine has a 2.9-liter Whipple supercharger and makes 620 horsepower at the wheels. To reach that number the engine has an LFP heat exchanger, custom tune, SCT BA3000 mass air meter, and Vibrant Performance intake kit. A special wiring harness for the 2004 Terminator V8 was used that would work with his 1991 Mustang.
The engine is backed with a T-56 transmission from a 2004 Cobra with a 26-spline input shaft, Competition twin-disc clutch, and Steeda Tri-ax shifter. The suspension is UPR with Strange Shocks and Eibach Springs. The car also wears a Saleen body kit and rear spoiler along with a Steeda 2-inch cowl hood to clear the blower.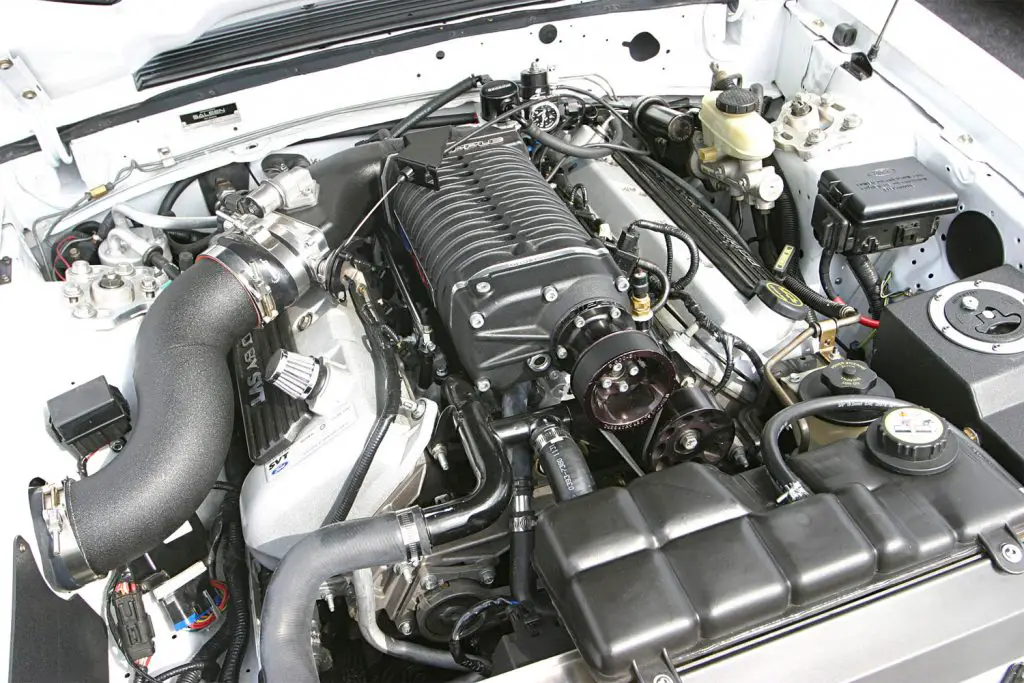 The seats in the 1991 convertible are out of a 1986 Mustang complete with the Halo headrests. A four-point rollbar was added in along with a Dakota Digital VHX gauge cluster, Kenwood single DIN stereo, and a Kicker 10-inch sub with 600W amp. This is one heck of a 1991 Ford Mustang and does the Fox body proud. The most expensive Fox body Mustang ever sold was this 1993 Ford Mustang Cobra R.
Subscribe to Ford Authority for more Mustang news and around-the-clock Ford news coverage.
Source: Mustang and Fords