In 2016, Ford charged to a resounding class win in the 24 Hours of Le Mans, exactly five decades after the Blue Oval brand's legendary triumph over Ferrari in the iconic race. This year, Ford wasn't quite as successful, finishing fourth, fifth, sixth and seventh in its class. Now, it's looking like those results will get a further demotion, as it was just announced that the top-finishing Ford GT will be disqualified following the discovery of a rules violation.
The Ford GT in question is the number 68 Chip Ganassi Team USA Ford GT, driven by Sebastien Bourdais, Joey Hand and Dirk Muller.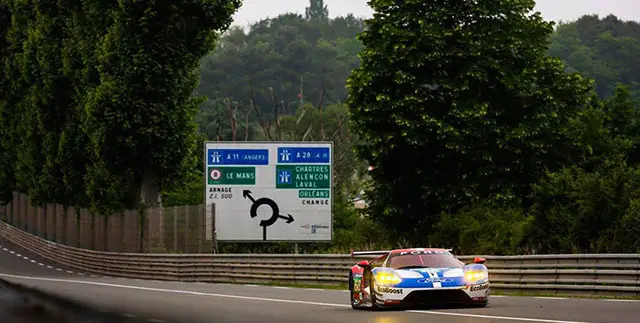 According to recent reports, post-race scrutineering discovered that the 68 car's "total on-board fuel volume [was] found to be in excess of the permitted limit." The maximum allowable fuel capacity is set at 97 liters (25.6 gallons), but the number 68 Ford GT was shown to hold upwards of 97.83 liters (25.8 gallons).
While it might not seem like a huge discrepancy, any extra fuel translates into an advantage in an endurance event.
According to a press release from the WEC, "The competitor explained that the team checks the Maximum Onboard Fuel Volume at their facility in the U.S. using the same measurement technique as the Scrutineers."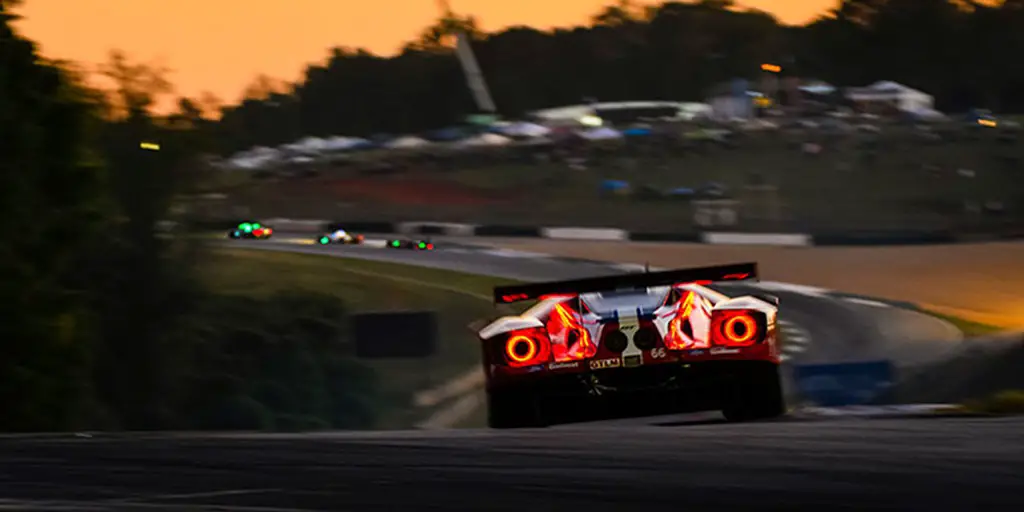 "Since the car was shipped, the BoP (Balance of Performance) has changed, and the competitor made the changes to their tank, but given the resources on site, they were not able to do a calibrated check."
The mistake resulted in a full disqualification for the No. 68 car without the option to appeal. As such, the rest of the Ford GT finishers will be bumped to a fourth-, fifth- and sixth-place finish, respectively.
So not all is lost, but still, this has to be particularly difficult for Ford, given 2019 was the last year that the factory team would compete in the GTE Pro category of the FIA World Endurance Challenge.
To add insult to injury, the privately-run number 85 Keating Motorsports Ford GT was also disqualified for running a fuel tank that was over-capacity, according to a report from dailysportscar.com.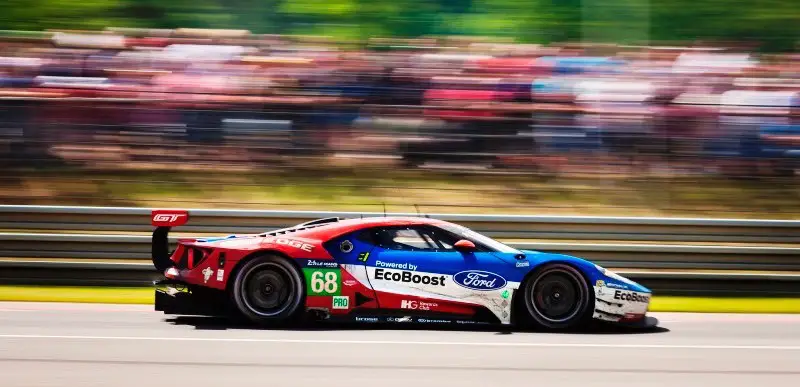 It sounds like a genuine mistake to us, but we can't help but think of the NASCAR hijinks of Smokey Yunick, who would equip his car with fuel lines that were 11-feet long and two-inches thick to gain an extra five gallons of fuel in order to get around regulations on maximum fuel tank capacity.
Subscribe to Ford Authority for more Ford GT news and around-the-clock Ford news coverage.
Source: Motorsport.com