Many were disappointed when Ford announced that it would no longer offer cars in the U.S. other than the Mustang. The Ford Fusion was one of the cars that Ford axed, and the Ford Fusion hybrid version of that car has surpassed the Toyota Prius in hybrid sales. The Prius was once the best seller in the hybrid segment but has fallen out of favor in recent years.
Toyota saw its peak sales year for the Prius back in 2012. Some of the declines in Prius sales may well be from the odd styling of the car turning off many buyers. Some of the declines are blamed on more appealing vehicles for green buyers like the Tesla family of EVs. Ford has come along as well with the Ford Fusion hybrid and is expected to match Toyota on the hybrid SUV front.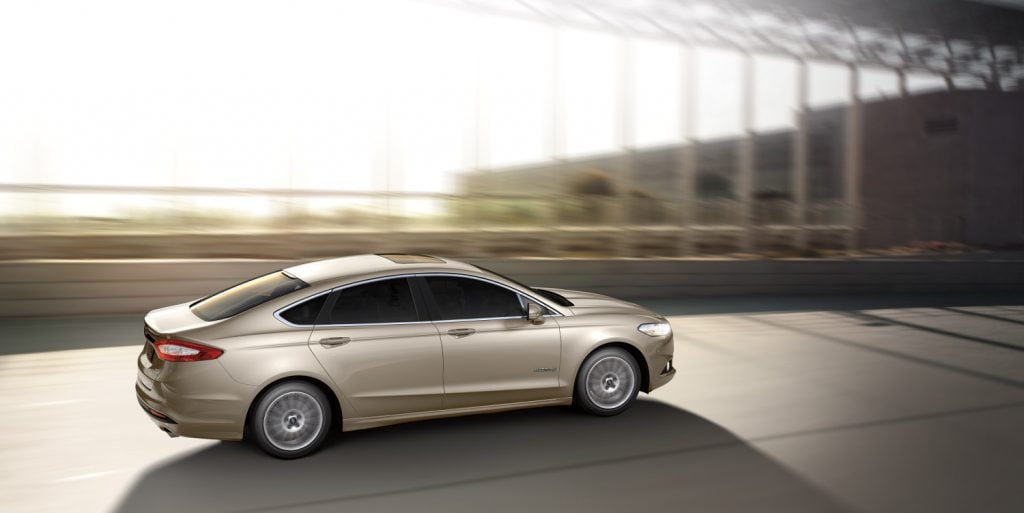 Reports indicate that the best selling hybrid that Toyota offers today is the RAV4. Prius sales have declined by 39 percent year to date, and its decline is helping send the Ford Fusion hybrid out on a high note. Bloomberg reports that Ford has sold nearly 25,000 Fusion hybrids and plug-in hybrids. Ford is set to launch the 2020 Escape hybrid, Explorer hybrid, and has hybrid versions of its luxury Lincoln SUVs coming as well.
Ford is working on hybrid versions of most of its lineup as it leans on hybrids rather than fully electric vehicles to meet fuel economy and emissions standards. A hybrid version for the Ford F-150 is expected, and a fully electric version is in the works. Analysts are expecting to see hybrids outpace EVs in sales well into the next decade. Predictions are for hybrids to be 22 percent of the entire U.S. automotive market by 2025 and battery electric vehicles to hold 7 percent of the market by 2025.
Subscribe to Ford Authority for around-the-clock Ford Fusion news and Ford news coverage.
Source: Bloomberg