When the Fox body Mustang was the latest in Mustangs most of us thought it was the fastest car in the world with a scant 220 horsepower from its 5.0-liter V8 engine. In 1993 that 5.0 V8 engine made a mere 220 horsepower and 275 pound-foot of torque. Fast forward to today, and the 5.0-liter V8 in the 2019 Ford Mustang GT makes much, much more power than that at 460 horsepower and 420 pound-feet of torque.
I'd wager most performance-minded Fox body fans have wondered what a beast their beloved Fox body would be with the modern 5.0-liter V8 under its hood. If you are brave enough and have the time and cash for a swap, you can find out. One of the challenges to making an engine swap work is always getting the engine to fit under the hood of the car, and often the exhaust routing is a big challenge.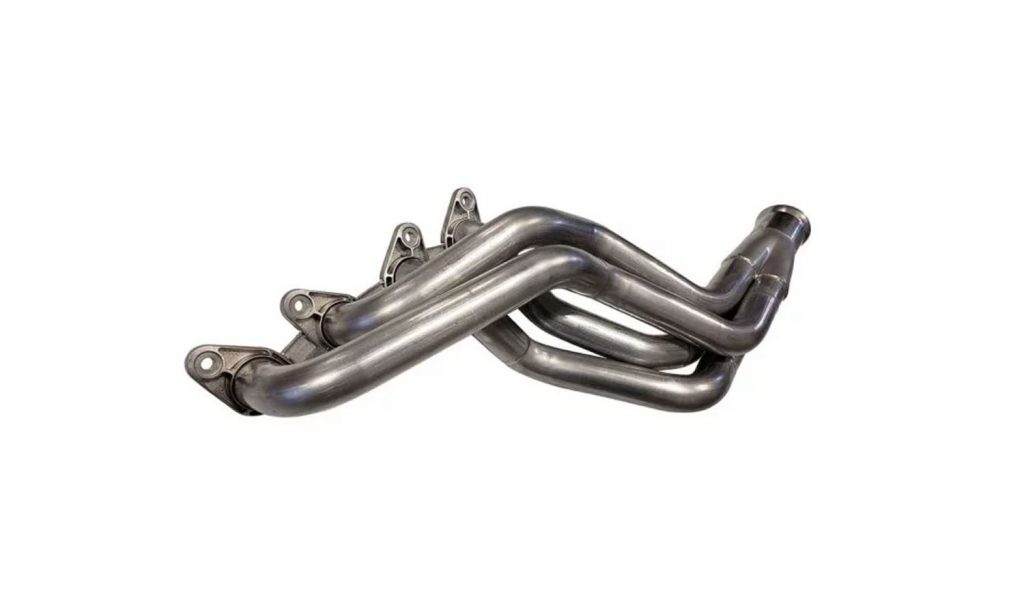 Ultimate Headers has a new set of headers that are just for the 1979 to 1993 Fox body brigade who want that new 460 horsepower 5.0L V8 engine under the hood. The headers are made from 321 stainless steel and come in a couple of models depending on what your plans are for transmission and K-member.
A version for Fox body Mustangs with using a manual transmission or 4-speed automatic with a UPR K-member is offered, and one for those using the 6R80 automatic transmission with a UPR K-member is available. The Ultimate Headers feature 1/7/8″ diameter tubes supporting up to 600+ horsepower. The headers have a lifetime warranty and are made from premium grade 321 stainless steel. These headers are made with the mantra of "Big tubes for tight places." The headers sell for $1,249 for the manual transmission or 4-speed auto version and $1,349 for the 6R80 transmission version. We've seen some nice Fox body Mustangs for sale recently, this week we saw a red 1992 Ford Mustang LX 5.0 up for sale.
Subscribe to Ford Authority for more Mustang news and around-the-clock Ford news coverage.
Source: Ford Muscle