The guys over at Hennessey have a long history of taking already fast cars and making them faster. The crew offers a package for Shelby owners called the HPE850 Mustang GT350 that straps a blower to the already powerful Shelby GT350R 5.2-liter Voodoo V8 to coax 850 horsepower out of the car.
Specifications for the HPE850 GT350 package include 858 horsepower and 673 pound-foot of torque. Hennessey promises a 0-60 mph time of 3.3 seconds. The quarter-mile run is a claimed 10.8 seconds at 133 mph. That level of performance comes thanks to a 2.9-liter supercharger system at 5-6 psi of boost, high-flow throttle body, high-flow fuel injectors, high-flow heat exchanger, and high flow air induction system.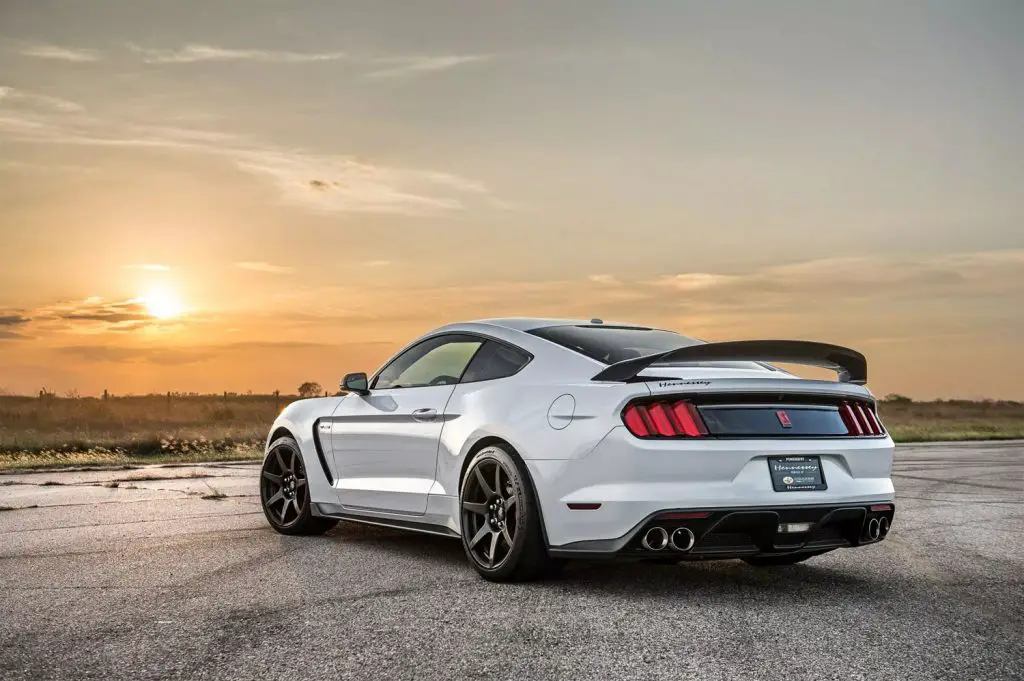 Hennessey took its HPE850 Shelby GT350R and pitted it in a drag race against a stock Dodge Viper that makes 650 horsepower. When the Viper is seen out in the world alone, it looks like a large car. When you see it pitted against the Ford Mustang Shelby GT350R, it looks small. The Mustang is a big car.
The Viper has less horsepower, but it is lighter than the Shelby GT350R. The Viper weighs in at around 3,285 pounds. The Ford Mustang Shelby GT350R weighs 3,760 pounds making the Viper nearly 500 pounds lighter. The drag race starts from a roll, and the two cars stay close at the start of the race.
It doesn't take long for the Shelby GT350R to jump ahead of the Viper. At the end, the Shelby driver twists the knife a bit when he lifts letting the Viper catch up a bit and then quickly runs away from the Viper again. It's always cool to see a couple of fast cars run the quarter mile, and this video is worth a watch. Check out the slightly less powerful Hennessey HPE800 Shelby GT350 package.
Subscribe to Ford Authority for more GT350R news and around-the-clock Ford news coverage.
Source: Hennessey YouTube