Everyone alive and old enough to watch TV in 1994 remembers the infamous low-speed chase that happened with O.J. Simpson in a white Ford Bronco. Simpson was the number one suspect in the murder of Nicole Brown Simpson and her friend Ron Goldman. Simpson was initially compliant with the investigation before being involved in a low-speed chase that went on for 60-miles along several major California freeways. The chase went on long enough that spectators lined the streets with some holding signs showing support for O.J.
Reports indicate that 95 million people watched the chase live with it breaking into Game 5 of the NBA finals. Some people don't know that there were two virtually identical white Ford Broncos involved in the O.J. case. One belonged to Simpson and was found parked outside his Rockingham estate and had traces of the victim's blood inside.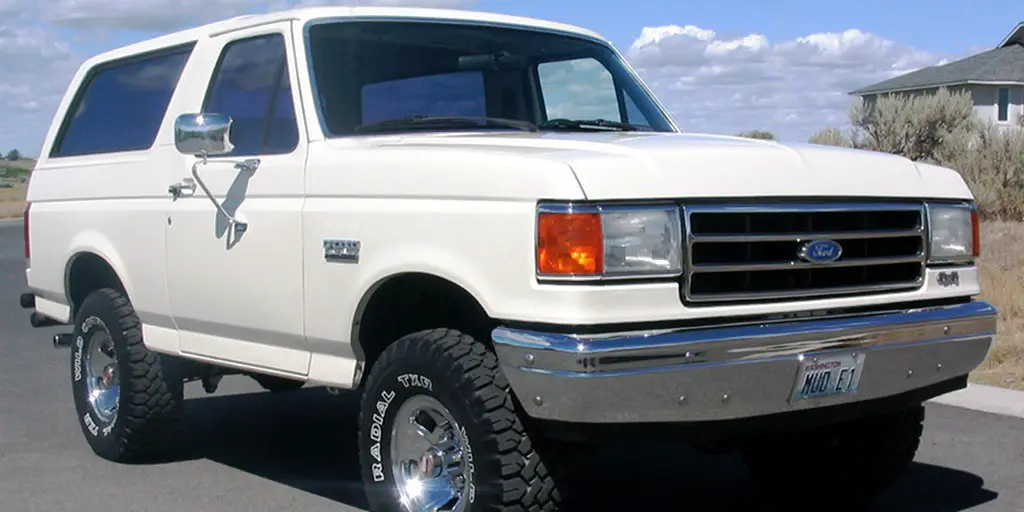 The white Ford Bronco belonging to O.J. has been destroyed. Former football player Al Cowlings owned the Bronco that led police on the low-speed chase. That vehicle was nearly sold after the chase for $75,000 to a company called Starifacts that planned to use it for reenacting the low-speed chase and eventually taking customers to the grave of Nicole Brown Simpson.
When O.J,'s former agent, Mike Gilbert found out about that deal, he and some friends stepped in and purchased the vehicle because they didn't want people to think anyone assocaited with O.J. committed the crime because the trial wasn't over. For years after that purchase, the white Ford Bronco just sat in a garage at a condo.
The vehicle was kept running by changing the battery and driving it once every year or so. The vehicle accumulated only 20 miles after the chase. Currently, the famous Ford Bronco is on loan to the Alcatraz East Crime museum in Pigeon Forge, Tennessee. Oddly, Gilbert still has the original gas that was in the vehicle, the original tires, and original registration papers. Ford is gearing up to relaunch the Bronco as a 2021 model, and several test mules have been seen in the wild.
Subscribe to Ford Authority for more Bronco news and around-the-clock Ford news coverage.
Source: Biography