One of the first things that many Ford F-150 truck buyers do to customize their rides is to add some new wheels and tires. The big challenge when it comes to choosing wheels is figuring out which will fit your truck and if they are going to give you the look you want. American Trucks has put together a very informative video that teaches us all about wheel offset and other things you may never have heard of.
The video goes into terms like sunk, flush, rub, poke, and backspacing. All of those things are important if you want to get the wheels on your Ford F-150 just as you want them. Offset is the distance of the wheel mounting surface from the centerline of the wheel measured in millimeters.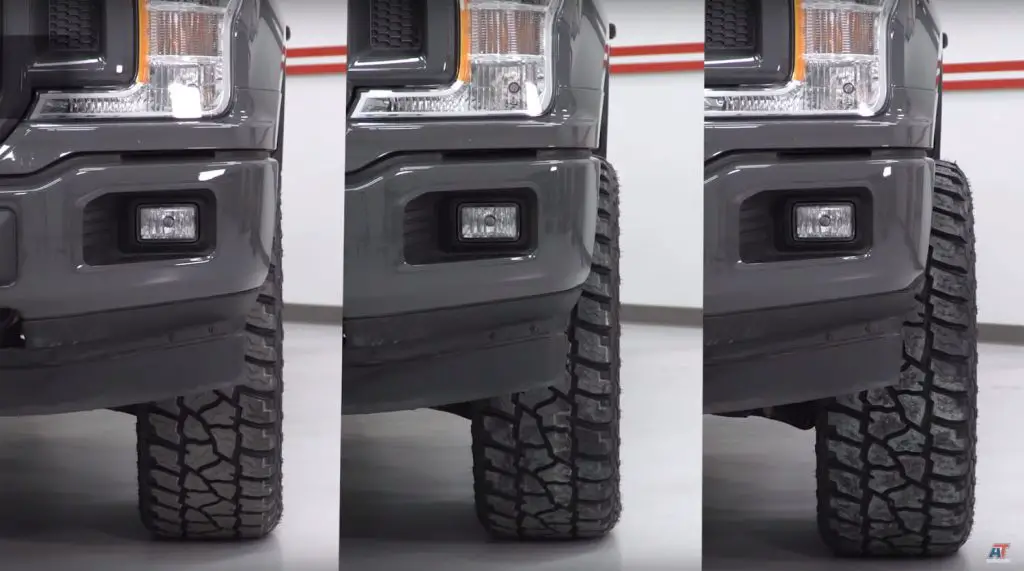 What offset means with a stock Ford F-150 wheel having a +44mm offset, the mounting surface is 44 millimeters closer to the front edge of the wheel from the centerline of the wheel. Some wheels have a negative offset, and this style is typically found with wheels that have a deep lip and offer poke.
Backspacing is an important term and is a measurement of the distance between the wheels mounting surface and the back edge of the wheel itself measured in inches. Poke is the distance that a wheel sticks out from under the fender of the Ford F-150 when it is installed. The video also has a nice shot that offers a look at three different fitment possibilities from stock, which is tucked under the fenders, flush to get even with the fenders, and one with some poke for a more aggressive look. Anyone in the market for wheels should find this video educational and worth a watch. Ford is offering up to $3,500 off F-150 trucks in June.
Subscribe to Ford Authority for more F-150 news and around-the-clock Ford news coverage.
Source: American Trucks