Gassers are drag racing cars that were very popular at the drag strip in years passed. Someone made an unusual choice for a gasser by starting with a 1965 Ford Econoline Truck. These trucks were already one of the odder vehicles that Ford made looking like a van in the front and a truck in the rear. The truck is heading to auction later this month with GAA Classic Cars, and it will sell at no reserve.
A no reserve auction means someone who bids will take it home. When the 1965 Ford Econoline rolled out of the factory, it had a 6-cylinder engine inside the cab under a cover. This version is far from stock and has a built 351 cubic-inch V8 paired with an automatic transmission.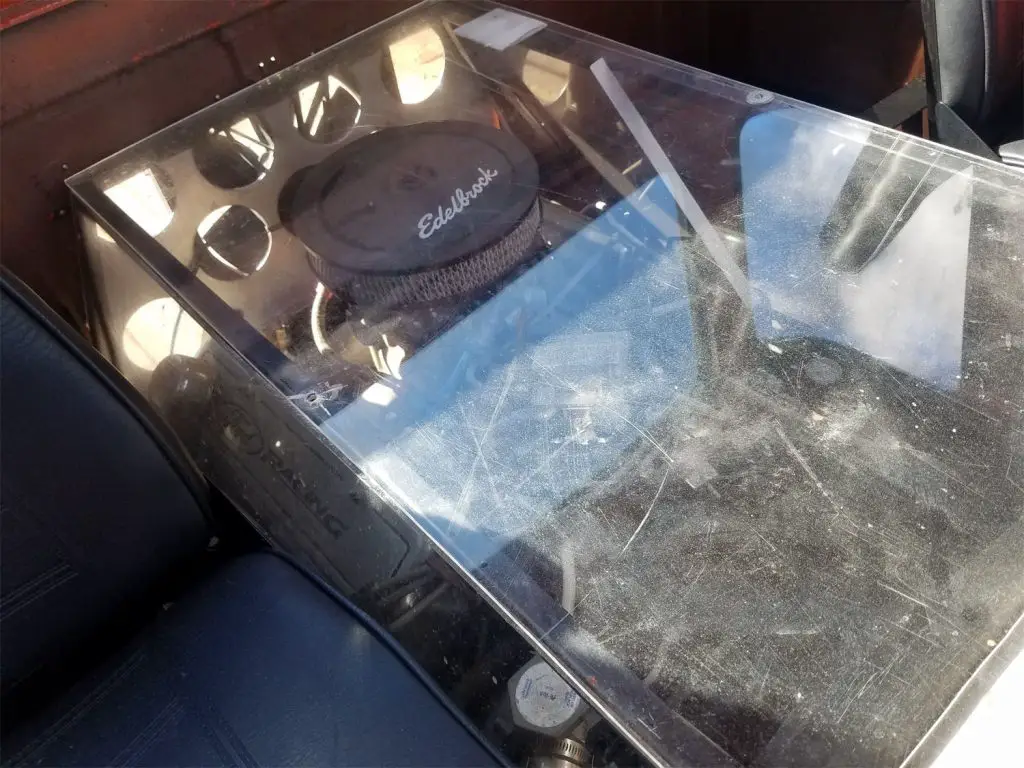 The buyer can impress passengers by looking at the engine under a clear plexiglass case. It appears that the shifter is mated to that clear case. Speaking of the shifter, it's a Ratenet unit and the automatic transmission has a reverse valve body and a 3,000 rpm stall convertor. While the seller calls the engine out as being built, there is no clear indication of what modifications it has.
In the bed of the 1965 Ford Econoline truck, you can see tubs for the wide rear wheels. The rear-end has been narrowed and is a Ford 9-inch. The drag racing car has American racing wheels at all four corners and what look to be some very old tires in dire need of replacement judging by all the cracks. The truck appears to be in serviceable, but generally rough condition. There is no estimate offered for the auction. What do you think a gasser of this sort might be worth? We wonder how fast this thing might be, certainly not as fast as the twin-turbo Shelby GT350R we talked about.
Subscribe to Ford Authority for more Ford classic news and around-the-clock Ford news coverage.
Source: Yahoo News!