The Ford Fairlane was a long-running model for the Blue Oval and was a popular muscle car in the '60s that could haul people and take on the drag strip too. The problem for some version of the Fairlane was that the large size coupled with motors that were smaller and made less power than the competition of the era left owners unable to win at the strip or stoplight.
Ford got tired of its Fairlane faithful not being the top dog around town, and in 1966 the mandate came down to give the car a big motor with big power. That decision is when the legendary 1966 Fairlane XL500 427 R-code came to be. These care are known as the Ford Fairlane 500 R-Codes and pack the legendary Ford 427 cubic inch side-oiler V8 engine under the hood.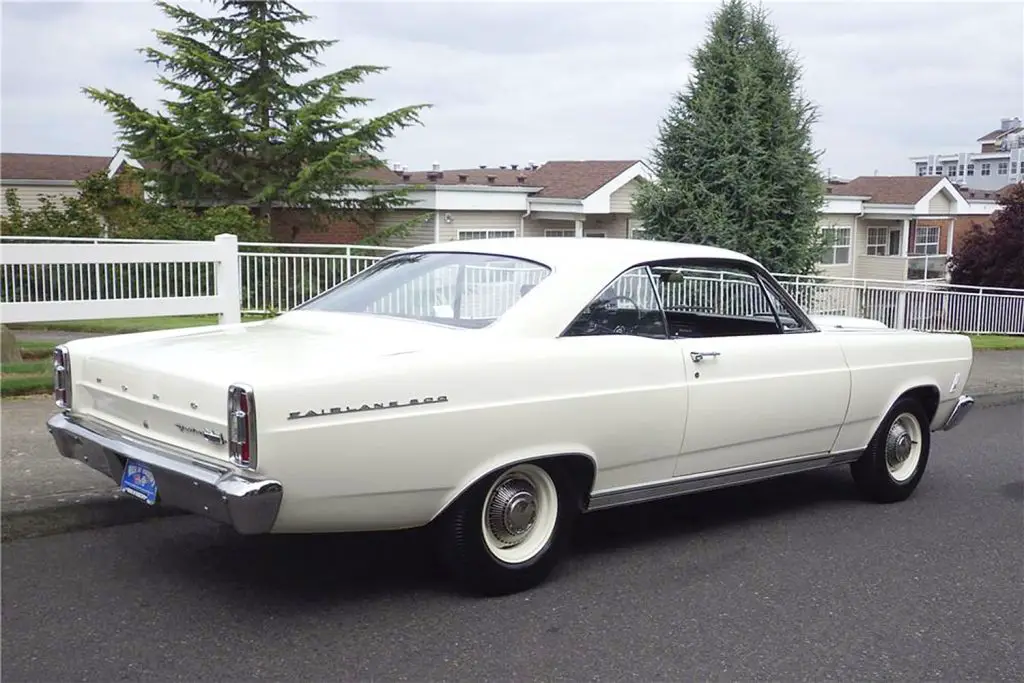 Getting that engine into the 1966 Fairlane wasn't a cheap proposition tacking on a $2,017 premium. Consider that the price for a base 1966 Mustang was around $2,500 and the base 1966 Fairlane was about $2,300, and you get the idea what a pricey option the 427 V8 was. The 427 cubic inch engine option also brought a fiberglass lift-off hood with quad pins and a functional forward-facing hood scoop.
The engine used Holly 9510-BC and 9510-BD 710-CFP four-barrel carbs with mechanical pump and an Autolite single-point distributor. The monster V8 made 425 horsepower and 480 lb-ft of torque putting it on par with the legendary Mopar 426 Hemi. All 1966 Fairlane XL500 427 R-code cars came with a Toploader 4-speed manual and a 9-inch "SPEC" housing open rear diff with 3.89:1 ratio.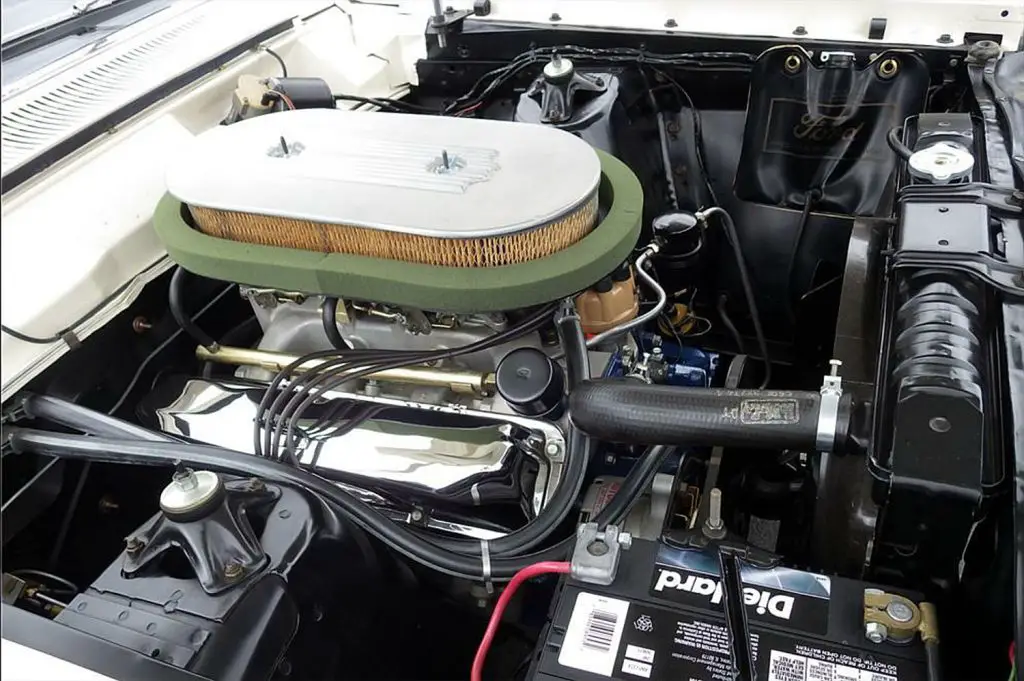 The 1966 Fairlane XL500 427 R-code cars all included hydraulic, vacuum-power assist brakes with 11-inch front discs and single-piston calipers in the front with 10-inch drum rear brakes. Oddly one reason that production of the 1966 Fairlane XL500 427 R-code stopped after 57 units were built was the exhaust manifolds, which were very difficult to make. All 1966 427 R-code cars were Wimbledon White with black vinyl. Check out this 1965 Galaxy 500 XL if big, classic Fords are your thing.
Subscribe to Ford Authority for more Ford classic news and around-the-clock Ford news coverage.
Source: Ford Muscle