The blue 1967 Ford Mustang in these images is an interesting car that was originally ordered by a Ford dealer in Tennessee. Had things gone as planned it would have been another of the 1967 Ford Mustangs cruising the streets of anywhere USA. That wasn't meant to be for this 1967 Ford Mustang, while it was ordered for a specific Ford dealer, Ford chose to divert the notchback to its racing program.
The head of Ford's racing program, Jacque Passino, diverted the car to the Kar-Kraft special and racing vehicles garage. The 1967 Mustang race car is being auctioned by Russo and Steele, and the auction house said in the announcement for the car that Passino wanted a notchback Mustang sent to Kar-Kraft to serve as an engineering car to assist in making changes during the 1967 SCCA Trans Am racing season.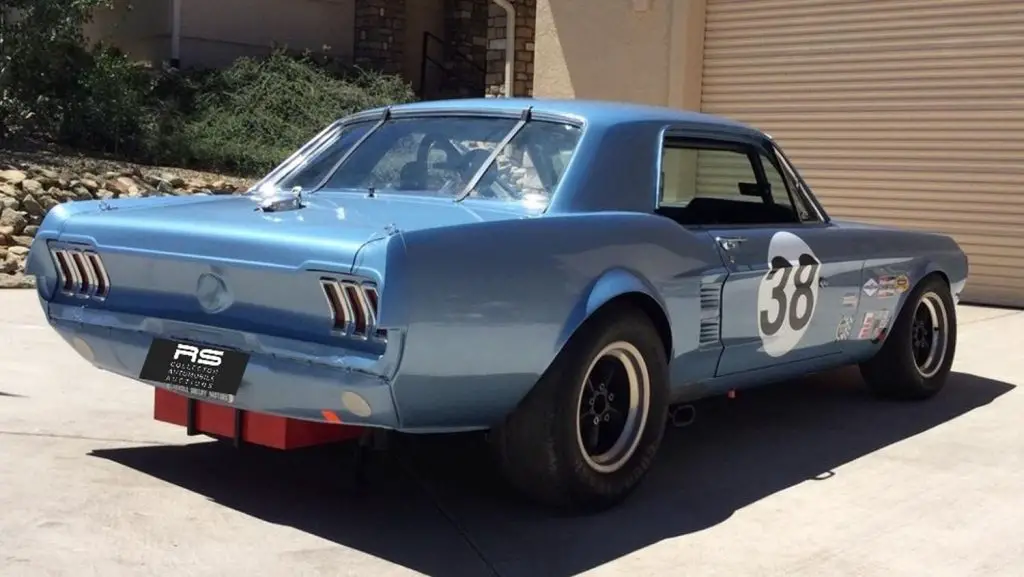 The car was explicitly slated to be used to test changes for the 1968 Trans Am season. On the assembly line, the 1967 Ford Mustang was painted in springtime yellow and had a 6-cylinder engine under the hood. When converted to racing specs, the car was painted Brittney Blue, and the six was replaced with a 289 cubic-inch V8 engine. The car was loaned out to a racer called Bob Johnson for the Green Valley, Texas, Trans Am race in April of 1967.
Johnson raced the car in Texas and at Lime Rock and Watkins Glen. Other drivers raced the same car at events in Mid-Ohio and St. Jovite that season. The car currently has a 289 cubic-inch V8 under the hood and has raced only two hours since it was restored. The auction indues spare parts and three sets of racing wheels. Another interesting tidbit is that the Mustang has never been titled or street driven. Check out this one of one 1967 Ford Mustang GTA convertible.
Subscribe to Ford Authority for more Mustang news and around-the-clock Ford news coverage.
Source: ClassicCars