The gang over at American Muscle was part of a unique Mustang project that spanned the entire first half of 2019. The special project was done in part with the Make-A-Wish Foundation for a wish recipient called Matt. Matt has gone through a heart transplant, and it's fitting that American Muscle pulled the old motor out of Matt's 1983 Ford Mustang and replaced with an updated ticker in the form of a gen-2 Coyote 5.0-liter V8 engine.
When Matt was chosen by the Make-A-Wish foundation, his request for his 1983 Ford Mustang was a modest one. He asked if they could do a bit of bodywork on the car and then repaint the 35-year-old sheet metal. The 1983 Ford Mustang was given to Matt by his grandmother.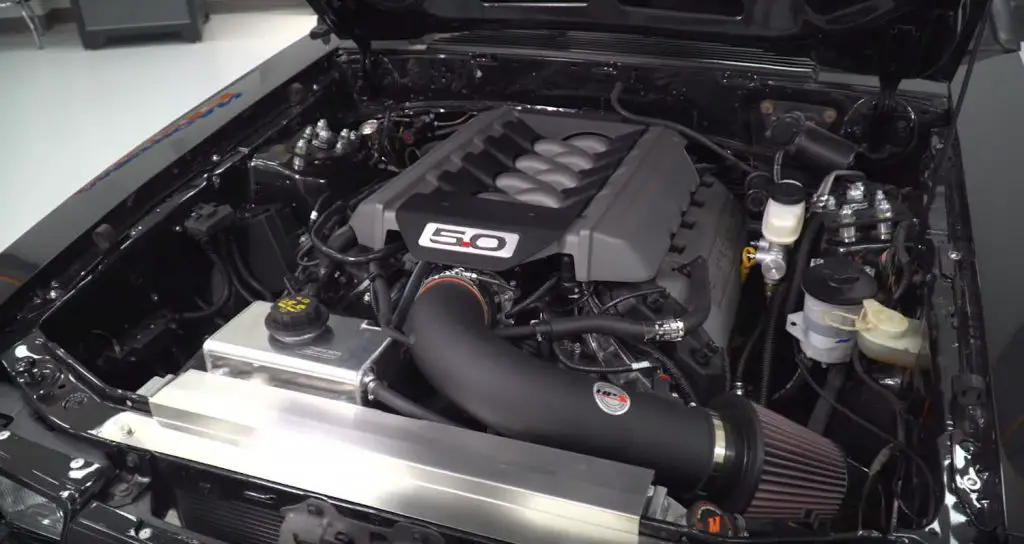 The car was original a V6 convertible with red paint, white top, and maroon interior. The car looked to be in decent enough shape for a 1983 Ford Mustang with a V6. Doing a little work on Matt's car wasn't good enough for American Muscle and what they did do to the car completely changed it from a tired old V6 to a completely repainted and reupholstered Mustang that looks better than new.
The build wasn't an easy one with the team over at American muscle having to resort to all manner of steering, suspension, drivetrain, and exhaust components that were modified to fit the car. The wheels the 1983 Ford Mustang rolls on are one-of-a-kind Forgestar Wheels that were needed to clear the upgraded suspension. This is one of the best-looking four-eyed Fox-body Mustangs we've seen. American Muscle put the build process on video for us to check out. We think a Coyote swapped Ford body is the best flavor of Mustang. Would you prefer a Coyote-swapped Fox or a 2003-2004 Terminator swapped Fox?
Subscribe to Ford Authority for more Mustang news and around-the-clock Ford news coverage.
Source: American Muscle