The '80s were a wild time for exotic cars with Lamborghini, Ferrari, and Porsche offering exotics that are still lusted after to this day. Many a kid in the era had posters on their wall that showed the De Tomaso Pantera. The Pantera was a different sort of car; it had sleek Italian bodywork that always reminded more than a little of something that should have a raging bull on the hood.
The Pantera GT5 here certainly has the style to match the Lamborghini's of the mid-'80s, but it went completely different on the power. The Pantera GT5 uses a Ford 351 cubic-inch V8 engine backed with a ZF 5-speed manual transmission. It has power brakes and rack-and-pinion steering. The Pantera has the big delta wing on the back and is coated in red.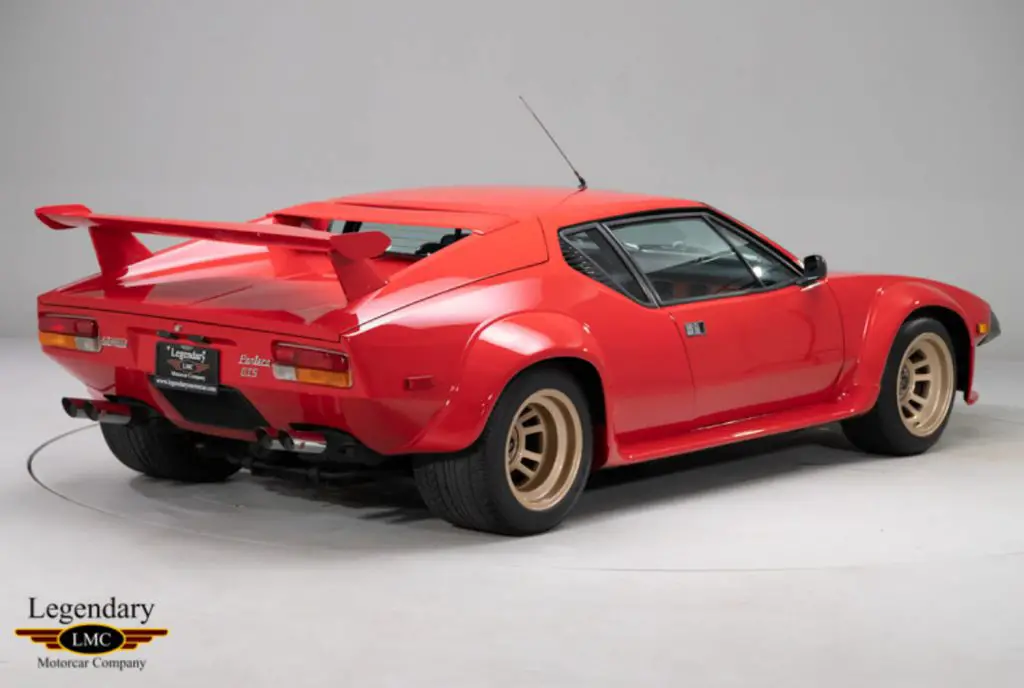 Inside, the Pantera GT5 has black leather and plenty of the wood grain trim that the era is known for. The seats inside the Pantera and the door cards have wrinkled leather that looks like a couch. These cars were sold via some Ford dealers, and the goal of the car was to bring an upscale, younger, and wealthy clientele to the Ford showroom. This particular Pantera GT5 is sold by Legendary Motorcars and comes with a fully documented ownership history, order form, and registration paperwork.
We don't know what the seller is asking for the car; they want you to call for a price. What we do know is that in 1983 a new Pantera went for $55,000. We'd wager this one will cost several times that price, similar examples have been seen for well into the 6-figure range. Some of you dear readers get a little beside themselves when we feature Ford cars with non-Ford power. How do you feel about the Pantera, it's not a Ford but has a big 351 cubic-inch V8 from Detroit. Chip Foose designed a 1971 Pantera for SEMA 2015, check it out.
Subscribe to Ford Authority for around-the-clock Ford news coverage.
Source: Legendary Motorcars