In the mid-1990s the baddest Mustang that you could get your hands on was the SVT Cobra like this 1996 Ford Mustang SVT Cobra. The Cobra Mustang was notable for coming from the factory with a 4.6-liter modular V8 engine that was hand-built by a team of two people. The 4.6-liter modular V8 was all aluminum and packed 32-valves and dual overhead cams.
From the factory, the 1996 Ford Mustang SVT Cobra made 305 horsepower and could run the quarter-mile in 13.9-seconds. This particular Cobra isn't stock anymore. It was originally red and has at some point been resprayed in what looks to be Screaming Yellow.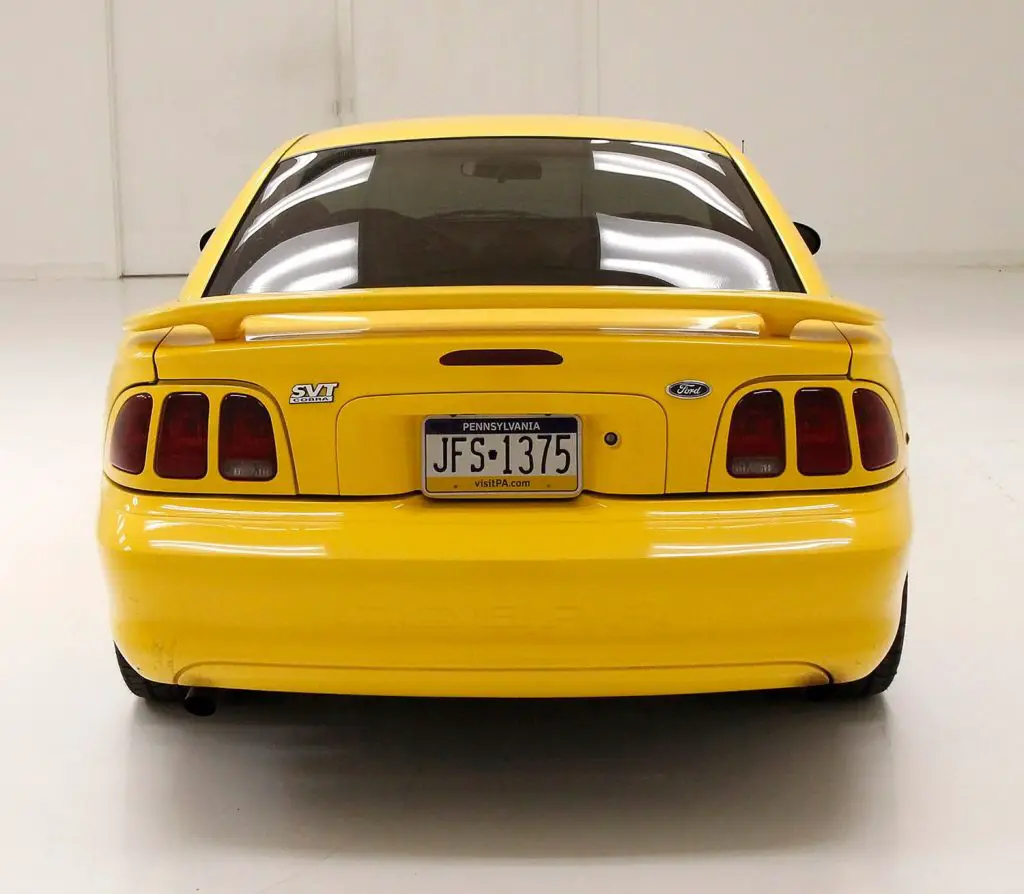 The good news is that from what we can tell in the images, the respray was done right. There are no hints of red in the trunk, the door frames, or anywhere else. A peek of red can be seen behind the VIN on the dash, and that's it. Otherwise, this car appears to have come from the factory in yellow. The biggest modification comes from the addition of a Kenne Bell supercharger under the hood.
We have no idea of how much power the blower adds, but a Kenne Bell kit can add significantly more power. Other mods under the hood include a cold air intake and BBK chrome headers. The 5-speed manual transmission has a Stage 2 clutch, pressure plate, and flywheel work. The suspension is updated with parts from Maximum Motorsports indicating this car might have done some racing at some point in its life.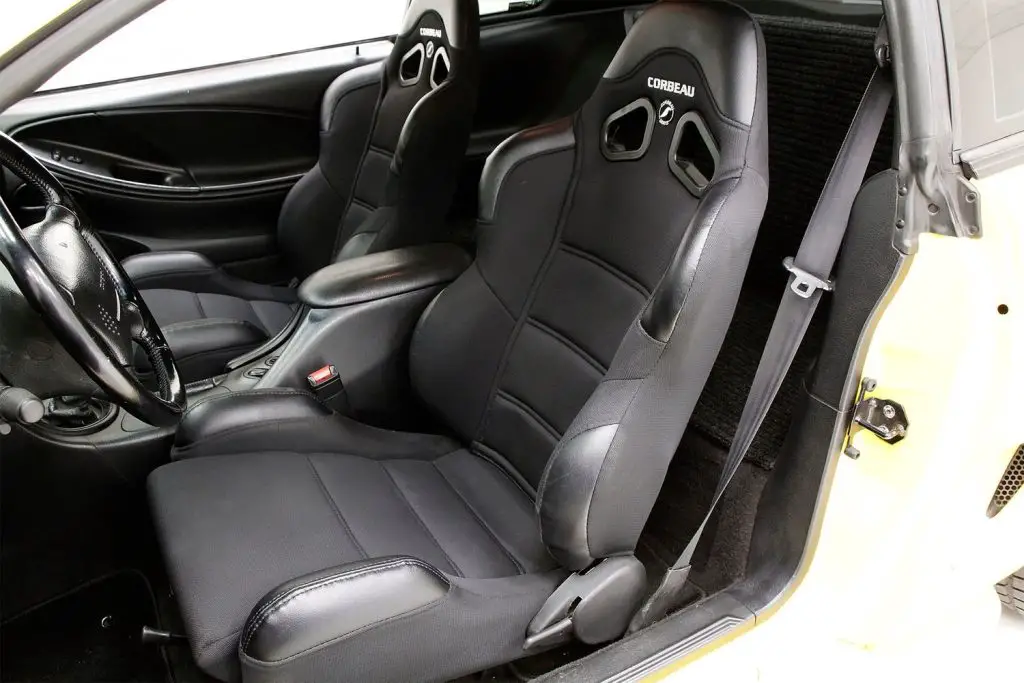 Inside the car, the rear seat has been deleted and the front seats replaced with Corbeau racing seats. The dash is clean and uncracked, and the vehicle appears in good overall condition. It does have scratches on the paint on the outside, but nothing very significant. The seller is asking $14,900 for the 1996 Ford Mustang SVT Cobra. It looks like it was made more for drag racing than road racing like the 1995 Grigs GR40 Cobra we talked about a while back.
Subscribe to Ford Authority for more Mustang news and around-the-clock Ford news coverage.
Source: Motorious