There is no shortage of tuners out there who will take a stock Mustang GT and turn it into something much wilder than Ford ever dreamed up. One of the tuners is Hennessey, the company that built the 2015 Mustang GT Hennessey HPE750 that you see here. The serial number plaque on this car calls it out as serial number 9.
The big modification to the Hennessey cars is the addition of a 2.9-liter Whipple supercharger under the hood. To go along with that blower, the Hennessey HPE750 gets upgraded fuel injectors, upgraded fuel pump, braided hoses, a carbon fiber cold air induction system, and carbon fiber coil pack covers. After Hennessey worked its magic, the owner added some touches on their own.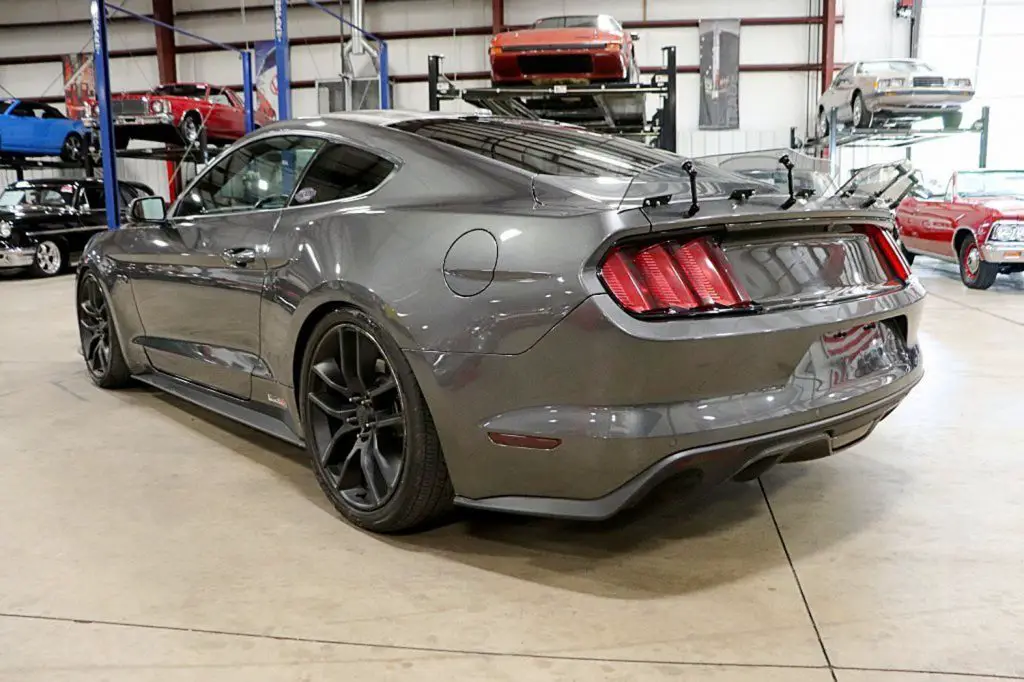 The car has an Anderson Composites carbon fiber hood, adjustable front splitter, a clear rear spoiler, and the car rolls on lowering springs. The car is mostly stock inside with black leather Recaro seats, but the rear seat has been ditched, and it has a custom roll cage in the back seat. The car wears its factory Dark Slate Gray paint, and the roof is covered with a grayscale American flag. The Mustang GT that was transformed into the Hennessey HPE750 was loaded before its transformation.
The car has LED headlights and taillights, navigation, Sync3, and rear park assist. The 20-inch wheels are custom units of unknown brand. The downsides to this car for some buyers will include the automatic transmission and the fact that the rear seat has been removed. The supercharged Hennessey HPE750 Mustang has been dynoed at 650 horsepower at the wheels. The seller is asking $42,900 for the car, and it has under 30,000 miles on the odometer. Hennessey also hops up Ford trucks, like the Hennessey VelociRaptor Ranger.
Subscribe to Ford Authority for more Mustang news and around-the-clock Ford news coverage.
Source: Motorious