The Mustang is a do-it-all sports car that can be run down at the drag strip, at the road track, and the autocross while pulling duty as a daily driver. Ford has never produced a street version of the Mustang that is explicitly meant for one-type of racing over another. Dodge, on the other hand, knows that its buyers tend to care more about drag racing that a road course.
To meet that demand it has several versions of the Challenger that are meant just for drag racing. One of the Challenger models meant for drag racing is the 2019 Challenger 1320 Scat Pack. A Dodge 1320 Scat Pack and Mustang GT ran multiple races against each other at the drag strip, and the Dodge came out better in the races.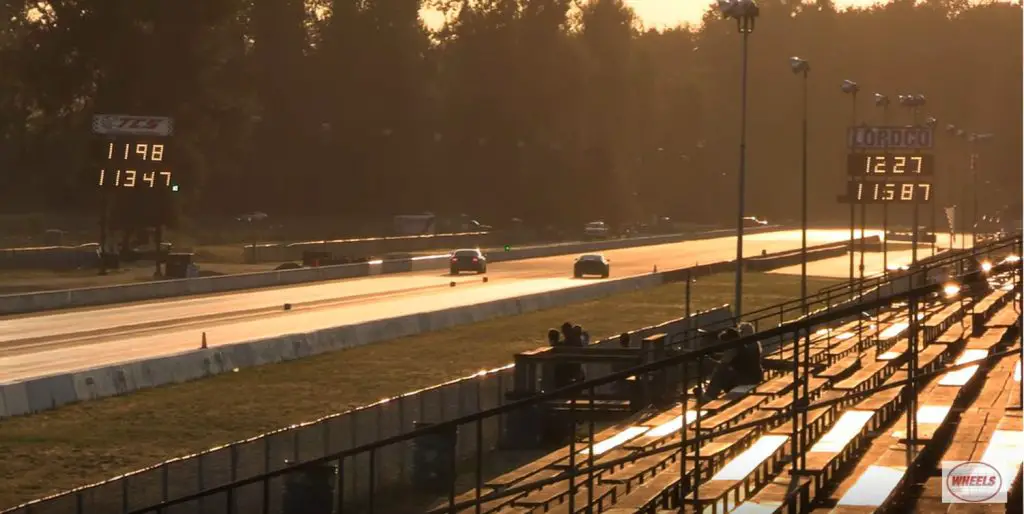 The Dodge driver appears to be the more skilled in these races as he gets the better launch and faster reaction time each time. The first race sees the 2019 Challenger 1320 Scat Pack put down an 11.98 ET at 113.47 mph. The 2019 Mustang GT put in a slower ET at 12.27 seconds but at a higher trap speed of 115.87 mph. That indicates that the Mustang is the faster car if the driver could get it to hook and get launch better.
The second race saw the Dodge win again, but the 2019 Mustang GT was closer with a 12.32 ET at 115.77 mph compared to the Dodge's 12.16 ET at 112.90. The cars changed lanes for the next race, and the Mustang driver gets a bad launch and drives down the strip while the Dodge turns in an 11.97 ET at 113.63 mph. We have no idea if the cars are stock or if the Mustang is automatic. It's interesting to us that he 2019 Mustang GT has a better potential ET with a driver mod than Dodge's dedicated strip package Challenger. Watch this Mustang GT turn in sub-9-second ETs.
Subscribe to Ford Authority for more Mustang news and around-the-clock Ford news coverage.
Source: YouTube