We mentioned a while back that Ford had considered using aluminum for the all-new 2020 Ford Explorer. Rather than shoulder the expense of aluminum, Ford went with a mix of different types of steel to save weight where possible with the new Explorer. Ford also stayed away from lots of aluminum on the 2020 Ford Escape and instead used multiple types of steel and "plentiful boron" long martensitic steel tubes.
Ford has been talking to repairers about the 2020 Escape and advising them on how to fix the vehicles as they are brought in after accidents. Collision repairers have been warned that they will encounter ultra-high-strength steel tubes running from the A-pillar to the C-pillar and "plentiful boron" on the 2020 Ford Escape.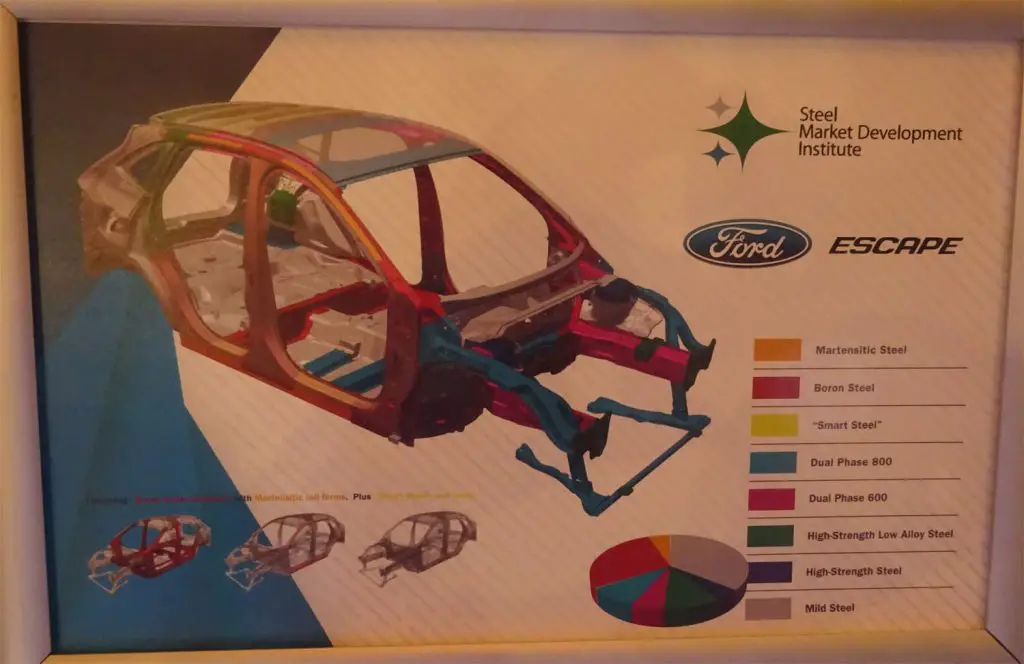 The Ford Escape is a hugely important vehicle to Ford being the brand's second-best-seller behind the Ford F-150 truck. Ford has devised a way that allows it to ramp up the use of ultra-high-strength steel while keeping vehicles affordable. The body panels of the 2020 Ford Escape use extensive mild steel with the outers bake-hardened or high-strength low alloy steel in areas where Ford needs more durability.
The hood of the 2020 Escape is aluminum, which is the same material the hood has been made from since 2017. Ford uses dual-phase 600 and 800 steel for ductility and strength, with extensive use of those materials in the front end of the vehicle. Ford relied on "plentiful boron" in the SUV as a way to get what a Ford rep calls "ultimate strength" and keep weight down.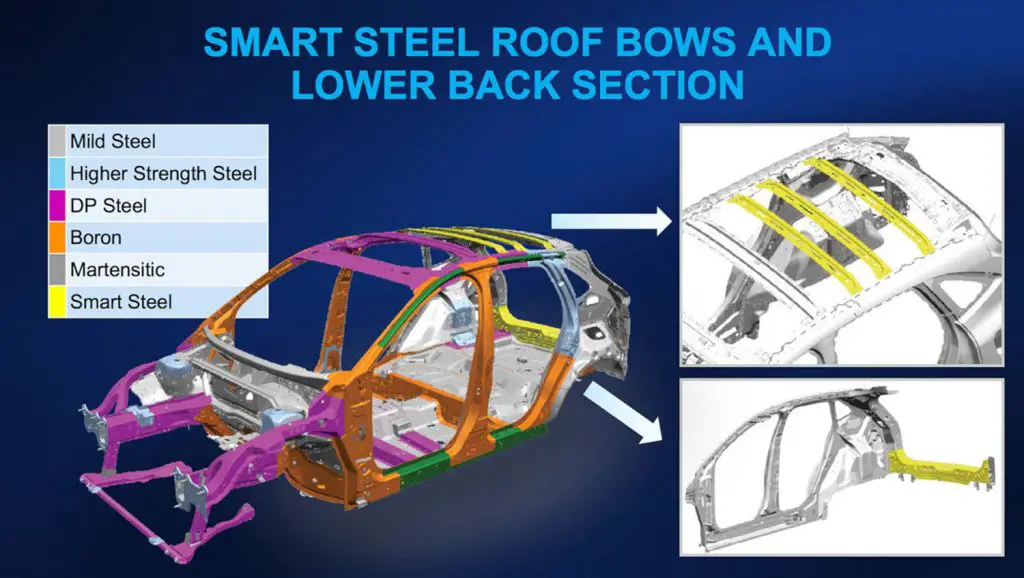 The martensitic roll-formed tube is a constant-section tube spanning A-pillar to the C-pillar. Ford body structures rep Mike Kozak says that the tubes form a "really essential suspension bridge" between the front and back of the 2020 Escape and are mechanically fastened for "good load transference." That section is 50 percent smaller than the same component in the outgoing model allowing more parts placement efficiency.
Subscribe to Ford Authority for around-the-clock Ford news coverage.
Source: Repairer Driven News