The EPA hasn't issued its official fuel economy ratings for the 2020 Ford Explorer Hybrid, but the Explorer hybrid was recently tested, and the testers were kind enough to calculate real-world fuel economy for the 2020 Ford Explorer Hybrid and share the figures with the world. If you were hoping the mild-hybrid system would have a big impact on fuel economy, it's not looking that way for now.
Cars.com took a 2020 Ford Explorer Hybrid and drove it from Portland, Oregon down to Los Angeles and along they way they tracked fuel use and compared their numbers with the on-board computer inside the Explorer Hybrid to see just how the numbers add up. The computer inside the Explorer Hybrid came up with an overall fuel economy number of 24.9 mpg while the manual calculations came up with 23.9 mpg. Essentially the 2020 Ford Explorer Hybrid gets 24 mpg.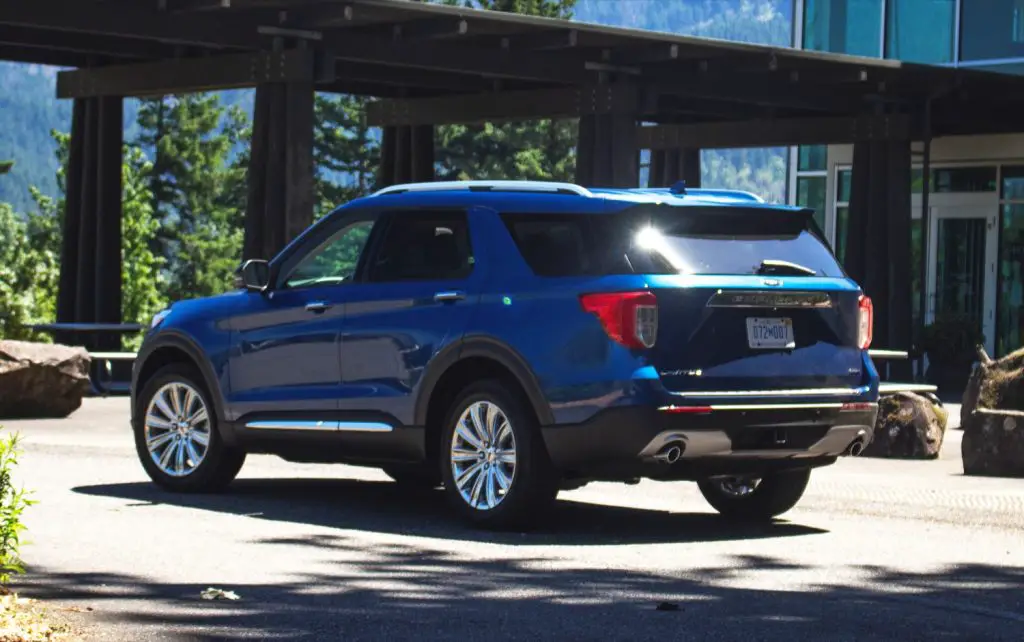 We all know that terrain and how heavy your right foot is plays a significant role in fuel economy so each buyer's fuel economy will vary. We also know that fuel economy numbers from the EPA frequently show better fuel economy than seen in the real-world. Still, it's shaping up to be a hard sell for the 2020 Explorer Hybrid to most SUV shoppers.
EPA estimates for the base 2020 Explorer with the 2.3-liter four-cylinder engine have been published. The EPA rates that version at 21 mpg city, 28 mpg highway, and 24 mpg combined. We don't know what the driving mix for the hybrid was in these real-world rests, but it looks like the fuel economy numbers will be very close between the base Explorer and the hybrid. For those wondering, the Explorer fitted with the optional 3.0-liter turbo V6 is rated at 18 mpg city, 24 mpg highway, and 20 mpg combined. The 2020 Ford Explorer Hybrid does promise the quietest interior and 500 miles between fillups.
Subscribe to Ford Authority for more Explorer news and around-the-clock Ford news coverage.
Source: Cars.com