A man named Kaywin Martin is a big-time car enthusiast and wanted to celebrate his 80th birthday in a big and memorable way. He didn't buy something fancy for himself like a watch or a trip. Instead, Martin decided to celebrate his birthday and give his kids the gifts. Martin is a Ford guy having worked for the Blue Oval in the past.
He had his birthday party at the Early Ford V-8 Foundation Museum in Auburn, Indiana. The man has a history with the museum having helped them to restore and expand the collection in the past. During his party, Martin pulled the wraps off three Mustangs sitting in front of the building in red, white and blue colors.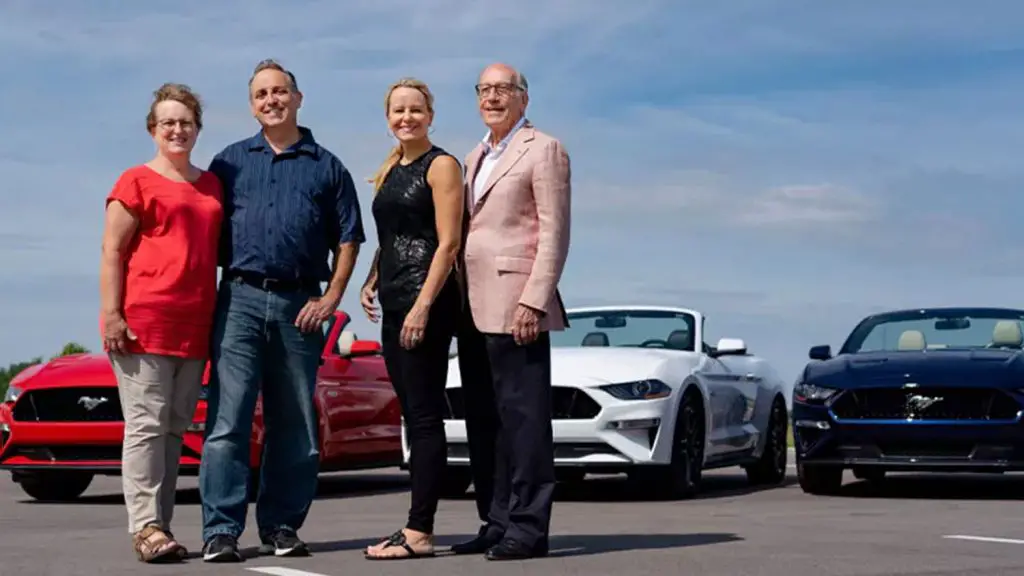 These weren't three cars for himself, the trio of convertible Mustangs was for each of his three kids. It's hard to tell what trim level the Mustangs are, but the white one appears to have a 5.0 emblem on the fender, so we think the Mustangs are GTs and they all seem to have leather.
We don't know what Martin does, but he has the means to give expensive gifts to those he cares about. Word is that these aren't the first Ford cars that Martin has given away; he has reportedly given away eight other gift Fords in the past, but no word on if any of those were Mustangs. Martin himself has owned over 200 vehicles during his life, and more than 20 of that number were Mustangs. That makes us wonder, which of our readers has owned the most Mustangs? I've personally owned six in my life, can you top that? In other Mustang news, we found out today that the 2020 Shelby GT500 would be limited to about 5,000 units.
Subscribe to Ford Authority for more Mustang news and around-the-clock Ford news coverage.
Source: PowerNation