Automobile makers have to test their vehicles in a myriad of conditions to be sure everything works as it is supposed to. This need to test in all conditions means lots of winter testing, hot weather testing, altitude testing, wet weather testing; all sorts of testing is performed. Sometimes you need all of that weather in a short period, and mother nature isn't the most cooperative sort when it comes to weather.
The Ford Weather Factory is a state of the art test center that can make all the weather you might encounter in the real world under one roof. The Ford Weather Factory allows engineers to make any weather they want at any time of the day. Humidity levels of 10 percent up to 95 percent can be created in the Ford Weather Factory to test how a vehicle responds to humidity.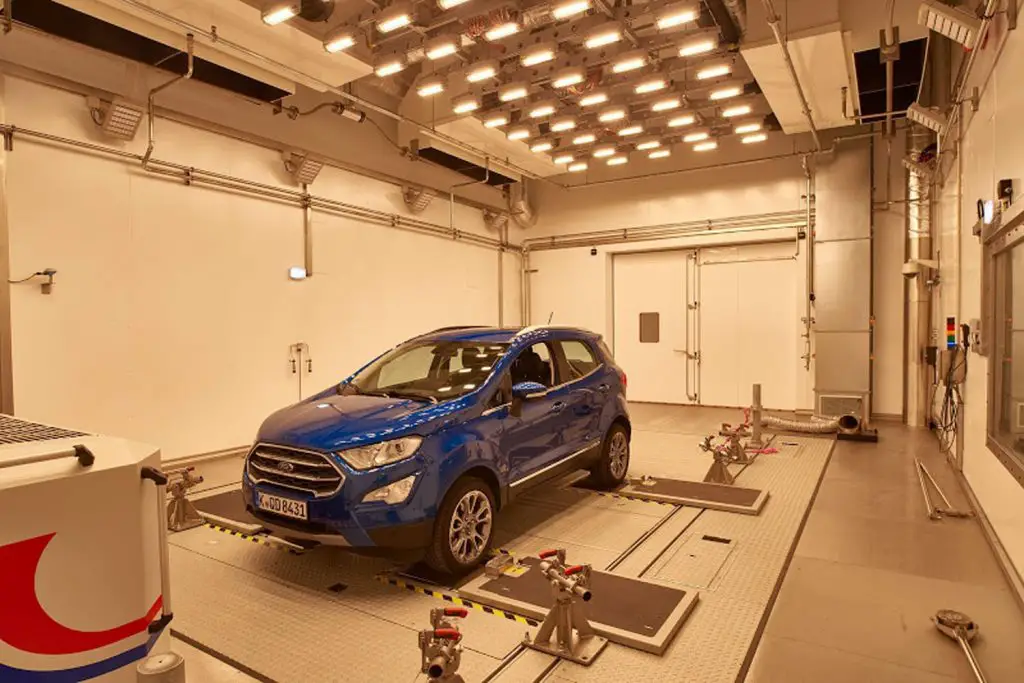 The automaker says that high humidity can affect the performance of the AC system and the engine cooling system. Heavy humidity can be used to test how quickly windows fog up and wiper system capability. The Ford Weather Factory can also create winds as fast as 250 km/h and high temperatures of 122 degrees Fahrenheit. Ford boasts that is only slightly lower than the highest ever air temperature recorded on Earth.
One of the coolest things about the weather testing center is that it can simulate high altitudes up to 5,200 meters above sea level or 17,060 feet. The test center can also simulate conditions from 100 meters below sea level while generating winds up to 75 mph. The facility can also create snow storms to completely cover a vehicle in snow to test heating systems, windshield defrosting, and air intake systems. Ford still tests vehicles in the real world, but it's cool that it has complete control of the weather inside the Ford Environmental Test Center in Germany.
Subscribe to Ford Authority for around-the-clock Ford news coverage.