The 2019 Mustang GT is a very versatile car right off the showroom floor. When fitted with an automatic transmission, the 2019 Mustang GT is a very comfortable cruiser that can haul people to and from work, school, and out for some fun on the weekend. The 2019 Mustang GT also has the power to head down to the drag strip and put down some impressive runs box stock. The car is also ready to autocross or hit a track day with minimal modifications.
The gang over at American Muscle has taken a white 2019 Mustang GT, and the crew is walking us through some modifications for a drag racing focused Mustang build. The video here is the first in a series where the car is being built up from stock. For the first mods on the car, the 2019 Mustang GT gets BMR drag lowering springs and some big and little Forgestar wheels with drag radials front and back.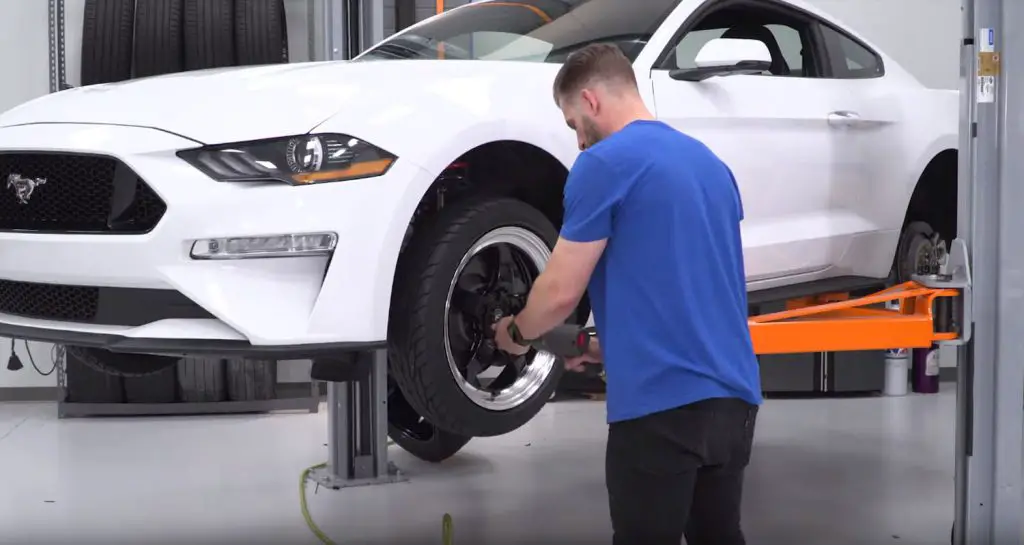 Other than the lowering springs and new wheels and tires, the car also gets a slew of visual mods for this first round. A new front upper and lower grille was added, the parts are the Cervini's C-Series upper and lower grille. While the front was getting worked on, the car also received an RTR chin spoiler. The overall look is clean and attractive.
The last of the visual upgrade parts added to the car is an RTR rear spoiler in matte black. It looks very good with the white body of the 2019 Mustang GT. A new exhaust is added with an AWE Touring Edition Cat-Back exhaust with diamond black tips. The goal with the car once all the mods are complete is to hit sub-10 second ETs at the drag strip with forced induction. American Muscle Coyote swapped a 1983 Ford Mustang for a Make-A-Wish recipient not long ago.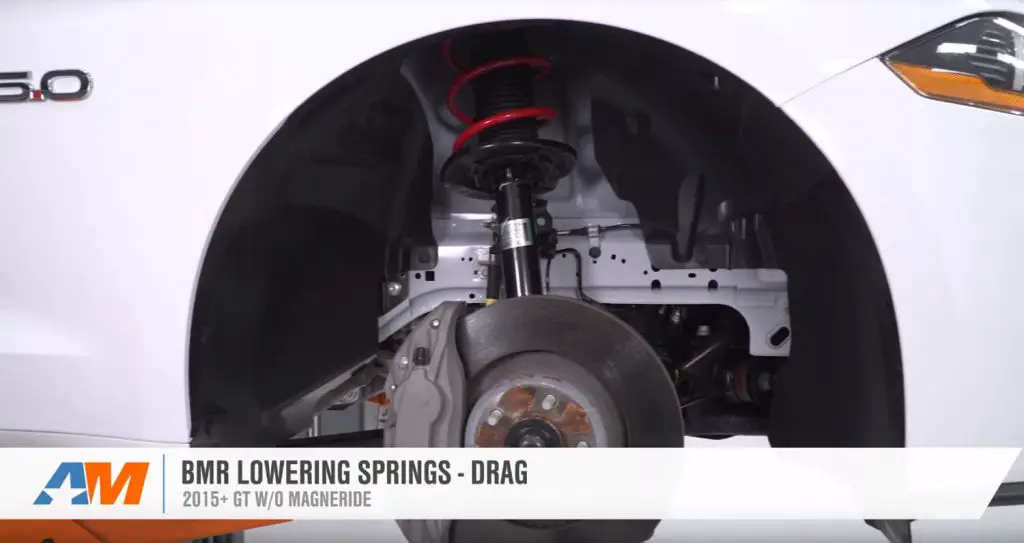 Subscribe to Ford Authority for more Mustang news and around-the-clock Ford news coverage.
Source: American Muscle