Early Mustangs of the fastback variety like this 1966 Ford Mustang fastback are becoming more and more rare. The fastbacks are the more desirable of the vintage Mustangs, and prices are soaring on them. This 1966 Ford Mustang fastback isn't a complete restoration to original condition, it's more of a restomod with what appears to be a Shelby-style front bumper added on along with big fog lights.
It appears that the interior has been tweaked, including the addition of an unattractive gauge pod between the eyebrows of the classic Mustang's dash. We hope that pod is removable as it messes up the style of the 1966 Ford Mustang in our eyes. The hood has a scoop in the center, and we can't tell if it was added to the factory 1966 Ford Mustang hood or if the entire hood is an aftermarket unit.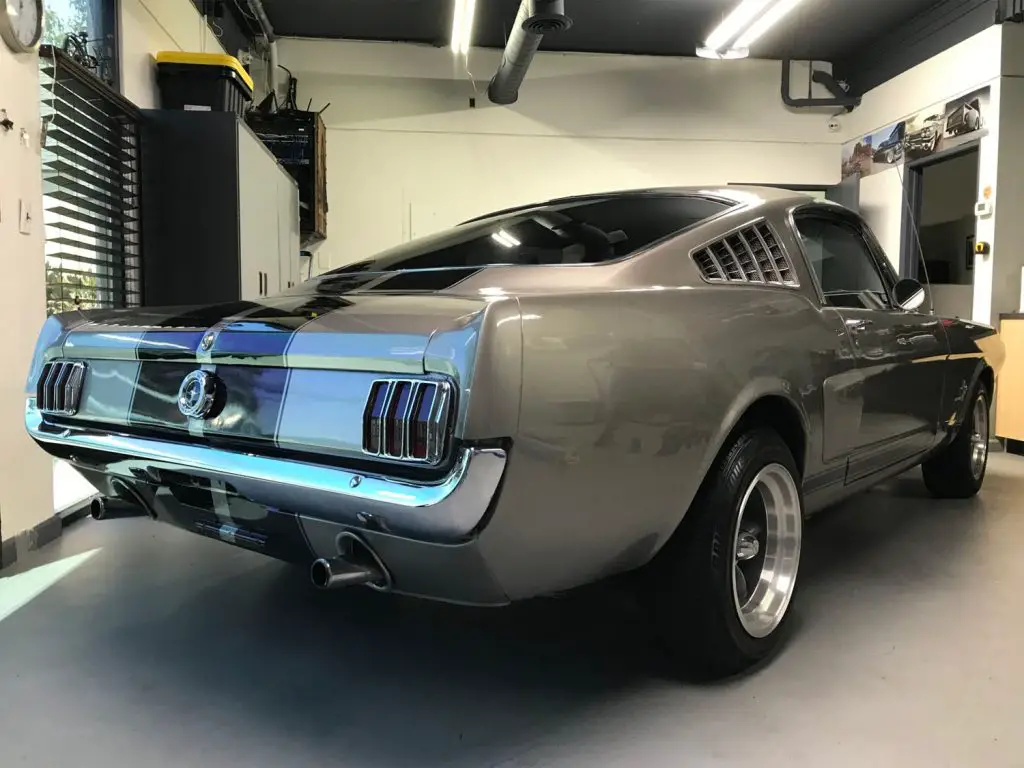 The VIN for the car is said to be 6F09C2 indicating that the car packs a 289 cubic-inch V8 under the hood with a two-barrel carburetor. It's not clear if the engine is all stock though. Judging by the liberties taken on the outside of the Mustang and the interior, we wouldn't be surprised to see that the car has go-fast parts on the engine and that two-barrel carb is long gone. We can tell that the engine has aftermarket chrome valve covers in the images.
The car has what appears to be AC along with a modern radio with remote control. That previously mentioned and unattractive gauge pod spoils the lines a bit, but the seats and carpet appear to be like new. The car is listed as having original miles on it of under 50,000. We are a bit dubious of that claim considering how customized the car has been. We like to think an original 1966 Ford Mustang fastback with under 50,000 miles would have been kept more stock than this car, but who knows. The seller is asking $49,500 for the car. Check out this vintage ad for the 1965 Ford Mustang fastback to see how Ford tried to sell these cars in their era.
Subscribe to Ford Authority for more Mustang news and around-the-clock Ford news coverage.
Source: Yahoo!