Ford fans with a particular interest in the GT40 and racing are looking forward to November when the flick "Ford vs. Ferrari" is set to hit theaters and chronical the people behind the scenes in the legendary Le Mans battle between the two automakers. Ahead of that film, which is a dramatization, some Ford GT40 fans might be wondering about the real story.
The Henry Ford Museum has a mini-documentary that looks at the Ford GT40 racing cars. The documentary is complete with actual black and white racing footage from Le Mans and is worth watching just to hear the Ford GT40 V8 scream. What Ford was able to do in the '60s against Ferrari is the stuff of legend.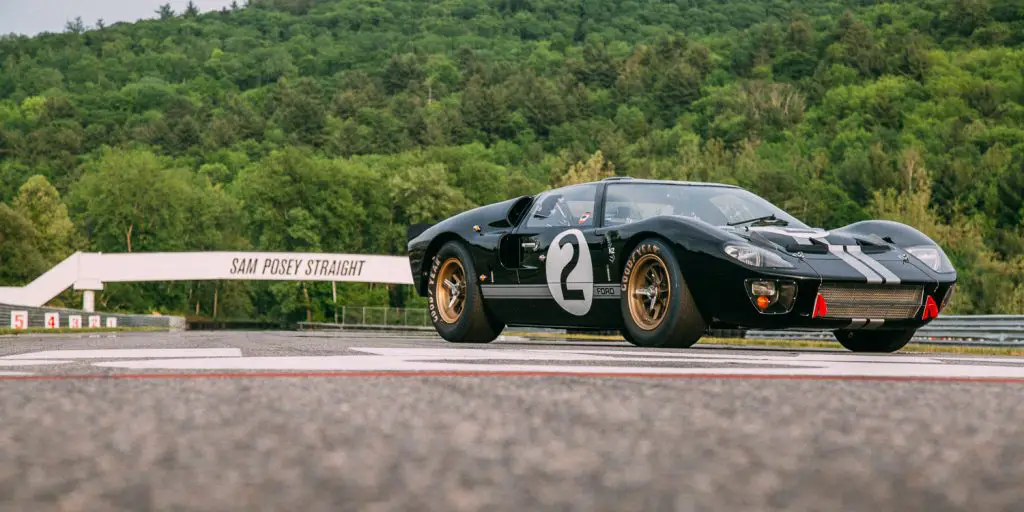 Some see its loss to Ford as one of the major reasons that Ferrari left Le Mans and endurance racing in general. The announcer in the old racing footage calls out a Ford lead of 32 miles with no challenge from Ferrari, something that was expected. The museum curator talks a bit about the red car used in that race noting that at the end of the longest straight on the track the Ford was running 212 mph.
That is fast by today's standards, it's crazy for the mid-'60s. The documentary also has actual footage of the legendary Carroll Shelby. Ford fans will want to watch the video, it gives great insight into the era and what went on behind the scenes in the race. The most exciting part is where the top Ford and Ferrari cars pulled over to the side of the track, we don't want to give it away, watch the video to find out why.
Subscribe to Ford Authority for around-the-clock Ford news coverage.
Source: Yahoo News